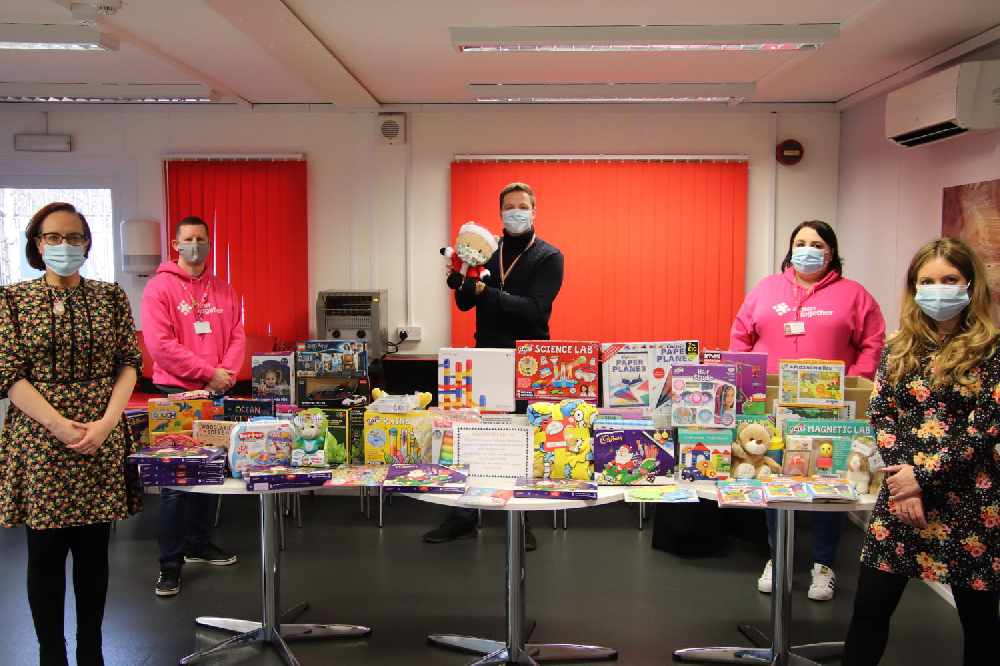 Generous Tameside businesses have played a vital role in providing Christmas gifts for local children and young people living in poverty.
One example is Stalybridge chemical company Stepan, which donated £800 to the Action Together Tameside Toy Appeal as well as £200 worth of toys including chemistry sets.
Stepan is just one of many Tameside businesses that have supported the appeal and supported the community this year in other ways – including donating to food banks, providing free meals to local schoolchildren in the holidays, and delivering free food parcels to the vulnerable.
Tameside Council Executive Member Cllr Oliver Ryan, who leads on finance and economic growth, joined Action Together volunteers to collect the toys from Stepan and take them to the nearby Ridge Hill Children's Centre to distribute to local children and young people living in poverty.
Cllr Ryan (pictured below) said: "I'd like to say a big thank you to Tameside businesses that have shown tremendous community spirit throughout the COVID-19 pandemic.
"We want to recognise this fantastic support and also ask our local community to give local businesses some support back where they can by shopping local and using local tradespeople. I'm proud of the local response to the pandemic from residents, community groups and businesses and how closely we've all been supporting each other through these difficult times."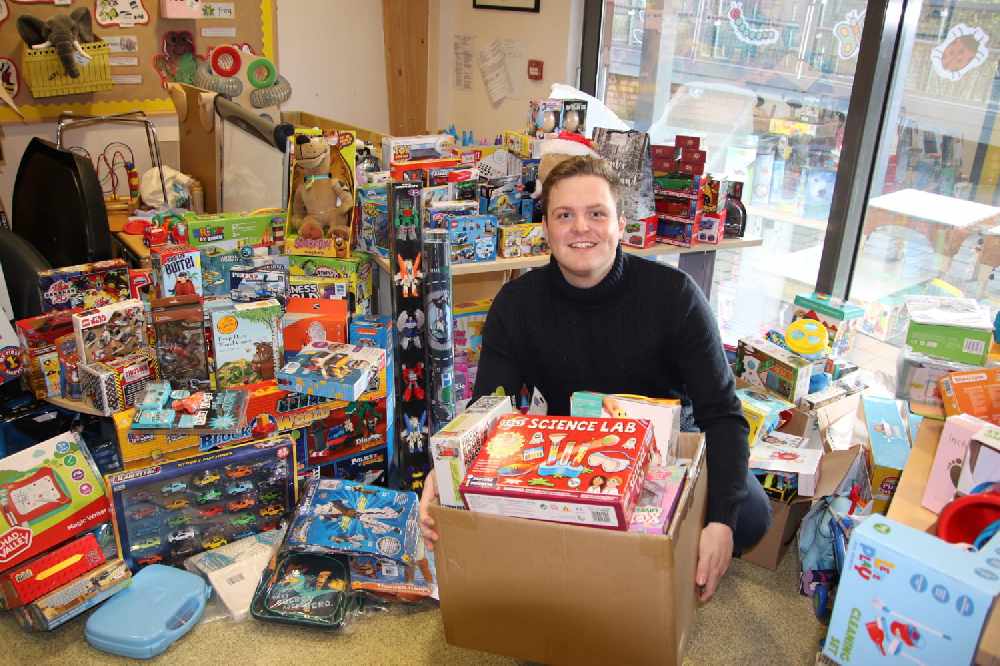 Karen McLauchlan, Action Together community development manager, said:"We have been absolutely blown away by the support from across Tameside! So far the appeal has broken all our previous records. We have received over 10,000 toys, raised over £3,000 and been supported by 72 volunteer Doorstep Elves and Sleigh Drivers!
This year has been more of a challenge than usual, but once again our communities have responded with incredible positivity, generosity, and kindness. We'd like to say a massive thank you to all the people, charities, businesses, partners, and other organisations who've supported, volunteered or donated to the appeal this year. You make our boroughs the special places they are!"
George Forrest, site manager at Stepan UK Ltd, said: "This was a fantastic opportunity to help a local charity make a real a difference to children's lives on Christmas Day. We are very proud to make this contribution and help with such a worthy cause."
Any residents, community groups or local businesses that would like to support Action Together should contact via phone 0161 339 2345, email info@actiontogether.org.uk or visiting their website www.actiontogether.org.uk.