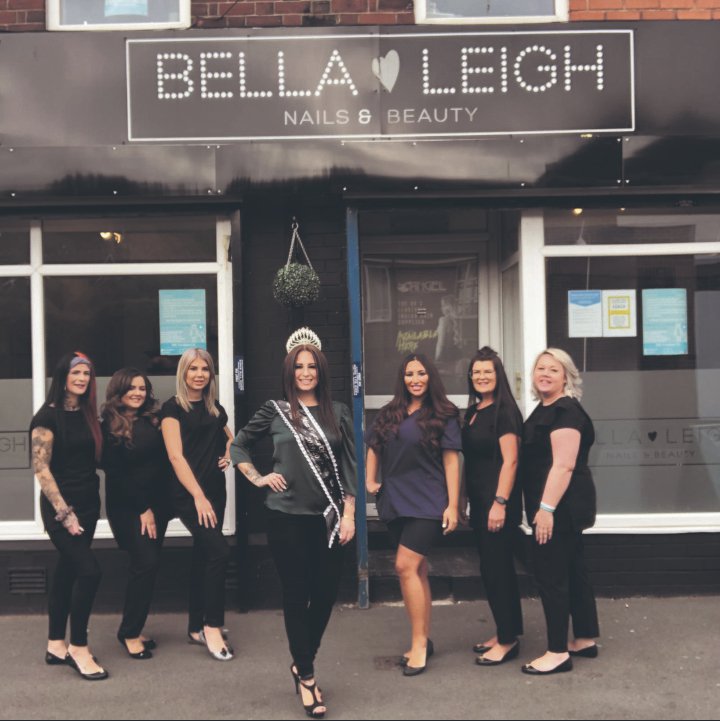 Sarah Lister has been an established nail and beauty therapist for 10 years and opened Bella Leigh Nails & Beauty two years ago in Stalybridge.
There is now a team of six at the salon and with over 30 years of experience between them, the team is highly trained in all aspects of hair, nails, beauty and aesthetics.
The team comprises of three hairdressers, two nail technicians and beauty therapists and an advanced aesthetics practitioner.
They are expanding further, with plans for a training academy and renovations for another shop underway. They are an elite stockist for Milkshake hair products.
They are also the main sponsor for Miss Elegance of the World 2020. Jeni Howarth is competing for the title in memory of her friend and to raise money for suicide awareness, mental health and cancer research.
Sarah's vision was to create a friendly atmosphere where ladies and gents can relax. They have built a large client base who they now consider as family.
Extending this level of care to others, a member of the team has set up a support group called Tru Freedom UK that will be run once a month from the salon to help support women. For further details please look on the salon's social media platforms.
They are compliant with all the Covid regulations and their client's safety is paramount. For all your beauty needs, why not pay them a visit.