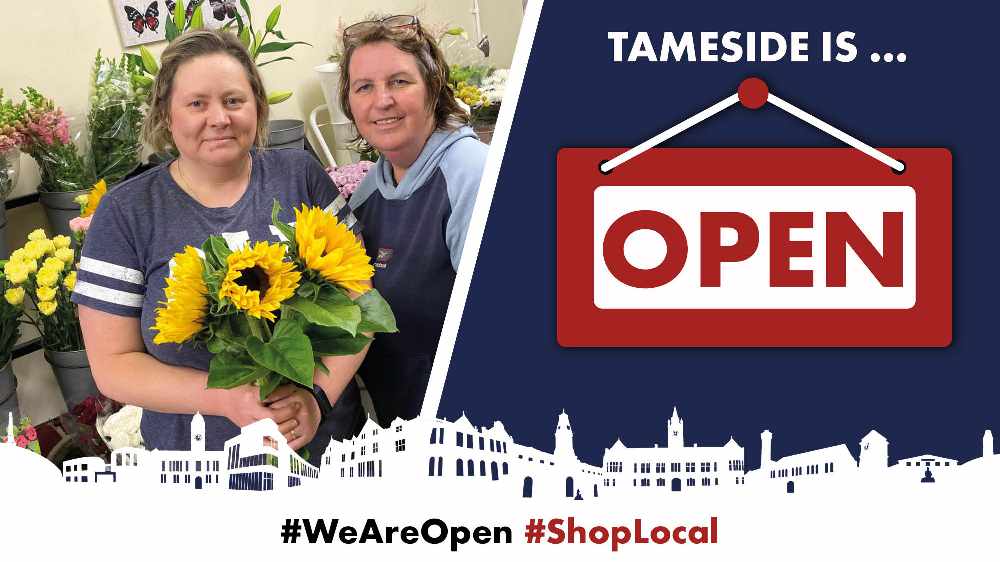 The coronavirus lockdown has been particularly stressful for a florist in Stalybridge, but they have still been providing an important service for their community.
With a number of celebrations such as weddings being cancelled due to the pandemic, Four Seasons Flowers on Grosvenor Street - like many other businesses throughout the borough - have lost out on a lot of custom.
But the florist has battled through the adversity and, crucially, have still been able to stay open to supply flowers for funerals. They have also been helping out to deliver groceries to some of their customers.
When we popped by on Tuesday, Marie Spence from the shop told us that it has been nice to see some familiar faces in the shape of regular customers since non-essential shops have started to re-open this week.
She said: "We've been open throughout lockdown providing flowers for funerals, which has been very stressful. The undertakers have come to collect the flowers instead of us delivering them to keep safe.
"Unfortunately, we've had 26 weddings cancelled so far and we missed out on Mother's Day too. Mother's Day was a disaster but we'll get over that.
"Deliveries of supply have been hit and miss, so we haven't had all of our stock but we've done some home deliveries and have been leaving flowers on doorsteps."
"Lots of customers have rang up and asked us for help delivering groceries, which we've happy to do.
"Thankfully, Stalybridge was busier yesterday [Monday] because people knew they could come out. A few regulars popped in to say hello, which was nice. People are keeping their distance and have been very understanding."
Here at Quest Media Network, we have launched a #WeAreOpen campaign to support local businesses and traders as they re-open their doors. Find out more and read more stories like this one at https://www.questmedianetwork.co.uk/news/business/.