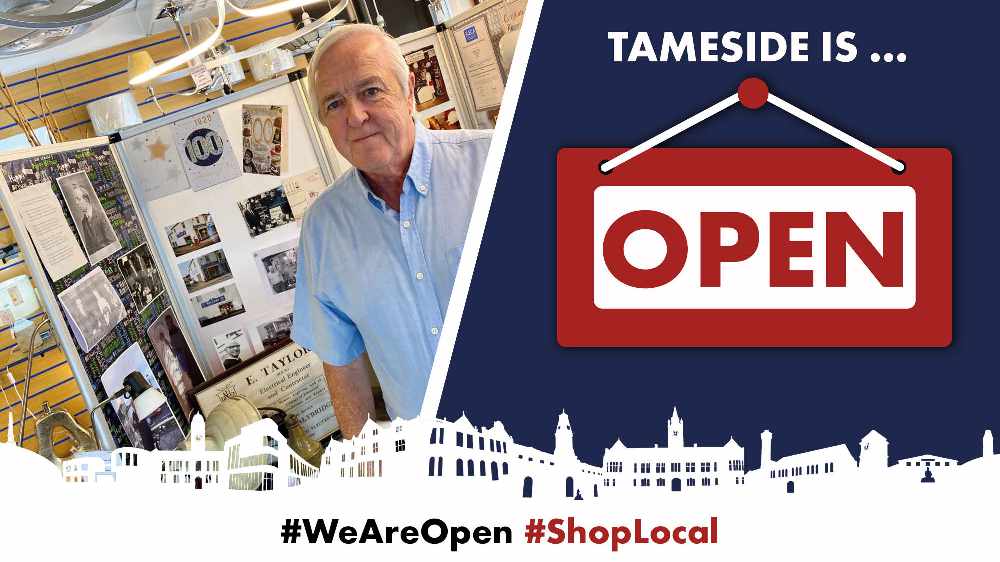 The lockdown hasn't stopped an electrical firm in Stalybridge, which is celebrating its 100th birthday this year, and it's slowly but surely settling into a new 'normal'.
E Taylor & Sons, understood to be the town's oldest family business, has been serving customers since 1920 and is now in its fourth generation.
The commercial and industrial electrical and lighting specialist is at the junction of Melbourne Street and Castle Street.
We popped in to the shop on Tuesday and spoke to Peter Taylor (pictured), who is reaching his own milestone this summer, about how the business has been coping in these strange and challenging times.
He said: "We've been doing electrical contracting work throughout lockdown so we've been in office. Some people would ring up and we served them so in the end we just opened up the office. We're running reduced hours at the moment - 9am to 2pm - as it's quite quiet.
"It has been difficult but everybody is in the same boat. My worry is that once people get out of the habit of shopping local, and have been getting things online or in supermarkets, it's difficult to get them back.
"We're lucky in Stalybridge that we have a solid core of loyal customers. Some people have said they've not bought a kitchen light for 12 weeks as they were waiting for us to come back.
"We're celebrating our 100th anniversary this year so we're looking forward to getting back to 'normal', whatever that is these days!
"I'll have done 50 years here in July and we've been through all sorts in that time. This has been really tough but we're getting there."
Here at Quest Media Network, we have launched a #WeAreOpen campaign to support local businesses and traders as they re-open their doors. Find out more and read more stories like this one at https://www.questmedianetwork.co.uk/news/business/.