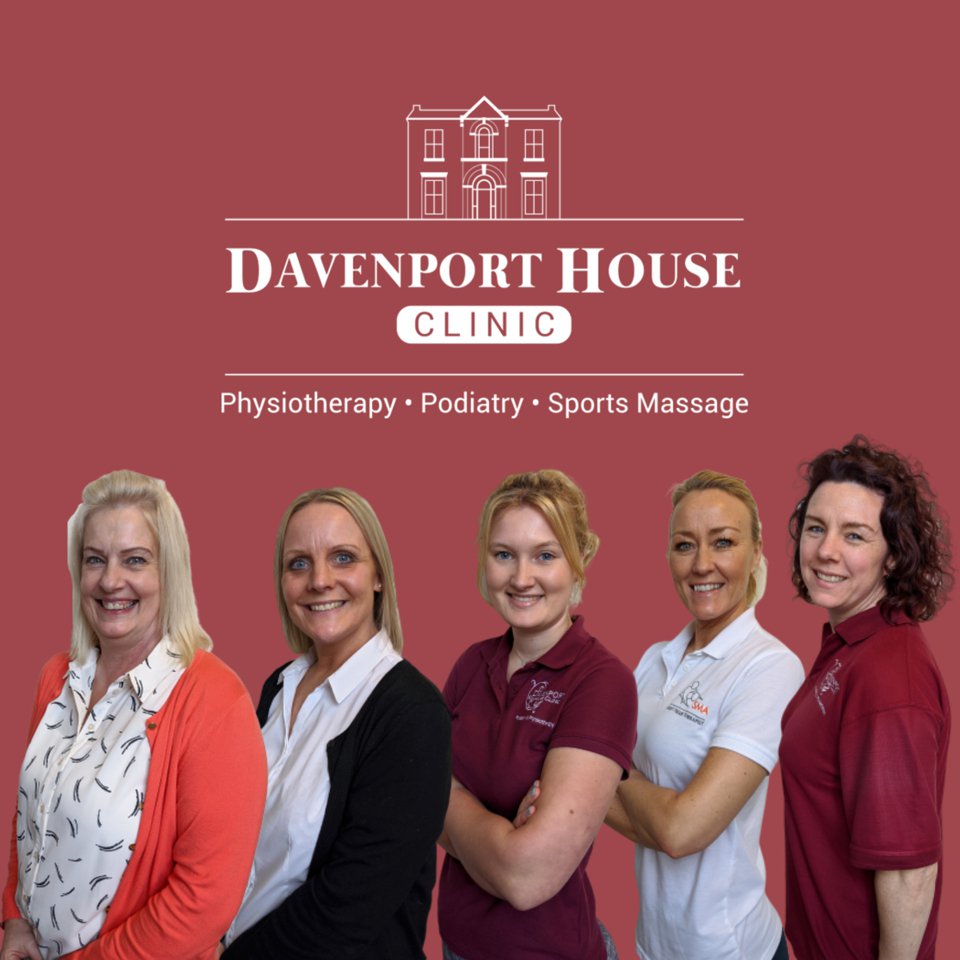 Davenport House Clinic in Stalybridge offers chiropody & podiatry, physiotherapy and sports therapy.
Davenport House has been established for 12 years offering podiatry, physiotherapy and sports therapy from the stunning Victorian Villa situated on Cheetham Hill Road in Stalybridge. The team has a wealth of experience and a passion for delivering the best care coupled with outstanding service.
Here at Davenport House, we treat each patient as an individual rather than using a one-size fits all treatment. Understanding your health needs is of utmost importance to the team and each patient has a truly bespoke plan to ensure the best outcome for them helping them on the road to recovery.
From back pain to sports injuries and all foot conditions; if you are in pain, there is a good chance we can help you, and if we can't we can get you to the people who can as quickly as possible.
The clinic offers appointments to suit you as well as offering virtual appointments and can assure that all patients visiting the practice that every measure has been taken to make the clinic safe during the current pandemic.
To book an appointment and see our full list of services visit www.dhclinic.co.uk or call 0161 304 0117.