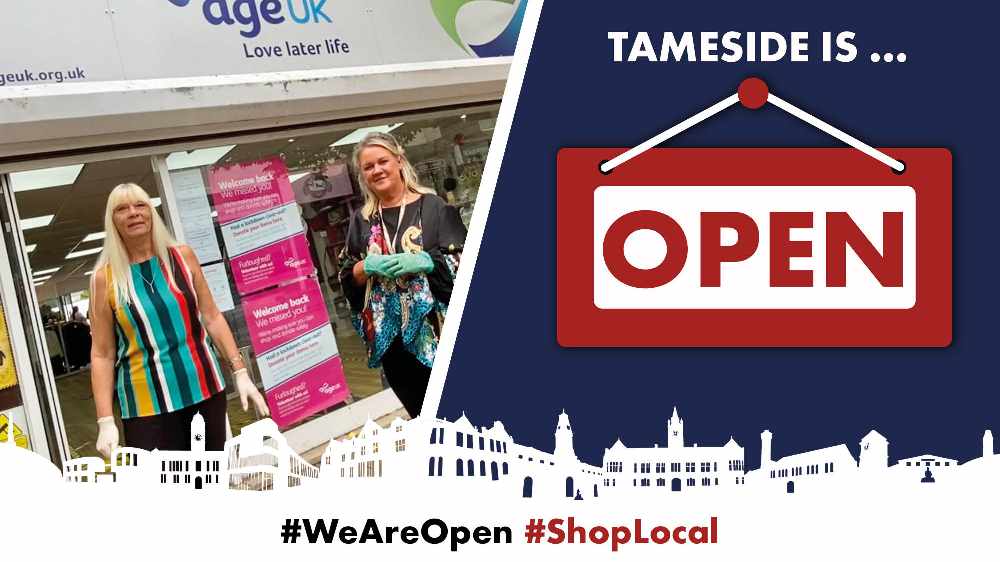 The Age UK charity shop in Stalybridge re-opened this week and it's been busy ever since.
Janet Frost told us when we popped into the Melbourne Street shop on Tuesday: "Today is our first day back and business has been busy.
"We were in last week getting the shop prepared and customers were dying to get in. People have even approached me in the supermarket asking me when we're opening again.
"We're really glad to be back. We'll never make up the money we've lost, which is a lot, but we need to build things up again.
"We've reopened shops in Gorton, Chadderton, Glossop and here in Stalybridge. If they're successful, we'll open another five."
Here at Quest Media Network, we have launched a #WeAreOpen campaign to support local businesses and traders as they re-open their doors. Find out more and read more stories like this one at https://www.questmedianetwork.co.uk/news/business/.