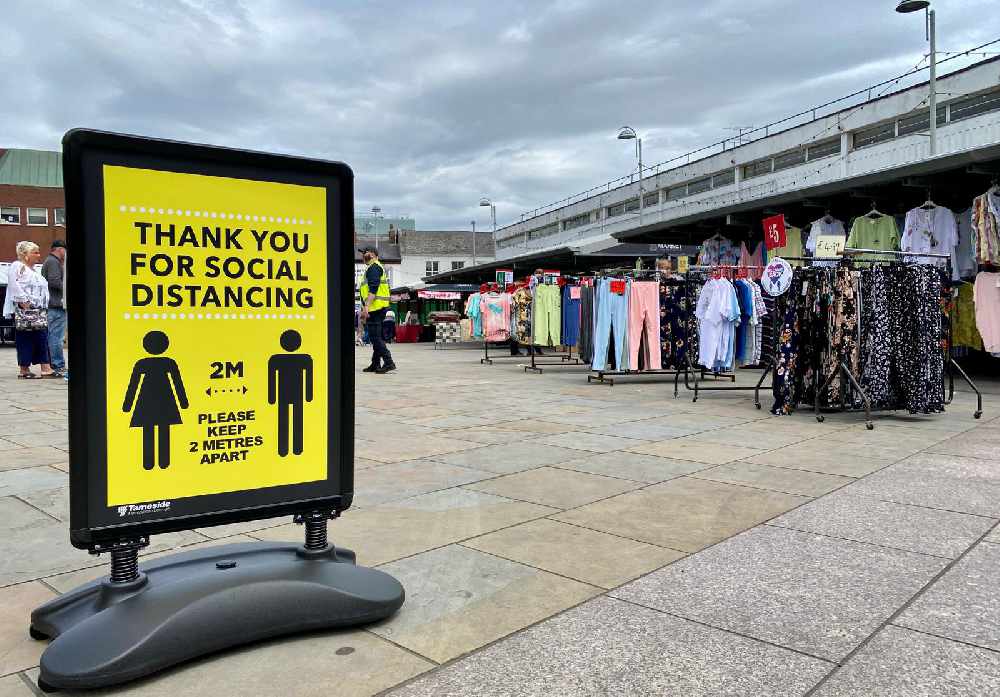 Tameside shoppers are being urged to do their bit and shop locally in the lead-up to Christmas this year, as well as support Small Business Saturday on 5 December.
Now in its eighth year in the UK, Small Business Saturday is a campaign to support and promote local businesses.
It takes on greater significance this year as it looks to help get small businesses back on their feet after lockdown ends on Wednesday (2 December), with Tameside - and the rest of Greater Manchester - entering Tier 3 restrictions.
Christmas is fast approaching and as the borough gears up for an unusual festive season, Tameside Council is highlighting how staying local for Christmas shopping is also a great Covid-19 safe option this year - as people limit travel and support businesses who are following government guidance and have introduced measures to protect everyone.
Tameside shop owners and staff have been local heroes during the pandemic, providing relief for residents in their time of need and offering new services including market stalls providing home delivery so shoppers still had local access to food and other items.
With this in mind, the council say it is more important now than ever for residents to give something back, help local high streets and support the local Tameside economy.
Lots of local grocery stores continue to be open for business, offering delivery and collection options for customers for those who are less comfortable browsing. Businesses offering this service are listed here: www.tameside.gov.uk/coronavirus/groceries
As part of Small Business Saturday, Tameside Markets will be be sharing trader profiles on their social media pages. Residents can visit the Markets Twitter account at www.twitter.com/TamesideMarkets for ideas on where to buy local goods this December.
Cllr Oliver Ryan, Tameside Council Executive Member for Finance and Economic Growth, said: "We can't thank our small businesses enough for the incredible way in which they have adapted to tough challenges this year, and strived to help us all in our hours of need.
"It's time for us to give something back. The impact you could make by shopping local this Small Business Saturday and throughout the festive period is huge – if we all make a small change and support local town centres, it could make all the difference to our brilliant Tameside small businesses."
People are also being reminded to follow Covid-19 guidance when shopping by wearing a face covering (unless exempt), washing hands regularly or using hand sanitiser when on the go, as well as keeping a safe distance to protect each other.