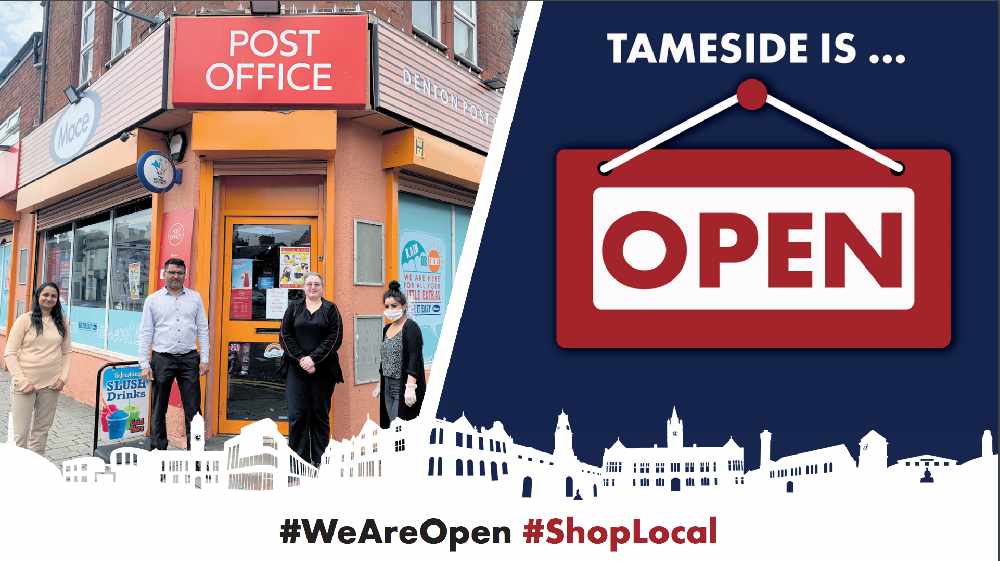 'At the start of lockdown, we had queues going halfway down the street.'
Anyone who saw the long queues outside Denton Post Office during the first few weeks of lockdown will know they made the right decision to remain open.
Postmaster Sam Modi said: "As a Post Office, we could have closed and not lost any money but we wanted to stay open to help our local community. The Post Office side has been very busy as not many have remained open. At the start of lockdown, we had queues going halfway down the street."
Both Sam and his wife Sona, who owns the store, expressed their gratitude to their staff who continued to work through the pandemic and their loyal customers.
"The business has been doing well during lockdown," Sona said. "We are grateful for our customers and they are grateful to us for staying open. We've tried to help our older customers especially during shortages of things like toilet roll, pasta and flour. If they've asked us to get something for them, most of the time we've been able to help."
Social distancing guidelines are in place at Denton Post Office with markings on the floor and restrictions on customer numbers. The store is also now selling face masks and hand sanitiser and looks forward to welcoming customers old and new.
Here at Quest Media Network, we have launched a #WeAreOpen campaign to support local businesses and traders as they re-open their doors. Find out more and read more stories like this one at https://www.questmedianetwork.co.uk/news/business/.