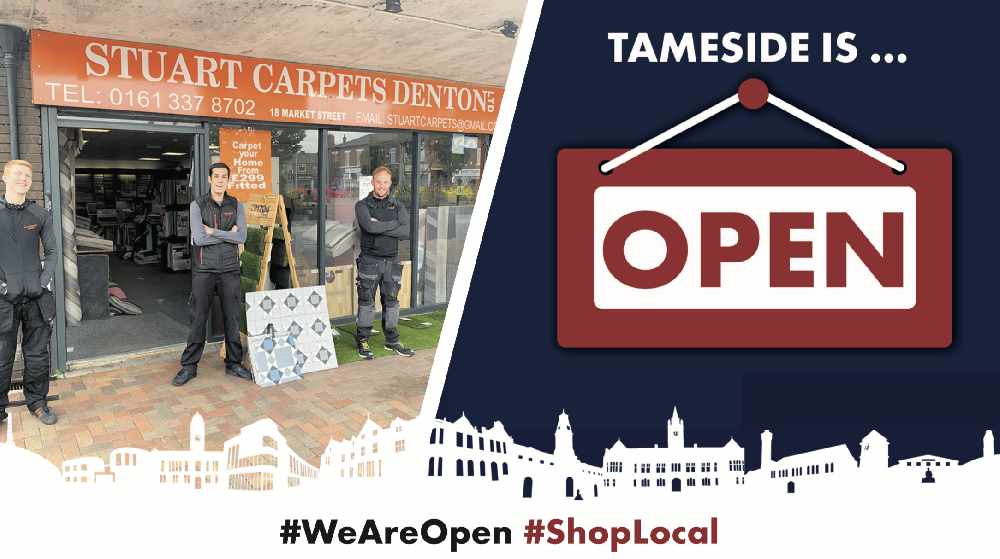 Increase in DIY helps pave the way
Stuart's Carpets, on Market Street in Denton, reopened for business around three weeks ago, when Prime Minister Boris Johnson advised those who couldn't work from home to return.
That decision has paid off, as director Joe Lailey says business has been booming.
"We closed for eight weeks initially but decided to re-open because we were getting a lot of requests through our website and social media," Joe said.
"Since we came back, business has been crazy. I think a lot of people, especially those who've been furloughed, are earning money but not spending as much. They've also got more time on their hands so they're taking up DIY projects."
While they're normally left alone during fittings anyway, the team has made some adjustments in-store to put customers at ease.
Stuart explained: "Only two customers are allowed in at any time and we have hand sanitiser, gloves and face masks available when they come in."
Here at Quest Media Network, we have launched a #WeAreOpen campaign to support local businesses and traders as they re-open their doors. Find out more and read more stories like this one at https://www.questmedianetwork.co.uk/news/business/.