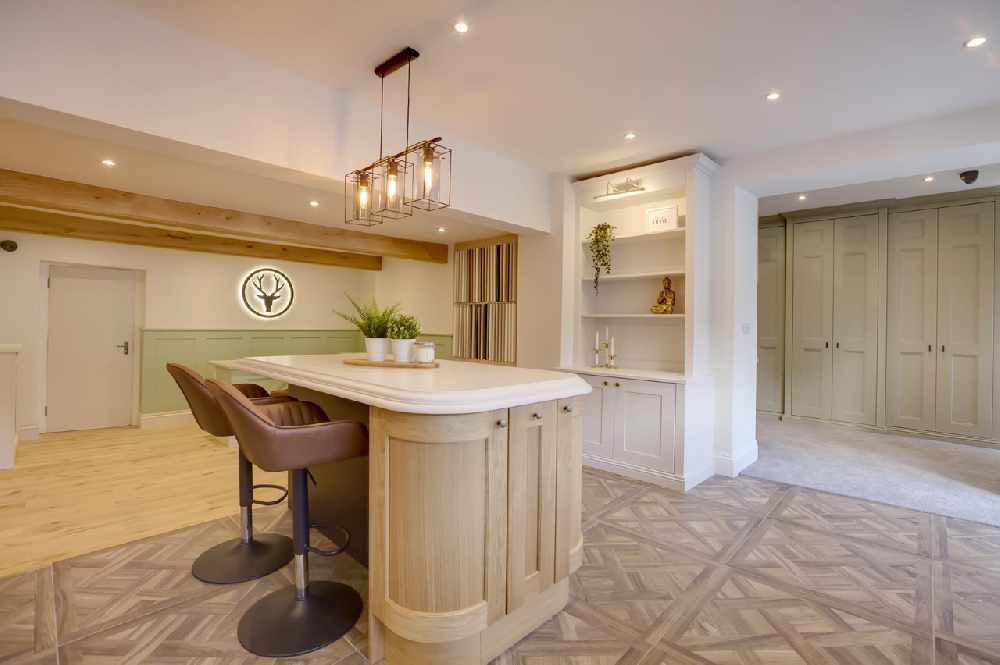 A brand new furniture showroom will be opening its doors in Glossop town centre this weekend. 
Stag Interiors of Derbyshire is holding an official opening on Saturday morning (29 August) ahead of welcoming customers for the first time next Tuesday (1 September).
It's situated at 132-134 High Street West, at the bottom of St Mary's Road, where Company No.9 furniture shop used to be.
The grand opening has been months in the planning for Jason Jarratt and business partner Leigh Beaumont.
Jason, 43, who is from Glossop, said: "We've always been in the trade since leaving school and decided to set up the partnership. We were getting more and more bedroom enquiries so we felt that we needed to find premises for a showroom.
"We acquired the building in late December - early January and it's been lots of work to get the showroom how we want it to look. We create traditional and contemporary fitted furniture for bedrooms, kitchens, living rooms, offices, sliding wardrobes and more as well as general joinery work, so we cover a broad scope.
"We're excited for everyone to see what we're about."
Saturday's official opening will commence at around 9am, with guests and members of the public invited but social distancing and other Covid-19 guidelines will be in place at all times.
The showroom will be closed on Sundays and Mondays but will be open 10am to 6pm on Tuesdays and Wednesdays, 11am to 7pm on Thursdays, 10am to 6pm on Fridays and 10am to 4pm on Saturdays.