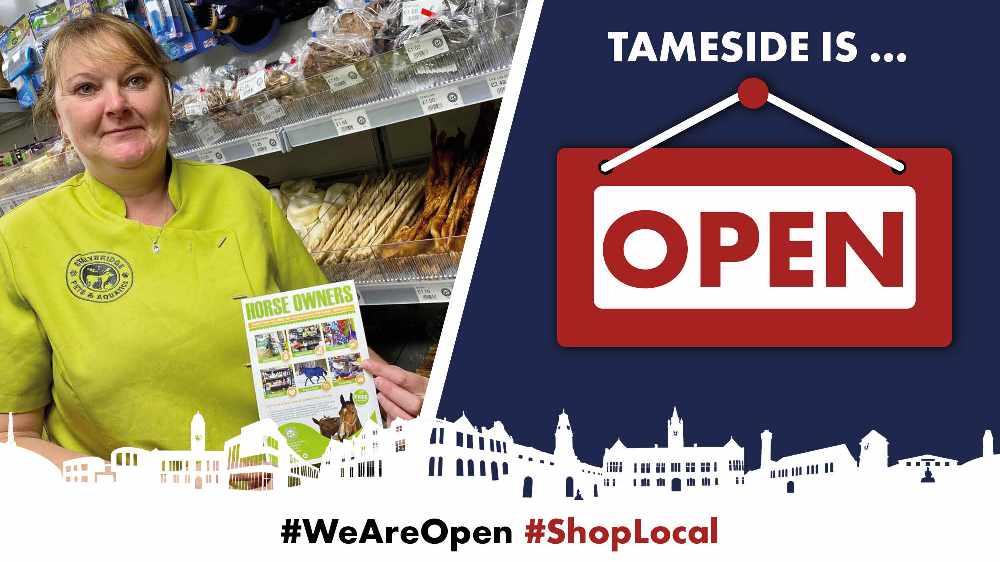 Stalybridge Pets & Aquatics has remained open throughout lockdown and is encouraging pet owners to call in and check out its new range of products.
The Melbourne Street retailer, formerly known as Petz World, has rebranded and expanded in recent years to offer more services to its customers and is a popular business in the town.
Owner Michelle Hennessey (pictured) told us this week: "We've stayed open during lockdown and business has been steady. We do pet grooming so that side has finished but we're still selling food, treats and accessories. Our customers have supported us.
"Things are a bit livelier now everywhere is open.
"We're always adding new products. We do a lot of natural dog treats so we're always adding new lines. Please come and see them!"
Here at Quest Media Network, we have launched a #WeAreOpen campaign to support local businesses and traders as they re-open their doors. Find out more and read more stories like this one at https://www.questmedianetwork.co.uk/news/business/.