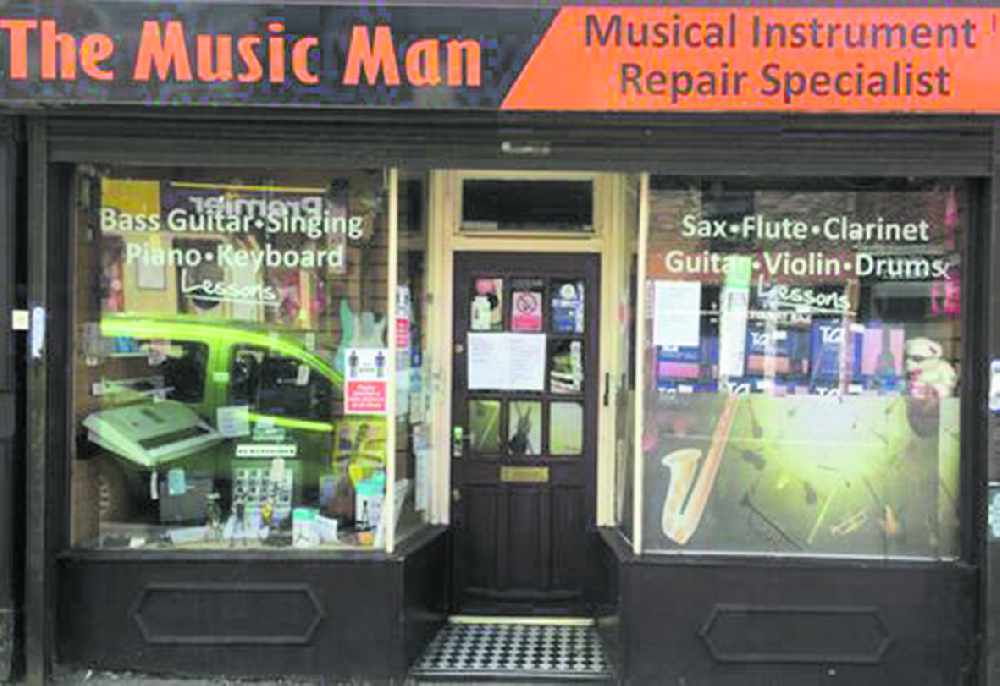 The Music Man, on Market Street in Hyde, is a traditional general music shop fronting one of the country's leading repair workshops.
Selling traditional instruments including brass, woodwind, strings and guitars, along with a full range of accessories to accompany them.
Also large stocks of printed music books including tuition, musicals and popular groups / artists.
Their workshop craftsmen have over 100 years experience in the trade. Their fully qualified luthier can repair or restore most string instruments including guitars and basses.
Their brass repairer has worked for some of the country's leading repair companies. Be it a stuck mouthpiece or valve to a crushed bell, he will repair it back to good playing condition.
Their woodwind specialist repairs and services most woodwind instruments, either student or professional. Repairs from a broken spring to a full overhaul are in good hands.
They also offer a full professional piano tuning and repair service covering Greater Manchester and beyond.
All at The Music Man Hyde.
As it is back to school time, they have special offers on all back to school items from recorders to reeds and strings. Everything you want to make music.
Also if you have recently got your old instrument out of the attic during Covid-19 lockdown and it is not playing right then bring it in for a service and then enjoy playing it again.