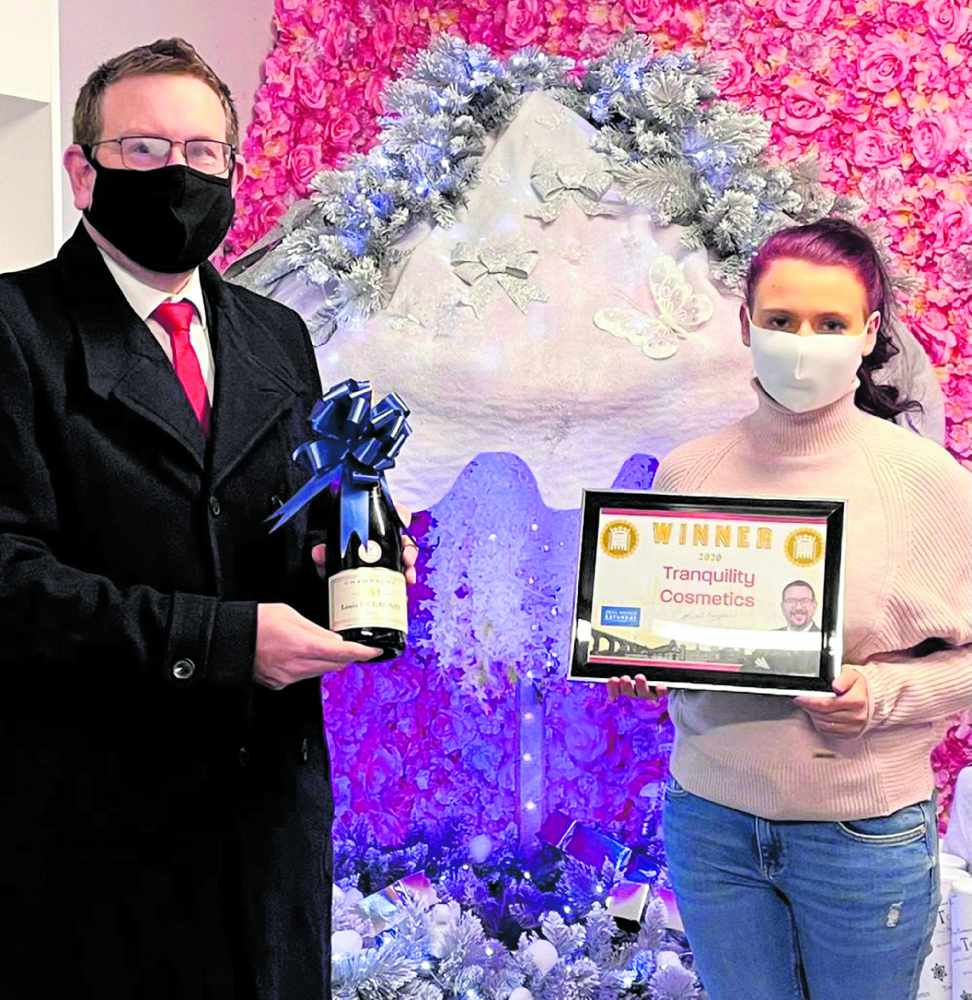 To mark last weekend's Small Business Saturday, Andrew Gwynne, MP for Denton and Reddish, announced the winners of his Local Business Awards.
The awards were first presented in 2015 and have since become an annual event.
This year more than 4,000 nominations were received for almost 200 local businesses across Audenshaw, Denton, Dukinfield, Reddish and the Heatons.
There is a winner and runner-up for each of the seven council wards that make up the Denton and Reddish constituency.
Last Saturday the MP presented the awards to each of the prize-winners, including the overall winner Tranquility Cosmetics, based on Ashton Road in Denton.
MP Gwynne said: "With the pandemic and various lockdowns, it's been an incredibly difficult year for our local businesses, but the incredible response to this year's Local Business Awards show just how important our businesses are to the local community.
"Every nominee is a winner because their hard work has been recognised by their customers, but it was fantastic to catch up with the winners and runners-up in each ward.
"Congratulations to the overall winner, Tranquility Cosmetics in Denton, and to all the other nominees. There has never been a more important time to shop locally so I'd encourage all constituents to do so where possible."
The full list of winners and runners-up:
AUDENSHAW:
Winner: Children 4 Most at Squirrels Wood.
Runner-up: British Local Craft.
DENTON NORTH EAST:
Winner: Tranquility Cosmetics.
Runner-up: Denton Autocare
DENTON SOUTH:
Winner: Halls High Class Quality Butchers.
Runner-up: L.E.N. Heating & Plumbing Services.
DENTON WEST:
Winner: Fleur De Fillu
Runner-up: Rizwan Chemists.
DUKINFIELD:
Winner: Domingo Pizza (also constituency runner-up).
Runner-up: Stuart Thornley Cake Design.
REDDISH NORTH:
Winner: Sweat Shed.
Runner-up: Knit 2 Tog.
REDDISH SOUTH:
Winner: Carrie Burke Tutor Work.
Runner-up: Grounded In The North
OVERALL WINNER 2020:
Tranquility Cosmetics.