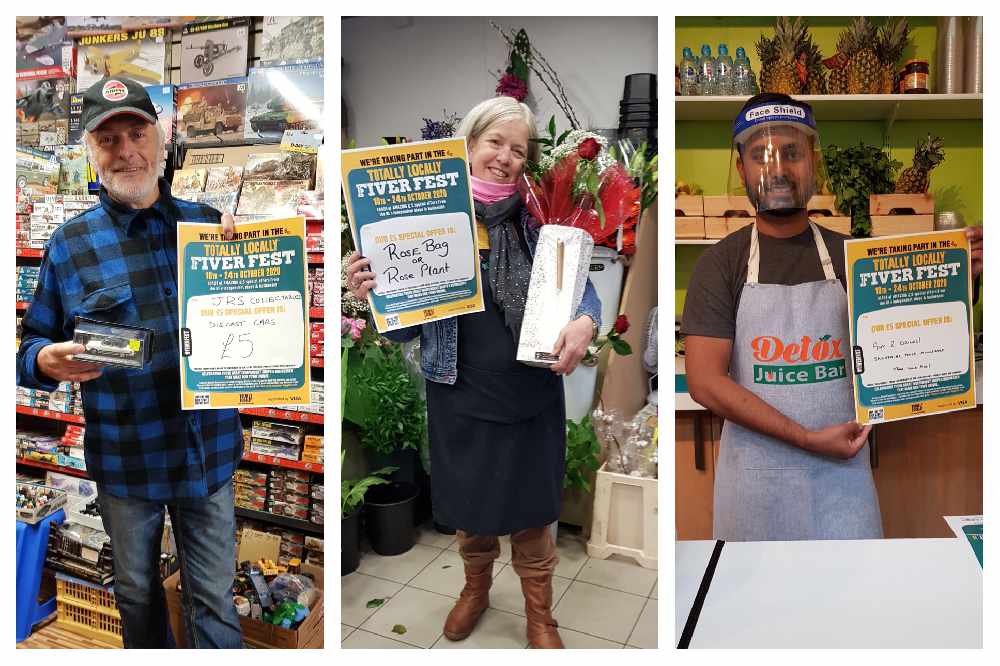 It's your last chance this week to take advantage of the Totally Locally Fiver Fest running in Ashton.
Val Unwin, a leader of Ashton Independent Traders who co-ordinates the initiative in the town, said: "Fiver Fest is now a big part of our promotions for Ashton. The independent shops and businesses are what makes our town special and unique.
"We appreciate it when our community support us, so these offers are to say thank you for that support, and to show just what great value our local businesses are."
Fiver Fest is a free to join campaign, devised and run by Totally Locally, a grass roots high street organisation that has been helping businesses and high streets to help themselves since 2010 - and with incredible results.
This Fiver Fest, Totally Locally has partnered with Visa to encourage even more small business owners to sign up.
Together, they are also calling on consumers to divert £5 of their weekly spend to support the small businesses in their communities.
Fiver Fest is based around the now famous Totally Locally £5 message.
Val explained: "If every adult in Ashton spent just £5 per week in their local independent shops and businesses, it would mean £9.4m per year going directly into our local economy. Which can lead to more jobs, a better high street, a stronger economy and a nicer place to live."
Some 30 local independent traders are taking part in Ashton - just look out for participating posters, with offers running until this Saturday.
For further information, you can also visit www.totallylocally.org and www.fiverfest.co.uk.
Main image:
Some of the independent traders in Ashton who are taking part in Fiver Fest this year.