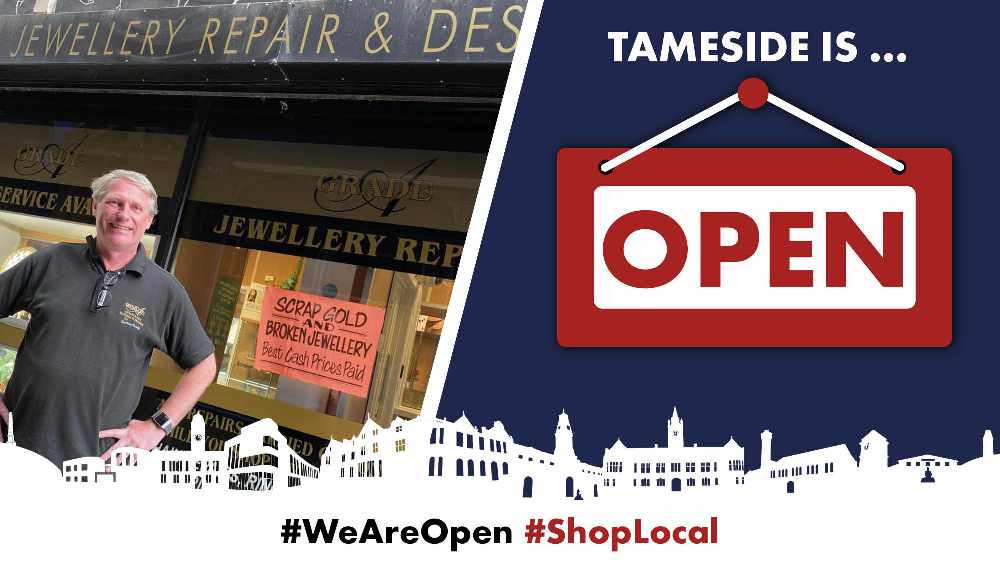 Grade A jewellery repair and design shop in Ashton town centre is delighted to be back in business after a difficult three months.
The showroom and workshop on Market Street offers an in-house jewellery manufacture and repair service, including watches.
It's ran by experienced local craftsman Spencer Grady (pictured).
We popped into the shop on Monday when he reopened to see how business had been.
Spencer said: "We've been here an hour and a half and we're pulling our hair out with the new restrictions! But we're getting used to it and the customers have been great. It's nice to see everybody again.
"Lockdown has been a nightmare as we've has 13 weeks with no income. We got the government grant but that soon went. I've had to furlough myself, so I've only been getting minimum wage.
"Business has been okay this morning. We've had a few messaged asking if we're open so things should start picking up. We're really glad to be back."
For more information about the services on offer at Grade A jewellery, visit their website https://www.gradeajewellery.com/.
Here at Quest Media Network, we have launched a #WeAreOpen campaign to support local businesses and traders as they re-open their doors. Find out more and read more stories like this one at https://www.questmedianetwork.co.uk/news/business/.