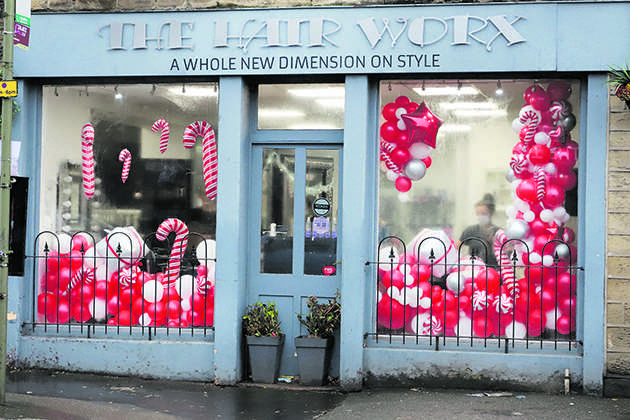 There may have been no big Christmas light switch-ons this year, but the festive bulbs are still twinkling across Tameside and Glossop.
Local business owners, plus charity shops, have been working hard too, to provide a traditional seasonal shopping experience in the most difficult of times to help us all to get in the festive mood.
So it's Christmas hats off to them all as we tour our towns to show off some of the best dressed festive windows over these next two weeks in the final countdown to the big day.
Hot on the heels too of Small Business Saturday earlier this month, residents are being urged to support and shop with their local businesses this festive season who, after two national lockdowns, have never needed that support more.
With more turning online to do their purchasing and with big high street names falling victim to the pandemic, the high street faces its greatest ever threat - but if everyone spent just a few pounds with small local businesses instead of the large stores, the difference it could make would be worth literally many millions of pounds each and every year across the country.
See some of the decorative shop fronts we've come across in the photo album below...
Images by Nigel Wood