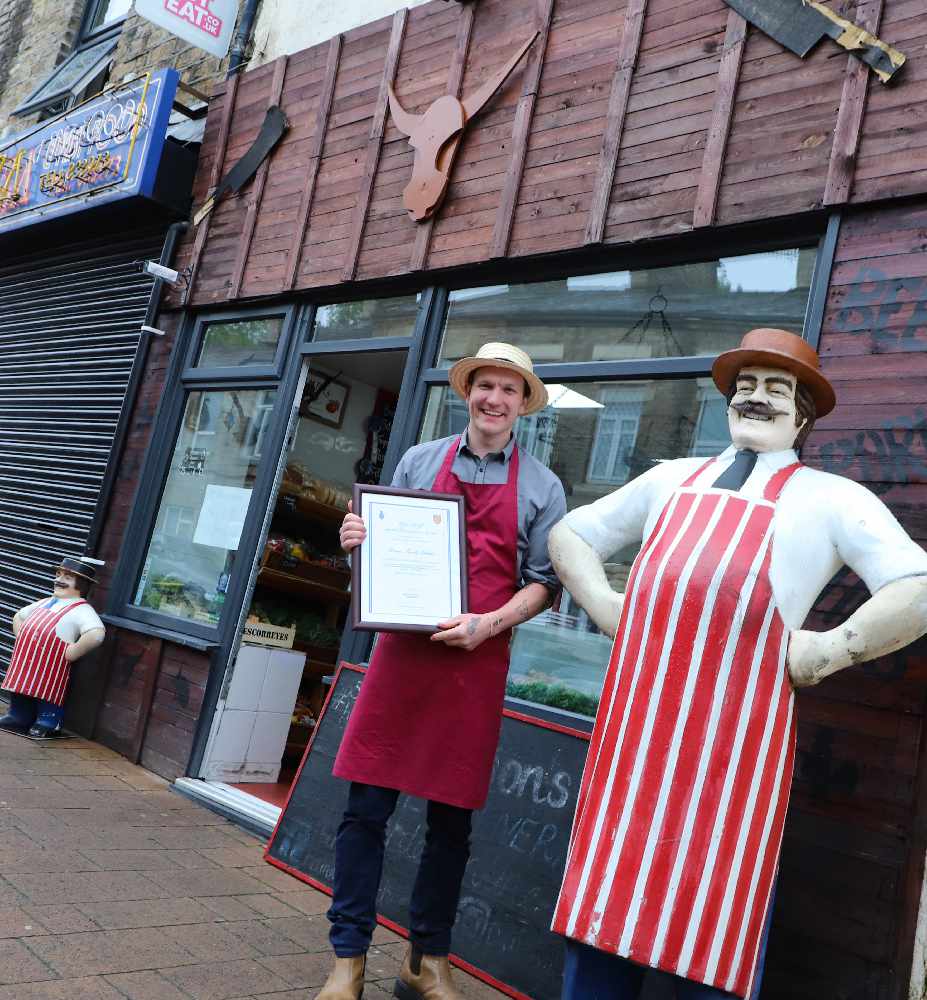 A Tameside charity has launched a high street voucher scheme and is encouraging local independent retailers to sign up.
Infinity Initiatives was established in 2015 in order to "support those caught in the 'revolving door' of support, in and out of agencies, or falling between ever increasing thresholds", and has since expanded to offer various services across Greater Manchester and North Wales.
The Ashton-based charity say it is really passionate about supporting its friends, neighbours and businesses and hopes the scheme will help those living in poverty, as well as support the local economy.
A pilot of the scheme, funded by Tameside Council through the Winter Pressures Fund, will run until March but, if successful, it could continue for longer.
Gemma Whittaker, director at Infinity Initiatives, told Tameside Radio: "What we have seen is an increase in mental health and people struggling with financial matters who perhaps weren't a few years ago – so a lot of people who are running independent stores, for example.
"There has been help out there but again there are lots of gaps that people are falling through. There was an opportunity to apply for some money through Tameside Council and we thought how can we help those most in need, but also how can we help those local people who are really hard-working yet have fallen through the gaps to stop them from becoming the ones who are at crisis point in six months or a year's time, so we came up with the high street voucher scheme."
Explaining more about the scheme, Gemma told Breakfast presenter Alex B Cann: "It's a pilot because the money has to be spent by March. Basically what we do, those who are really struggling and need essentials such as bedding, curtains, food and clothing come to us and we give them a voucher. We can't always meet face to face but we can do it in other ways.
"We issue them with a certain amount of money and it can only be spent in independent stores that have signed up, so you're not going to get the likes of IKEA or Asda benefitting from this scheme. It's people who are market traders or have independent stores on the high street.
"We really want people to sign up. There are no catches and there is nothing to pay – no administration fees. 100 per cent of the money goes into the high street stores. If we get some good results from the pilot, we're hoping we can continue it and support more businesses in the next couple of years."
Infinity Initiatives hope to make the scheme digital going forward so it's easier for people to use.
Gemma explained: "We want to make it digital but make it as tight as we can to avoid fraud but we can't do that until we get past this pilot scheme.
"The digital version would be an app that we would all have, it would be scanned and the vouchers would automatically be taken off. So if someone had a voucher for £25 and spent £15 in your store, obviously it would be scanned and the person would be left with £10.
"At the moment, it's either paper based or we come up with an agreement beforehand. For example, we've been speaking to Pattisons Butchers in Mossley about getting some weekly food hampers out and we'll then agree a set amount that we can transfer that money directly to them and they will go out to do the deliveries at their convenience."
Local independent businesses from across Tameside can be part of the scheme and Gemma is urging traders to get involved by getting in touch with the charity.
She added: "I know people might be sceptical and worried about getting the money so if they just come and talk to us, we'll find a way that suits them.
"For the people we're supporting, never be afraid. But for the shops, this isn't about them saying to us 'we're struggling'. It's about them saying that they believe in Tameside, believe in the high street and want to keep it alive by working with us.
"For example, we may make one of our vouchers for £10 for a greengrocers but once they are there, they may spend £20, tell their family or come back the following week.
"Also, the benefit of this is it gives us better capacity to concentrate on other issues because at the moment we're running around trying to do all of this. It gives people choice so they can choose what they want which is so important to a lot of people who haven't had that and it creates relationship through getting people going out and talking – where allowed of course – but it's getting people back into the community and engaging with different people who they may not have done before."
People can find out more by heading to https://infinityinitiatives.com/high-street-scheme or contact Infinity Initiatives via Facebook or Twitter.
Main image:
Pattisons Butchers in Mossley, which is part of the Infinity Initiatives voucher scheme. Photo: Nigel Wood.
Read more from the Tameside Reporter
Click here for more of the latest news
Click here to read the latest edition of the paper online
Click here to find out where you can pick up a copy of the paper