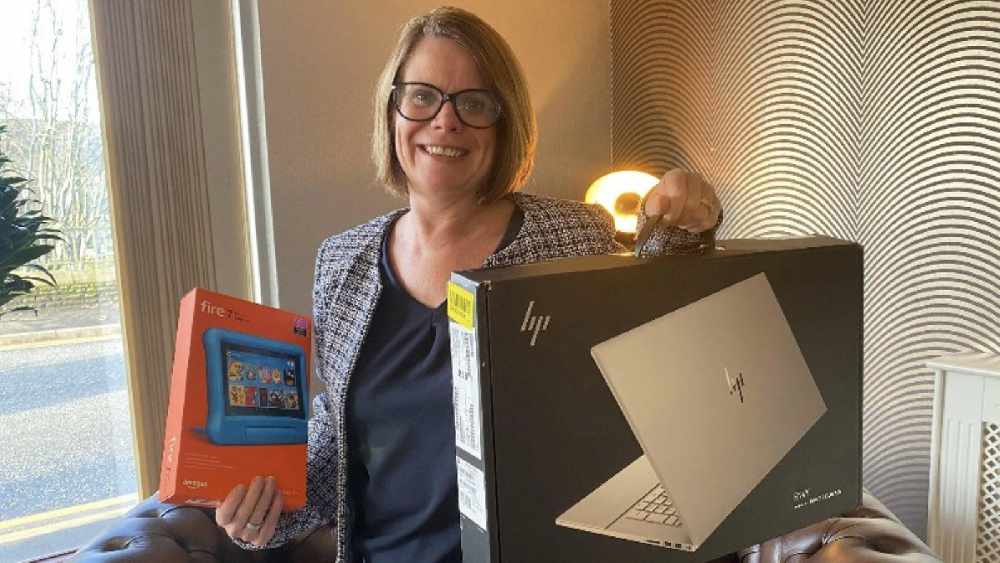 Gee Cross-based property business On The Move Property Boutique is aiming to raise £2,000 to keep local children learning during lockdown.
Many businesses have rallied round to help donate computer tech as the national shortage of children without devices having to learn at home online has become apparent.
Planning to play their part is On The Move, estate agent and rental specialists with branches in Gee Cross, Romiley and Bredbury.
The business has launched its own Computers For Schools Kids Appeal, which has raised more than £1,100 already - with £1,000 raised in just three days thanks to the generosity of local businesses and individuals.
Director and owner of On The Move, Annabelle Jardine-Jones (pictured), said: "We need to invest in our future generations, especially during this pandemic. Everyone has the right to an education. Just one device that gives a child a chance to keep learning during lockdown is invaluable."
The company started their appeal off with a donation of £250, with Annabelle adding: "There are lots of local school children without access to devices to home school properly, meaning through no fault of their own or their schools, they may be missing out on learning.
"So we've come up with a way we can try and help, as we are in this together.
"We've set up a community fundraiser 'Computers for School Kids Appeal' and are helping to raise money to buy suitable devices so that local children have access to home schooling during these turbulent times.
"Every penny donated will be spent on buying computers/tablets for those in need by donating tech to our local schools around Gee Cross, Romiley, Woodley and Bredbury. We've heard stories of schools not receiving their full government quotas, families with two or three children who all need to access online lessons with one device to share and families with no access to remote learning at all.
"We would love for as many people in our communities to help in anyway they can - even if it is just £2. It all helps. If you can help, we would really appreciate it."
The business is keeping everyone updated with its progress at @OnTheMovePropertyBoutique on Facebook and Instagram.
You can donate to their JustGiving Crowdfunding Page at: https://www.justgiving.com/crowdfunding/onthemove-computersforkidsappeal
Hear more from Annabelle about the appeal below.