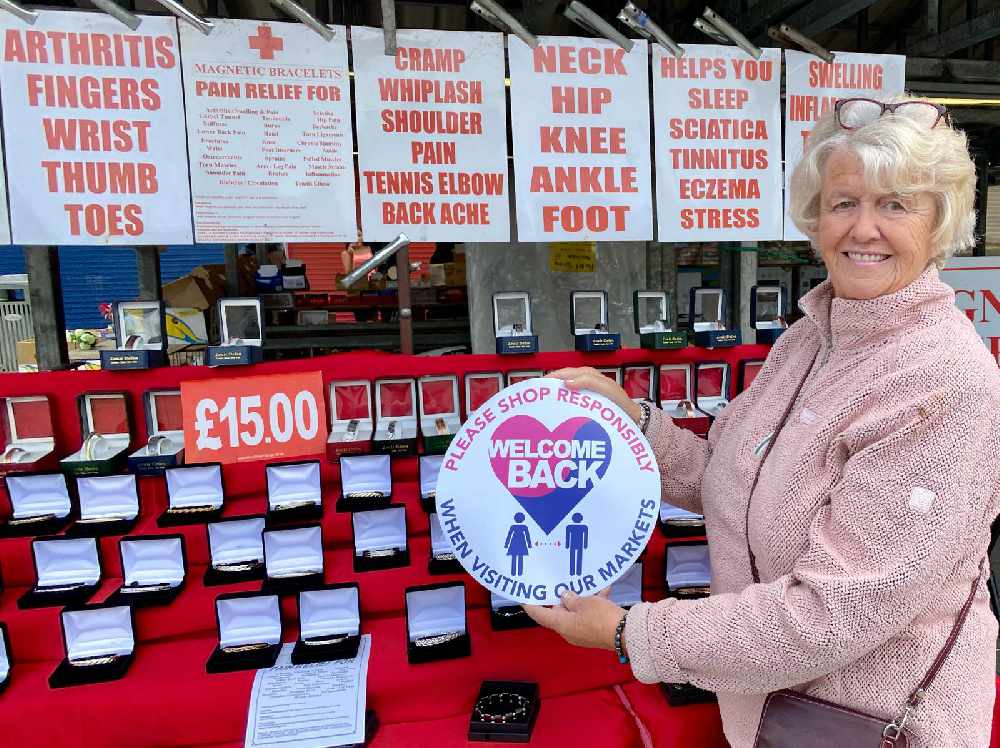 There was a vibrant atmosphere on Monday as Hyde's Indoor and Outdoor Markets were both open for the first time in three months.
The indoor market remained open with strict social distancing measures in place during the lockdown. It has revised opening hours of 9am to 4pm, Monday to Saturday.
But the outdoor market returned on Monday (22 June) for the first time since 24 March. Its hours have been reduced from six days to Monday (Mixed) and Wednesday & Saturday (general retail) 9am to 4pm. These will be reviewed on a weekly basis.
There was a steady stream of shoppers on what was a fairly warm day, with many pleased to have the market back and a wide range of stalls to pick up their essential and non-essential goods - while stallholders were pleased to welcome them back.
With social distancing signs spread out across the market and hand sanitising stations in place, customers were able to responsibly follow the Covid-19 guidelines.
People are being urged to support the independent traders and businesses as much as possible - at a time when shopping locally has never been more important.
Our photographer Nigel Wood paid a visit to both the indoor and outdoor markets. Browse through his images here...
Today (Tuesday) sees the return of Ashton's outdoor market in the town centre.
Both Ashton and Hyde's outdoor markets were due to reopen last week in line with non-essential shops across the borough reopening but the plans were delayed, amid concerns that the R rate throughout the North West had risen and the risks it would pose to wider public health.