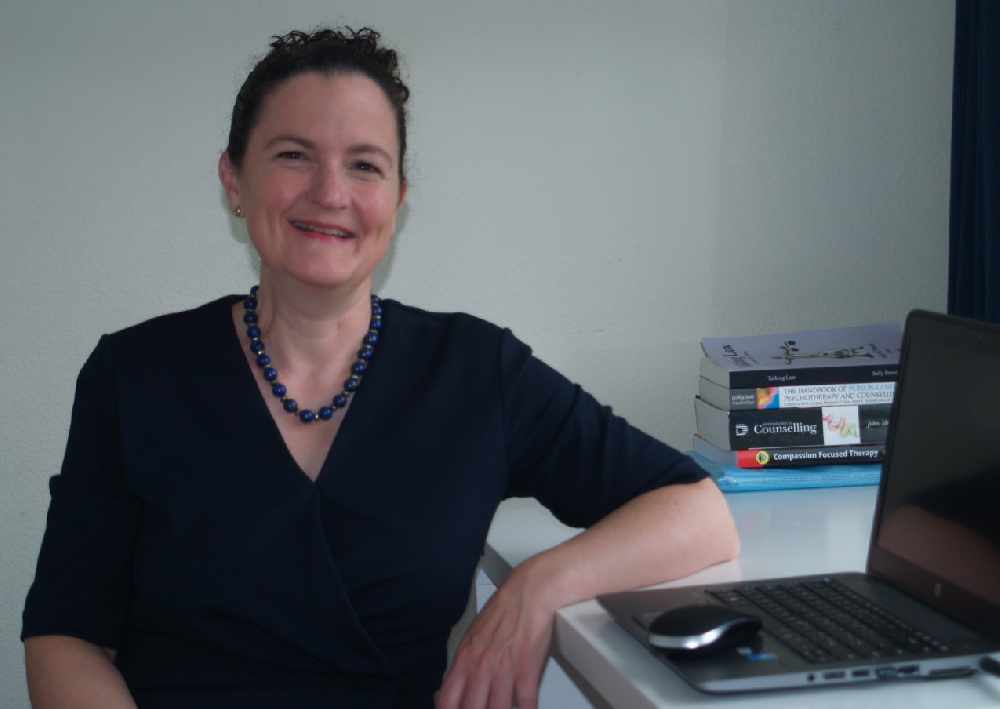 The dangers of stress in the workplace for those returning to work after lockdown have been underlined by a Hyde counsellor.
Susan Carr (pictured) was a solicitor in a busy litigation department before taking her MA in counselling. She worked in the NHS, dealing with a wide range of issues like depression, anxiety, stress and low self-esteem before starting her own business.
She points out that, over the last few years, the increased awareness of staff wellbeing has helped reduce the stigma around mental health issues.
"It's not clear the full extent to which Covid-19 has impacted on mental health," she stated. "However, it is likely that employees will have been affected in some way.
"There may have been increased anxiety relating to health, finances and job security. Some may be feeling isolated and missing the camaraderie of the office whereas others may be concerned about returning to the workplace after lockdown."
Some employees may have also experienced a bereavement during lockdown.
"Grief is difficult at any time," Susan said, "but the restrictions imposed due to the pandemic have brought additional challenges like not being able to say goodbye to loved ones or attend funerals.
"Counselling can be a positive way of providing support to staff. This not only helps them with their mental health but can also benefit the business in terms of a happier workforce, improved morale, reduced sickness absence, increased productivity and a lower staff turnover rate."
Susan added that counselling provides employees with a safe space to talk about the issues that are troubling them.
"These can be directly related to work or stem from personal circumstances that are impacting performance," she said.
"Workplace counselling tends to be short-term in nature so the emphasis is on problem-solving and helping employees develop more effective strategies for dealing with life's challenges."
Susan, a member of the British Association for Counselling and Psychotherapy, has also helped create and run a bereavement counselling group - meeting online more recently.
For more information, go to www.sccounselling.co.uk.