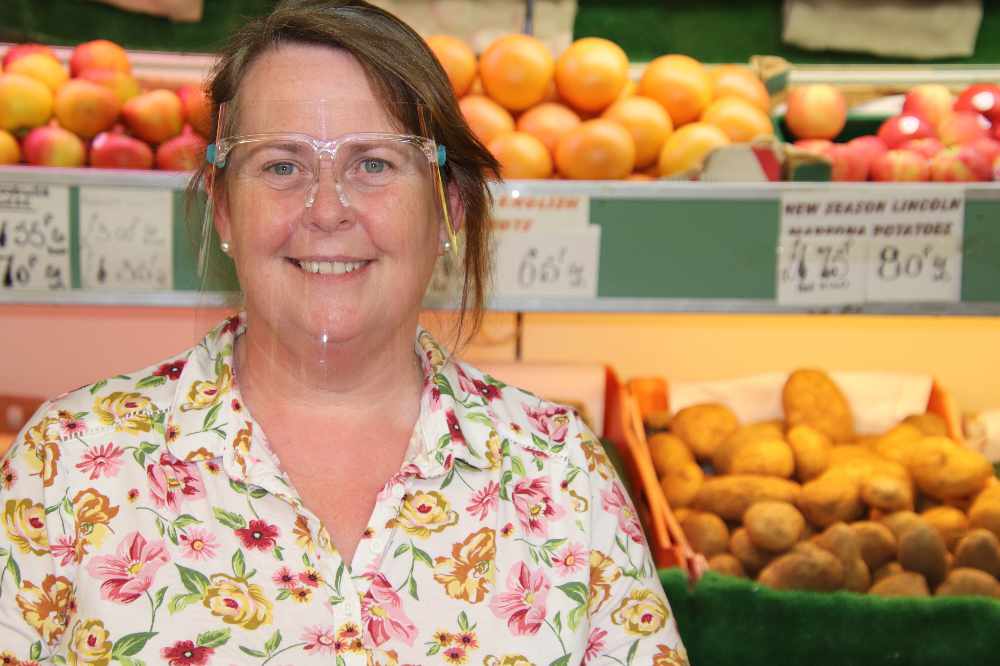 A Hyde greengrocer has been going above and beyond the call of duty to support their customers throughout the coronavirus pandemic.
The team at S Wilde and Sons have been working to make sure their customers have access to fresh fruit and vegetables, especially those who have difficulty getting out or are self-isolating.
Diane Lawlor (pictured) is part of the team at S Wilde and Sons, which has been based at the market for over 100 years.
While Hyde Market was closed during the first lockdown, Diane and the team used this time to establish a delivery service for their loyal customers. The stall reopened on 1 June and has been open ever since.
Diane said: "We started a delivery service for our loyal customers who were either self-isolating or could not get out to buy provisions. We set this service up within a few days, up to then we had never offered a delivery service so very quickly had to change the way we worked.
"Our customers have been overjoyed and extremely appreciative that they could still purchase fruit and veg from ourselves and have it personally delivered by the staff that they know."
Since they've launched the delivery service they've taken groceries to customers across Tameside, helping to support those who can't get about as easily during the pandemic.
Diane added: "It's a great feeling to know that you're helping your customers, and can continue supplying them with fresh fruit and vegetables even if they can't visit the Market Hall."
And the stall has plenty in for the festive period.
Diane said: "As a premium greengrocer, we stock all the vegetable trimmings to accompany the perfect Christmas, Boxing Day or New Year's Dinner."
Cllr Allison Gwynne, Tameside Council executive member for neighbourhood services, said: "There's been a fantastic effort from the team at S Wilde and Sons to reach customers who may have been struggling during the pandemic."
Cllr Oliver Ryan, Tameside Council executive member for finance and economic growth, said: "This response is something I'm proud to say has been echoed by businesses right across Tameside, as we all come together to help each other at this difficult time."
Shoppers can find S. Wilde & Sons Greengrocers on the upper floor of Hyde Market Hall, which is open Monday to Saturday, 9am – 4pm.