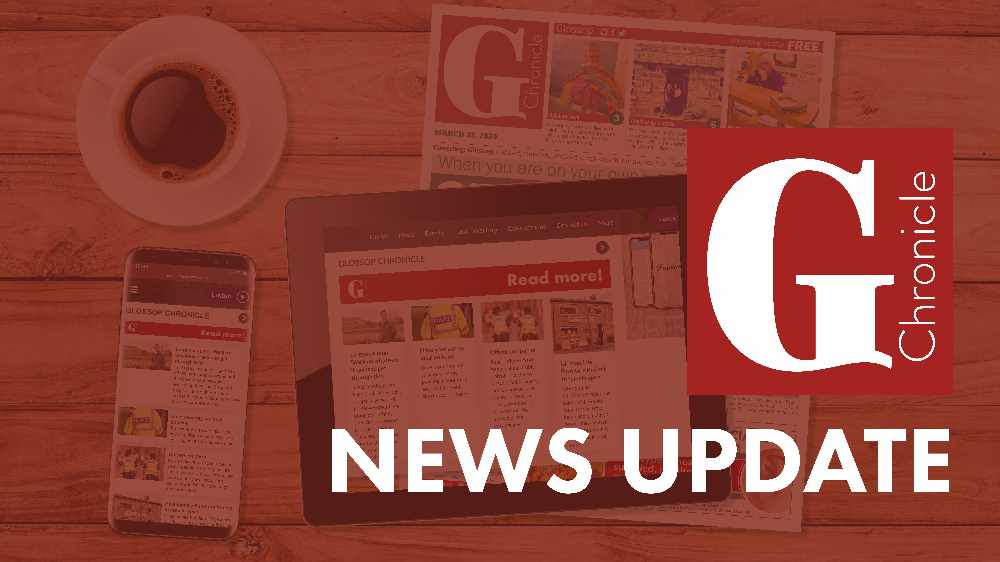 A Glossop-based events company is joining forces with several others to highlight the ongoing plight for thousands of home-based businesses in the industry. 
Gaz and Laura Edwards run GL Event Services Ltd from their home in the town – an events company encompassing three brands:
Vogue Venue Styling – venue dressing and decoration
Bun and Dusted – bespoke cake making
Chillypop – fun food machine hire such as slush, popcorn etc.
Operating as preferred supplier to three large scale hotels, as well as working closely with local Glossop venues, they should be gearing up for an extremely busy peak season of over 80 weddings and other events.
However their diary is empty with all large scale gatherings cancelled or postponed until 2021.
Their last event was the Mayor's Ball at Glossopdale School, the week before lockdown.
Gaz said: "We've seen our income drop to practically zero and our accounts receivable shows just under £20,000 in lost revenue between March and October when you include events such as Glossop and Charlesworth Carnivals etc.
"We are just about surviving. Several friends in the industry have already entered administration due to the lack of funding.
"Although we are in a very difficult position, it is a problem far larger than just us. These are not small sidelines; for many these are large scale operations and their only source of income."
While other businesses have received government grants, there are many within the price-driven events industry who opt to work from home rather than increase overheads by renting premises, meaning they don't qualify for any financial support.
Gaz added: "Unfortunately, as a home-based business we don't qualify for any business rate relief grants and as a limited company, we aren't entitled to the self employment grant scheme.
"There are many companies in our industry who are really struggling. Our diaries are empty as the sector has been decimated through no fault of our own and yet many of us fall through the cracks."
The government's discretionary grant scheme was launched to assist those businesses who have missed out on other funding, however home- based businesses were only entitled to £1,000 which the company has now been awarded by High Peak Borough Council.
Gaz went on: "I was hopeful that HPBC would look favourably on our application as I am aware of other councils who have awarded grants to friends in similar situations.
"There are options available such as bounceback loans, however it is frustrating that we are aware of local businesses who suffered no financial downturn, simply worked from home and received 'free' money, whereas our industry must saddle ourselves with debt."
Gaz and Laura, along with industry colleagues, are now lobbying the Treasury for further support. The group has made contact with local MPs and other media outlets to highlight the issues being faced.
Gaz said: "The events industry and anything involving large scale gatherings in close proximity will be the last to recover, particularly weddings.
"It would be a terrible shame to see businesses that people have worked so hard to build disappear, however I fear that without additional support, that may be the case."