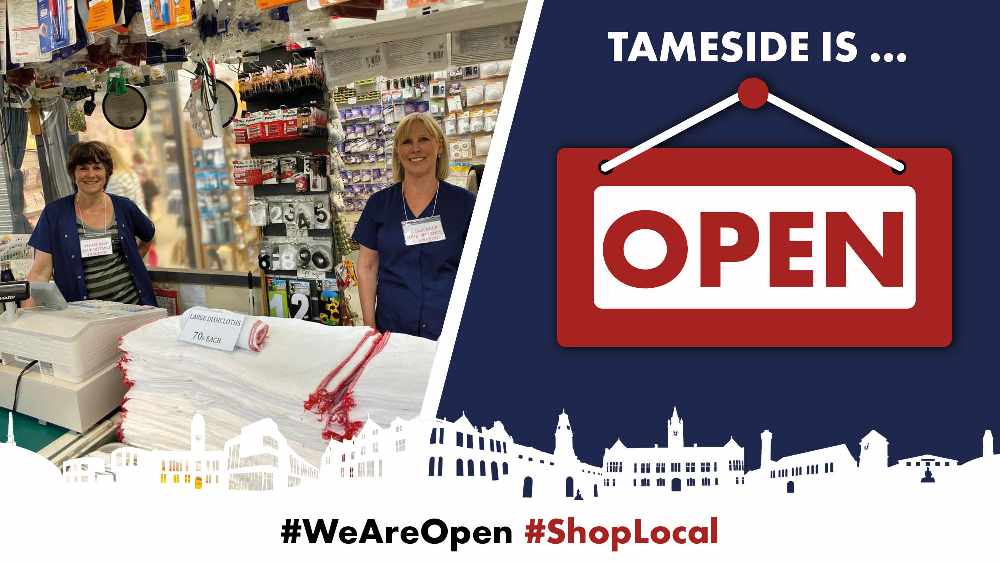 Bailey's hardware stall in Ashton Indoor Market has been warmly welcomed back by its customers.
Sandra Greenhalgh and Janet Louth (pictured), who run the stall, sell everything you need for your home - from cookware and baking tools to all things DIY.
They have said how good it is to be back and how busy they have been already - after opening up for the first time since 24 March.
They said: "We've reopened today and it feels really good to be back. We were a bit apprehensive but it's been better than expected and we've had quite a few customers.
"We closed as we didn't want to risk being out but we're glad to get back normal now.
"We've seen some of our regular customers, which has been lovely, and they are pleased we're back."
For more updates, visit their Facebook page by clicking here.
Here at Quest Media Network, we have launched a #WeAreOpen campaign to support local businesses and traders as they re-open their doors. Find out more and read more stories like this one at https://www.questmedianetwork.co.uk/news/business/.