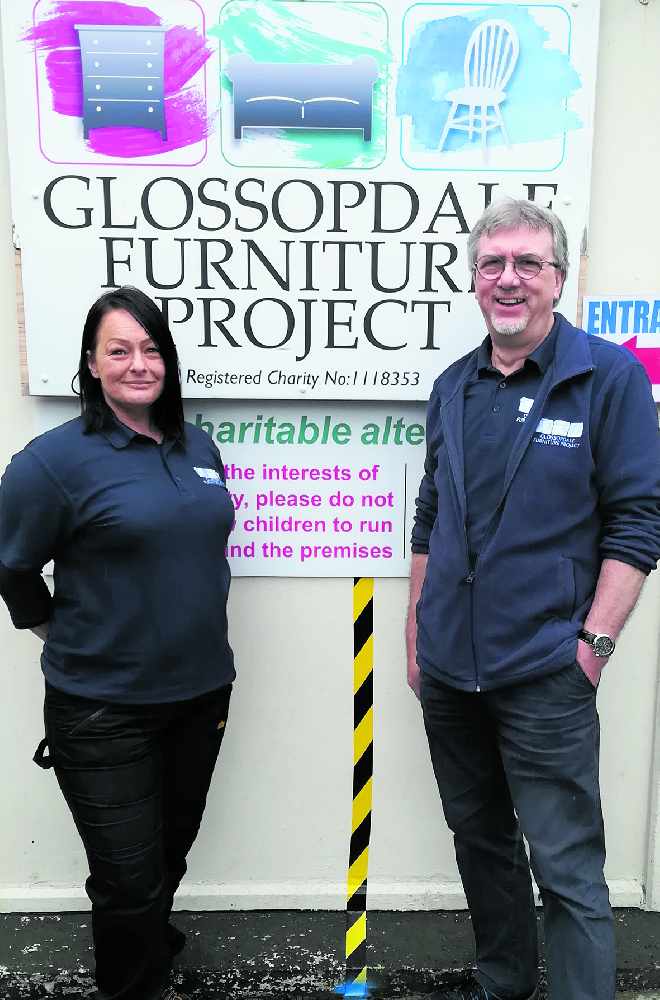 Since 1997, Glossopdale Furniture Project has supported the community of the High Peak by providing low-cost, affordable furniture to individuals and families in need.
For over 150 households in the past year alone, the Project has supplied free Emergency Furniture Packs to those who have been homeless and given a new tenancy where the property has no essential items.
As a charity, fundraising is on-going - because the need is always there.
To support it the Project reclaims, restores, refurbishes and upcycles furniture for sale to the general public, relying on the generous donations of unwanted furniture and household items to maintain its stock.
With all the necessary precautions now in place, manager Paul Marsh invites customers old and new to the showroom on Pikes Lane, Glossop, and the shop on George Street, which has now reopened for the sale of used and pre-loved furniture which goes towards the funding of the charity.