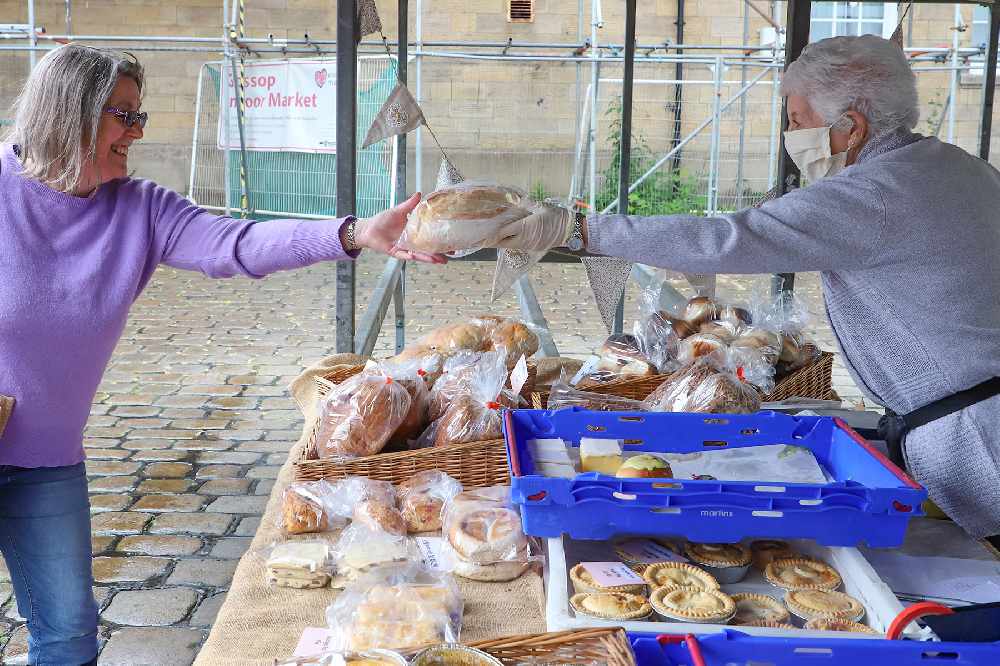 Glossop Outdoor Market re-opened to most of its stalls over the weekend as lockdown restrictions continue to be eased. 
There was a sense of community and a feeling of 'it's good to be back' as shoppers were able to get their keys cuts, buy fruit and vegetables, grab a loaf of bread or a pie, get their pictures framed and even have a cup of tea from the takeaway cafe.
From today (Monday), the public toilets at Glossop Market and Manor Park and at the Town Hall and Pavilion Gardens car park in Buxton have also re-opened.
The market will be back open again on Friday and Saturday.
Please support the traders if you can and help our local economy.
Our photographer Nigel Wood went along last weekend to see for himself as the market re-opened...
Here at Quest Media Network, we have launched a #WeAreOpen campaign to support local businesses and traders as they re-open their doors. Find out more and read more stories like this one at https://www.questmedianetwork.co.uk/news/business/.