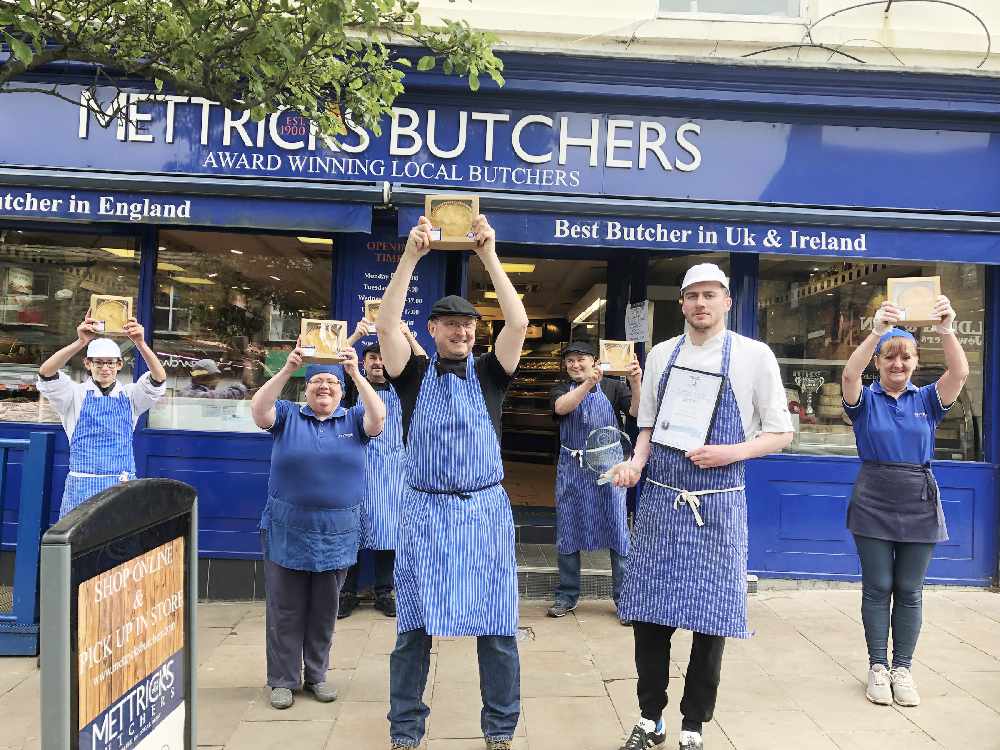 A popular Glossop butchers has beat off competition to achieve success at this year's Q Guild of Butchers Smithfield 'Star' Awards. 
JW Mettrick & Sons Butcher on High Street West achieved a diamond in the Traditional Pork Pie category with its Large Free Range Pork Pie, which had first picked up a top-ranked 3*** rating.
Said to be a consistent best seller, the family size pie is produced using Mettrick's own free-range pork with a blend of seasonings and special pastry recipe.
Judges deemed it to be "well presented, with a perfect glaze, meat lovely and tasty with just enough jelly to full the casing perfectly."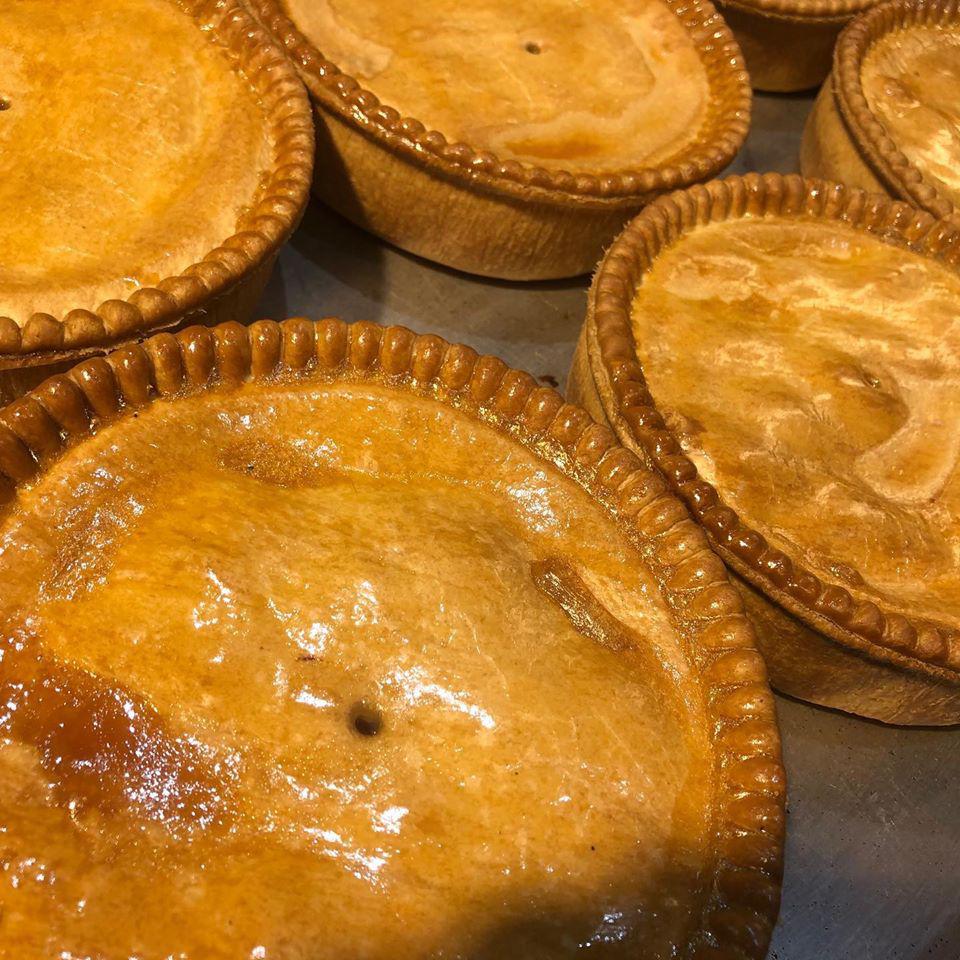 Mettrick's award-winning pork pie
JW Mettrick & Sons' John Mettrick, who is national vice-chairman of the Q Guild of Butchers, said: "Naturally, we're over the moon to pick up a category-leading diamond award in the face of such strong competition from our fellow butchers nationwide. I dedicate this success to our entire team."
For the first time this year, the revamped Smithfield 'Star' Awards had a brand-new star rating system through which 3***, 2** or 1* certificates were awarded to products achieving a set standard. Diamond awards are then achieved by pitching all the 3*** products against each other to find the 'Category Champion'.
In fact, J W Mettrick & Sons achieved four product awards in total, with all but one achieving 3***.
In the Bacon Category, their Italian Dry Cured Bacon achieved 3*** - as did their Free Range Traditional Pork Sausage in the Traditional Pork Sausage category.
Their Chicken with Asparagus & Pancetta Sausage scooped a 2** rating in the Innovative Sausage category.
The Glossop butchers were among 29 Q Guild butchers from across the country who entered 220 individual products.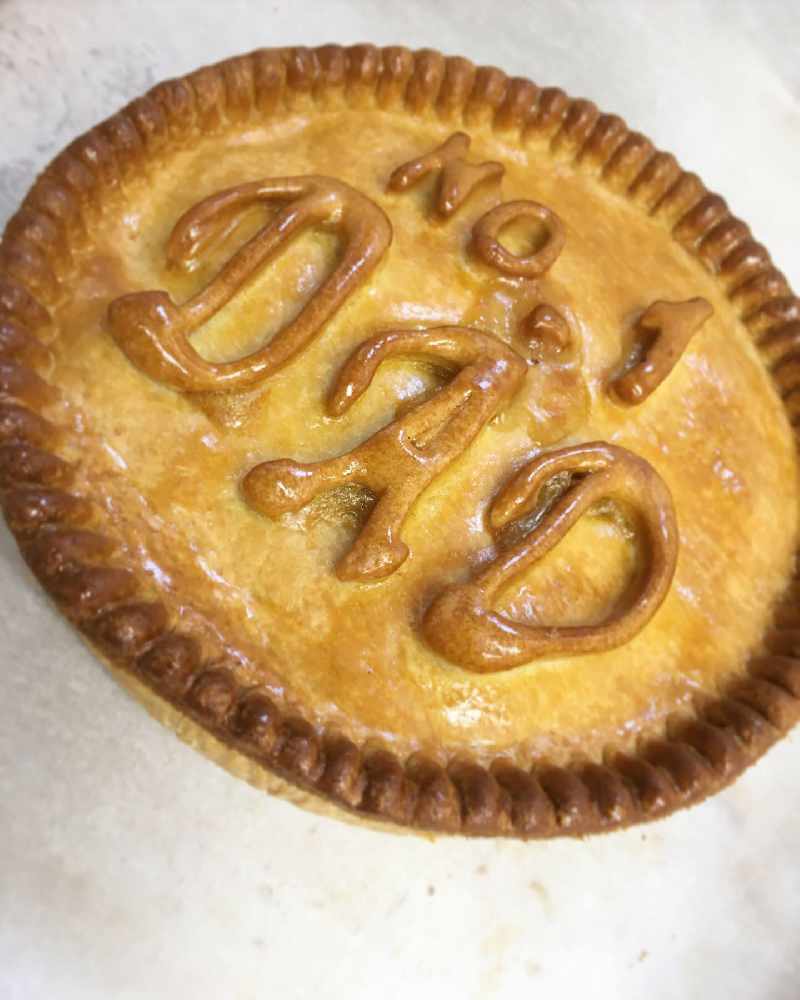 A special Father's Day pork pie produced by Mettrick's
A total of 73 achieved 3***, with 52 picking up 2** and 44 1*. They were judged blind by an independent panel of food and meat sector experts headed up by Institute of Meat Chief Executive, Keith Fisher.
Butchers Q Guild General Manager Claire Holland said: "These awards are a great way of showcasing our members and their achievements.
"They work really hard to develop outstanding products and to keep up with consumer trends therefore to have it topped off with an industry judged accolade is the icing on the cake, for which they should be very proud."
Main image:
John Mettrick (centre) and some of his staff holding up the award-winning pork pie outside the shop on High Street West.