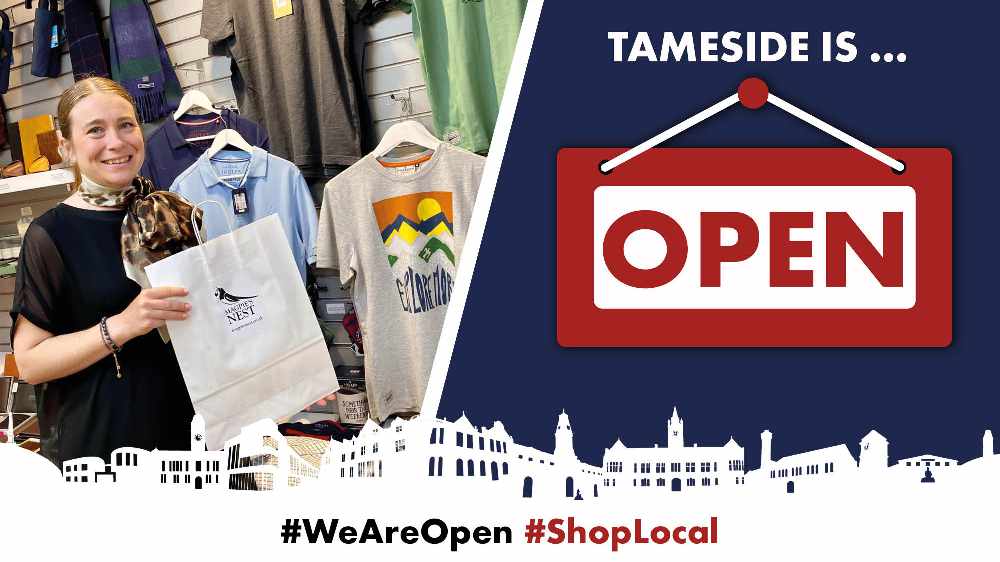 Stalybridge gift shop Magpies Nest has been busy with online orders during lockdown, but Liz Hanley admits it's not the same as seeing customers face to face - which they are now able to do again.
The shop in Armentieres Square, which first opened in 2013 and has won several business awards, is a treasure trove of affordable items such as jewellery, bags, purses and scarves.
It has reopened this week for the first time since lockdown and has been a hive of activity ever since.
Liz (pictured) told us when we paid a visit on Tuesday: "We reopened on Monday and we were nice and busy. It was good to see the customers again. We've had lots of online orders but it's a lot better seeing everybody's faces.
"Our customers have been great in adapting to how they shop, especially some going online for the first time, but it's not been the same.
"We have a new range of gents clothes and gifts, that was due to launch before the closure so come down and see us!"
Here at Quest Media Network, we have launched a #WeAreOpen campaign to support local businesses and traders as they re-open their doors. Find out more and read more stories like this one at https://www.questmedianetwork.co.uk/news/business/.