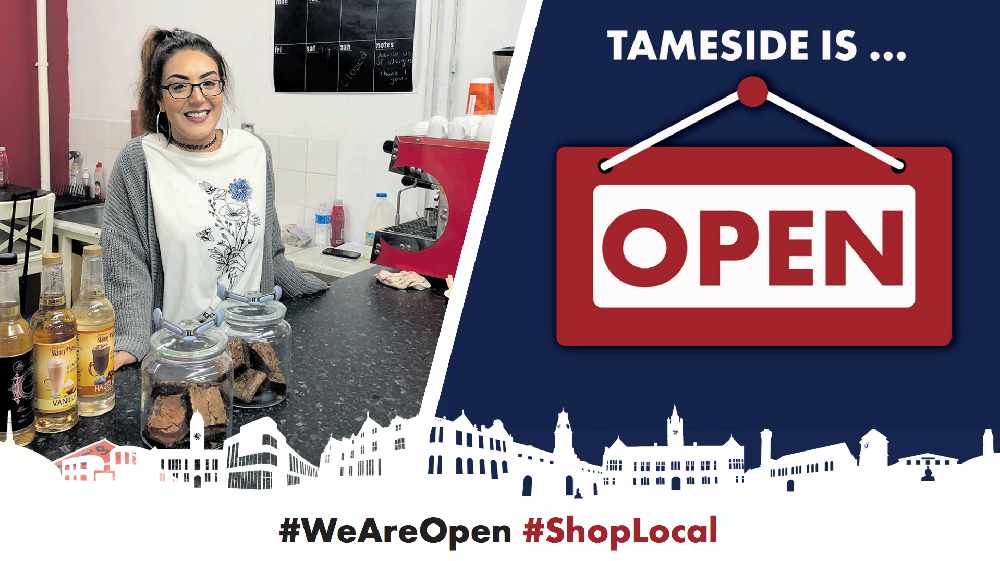 Serving for just two weeks before lockdown struck
Marnie Mirza's dream of running her own coffee and cake shop and selling brownies, bakes and milkshakes lasted just two weeks – and then lockdown struck.
Marnie took on the Yammi Mammi Coffee Bar at Hyde Indoor Market, saying the opportunity to run the bar had come her way and she was determined to give it a go.
But after just two weeks with the pandemic steadily spreading across the country, she was forced to shut up shop along with all the other businesses as the market closed its doors.
She admitted the lockdown had been a very tough time but undeterred, Marnie can be found back behind her bar determined to have another go (with a little help from her brother).
The Yammi Mammi Coffee Bar can be found opposite The Egg Stall.
Here at Quest Media Network, we have launched a #WeAreOpen campaign to support local businesses and traders as they re-open their doors. Find out more and read more stories like this one at https://www.questmedianetwork.co.uk/news/business/.