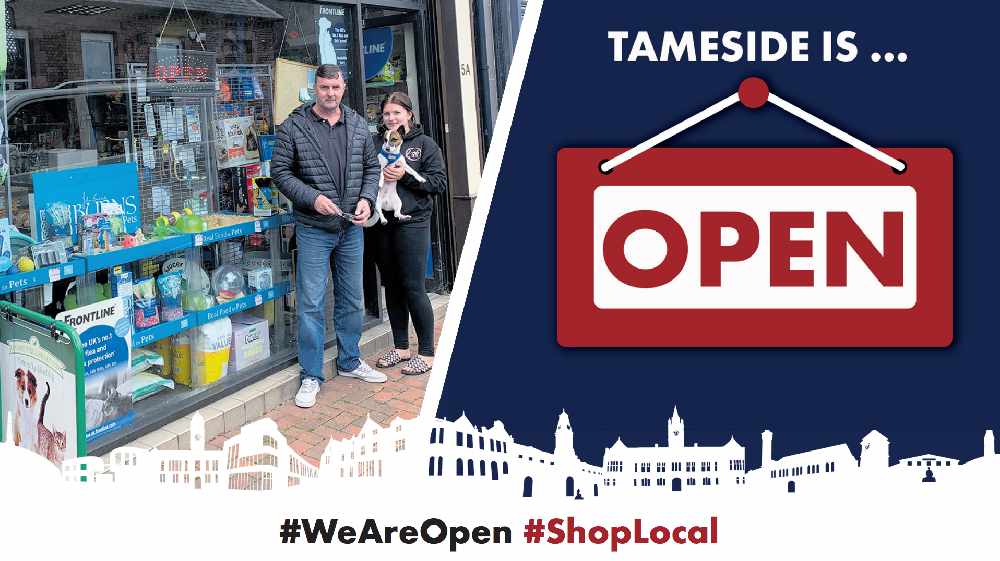 Business 'stayed steady despite reduced hours'
The family-run store, Denton Pet Foods, has remained open throughout lockdown, although has only recently returned to their regular opening times.
"Thankfully, business stayed steady despite the reduced hours," said owner Duncan Edwards.
"Our delivery service has picked up as well and we've definitely noticed an increase in card payments over cash."
Duncan, together with his daughter Chloe (and Milo the dog), has ensured customers are kept safe when they do visit the Market Street store with strict social distancing guidelines in place.
Here at Quest Media Network, we have launched a #WeAreOpen campaign to support local businesses and traders as they re-open their doors. Find out more and read more stories like this one at https://www.questmedianetwork.co.uk/news/business/.