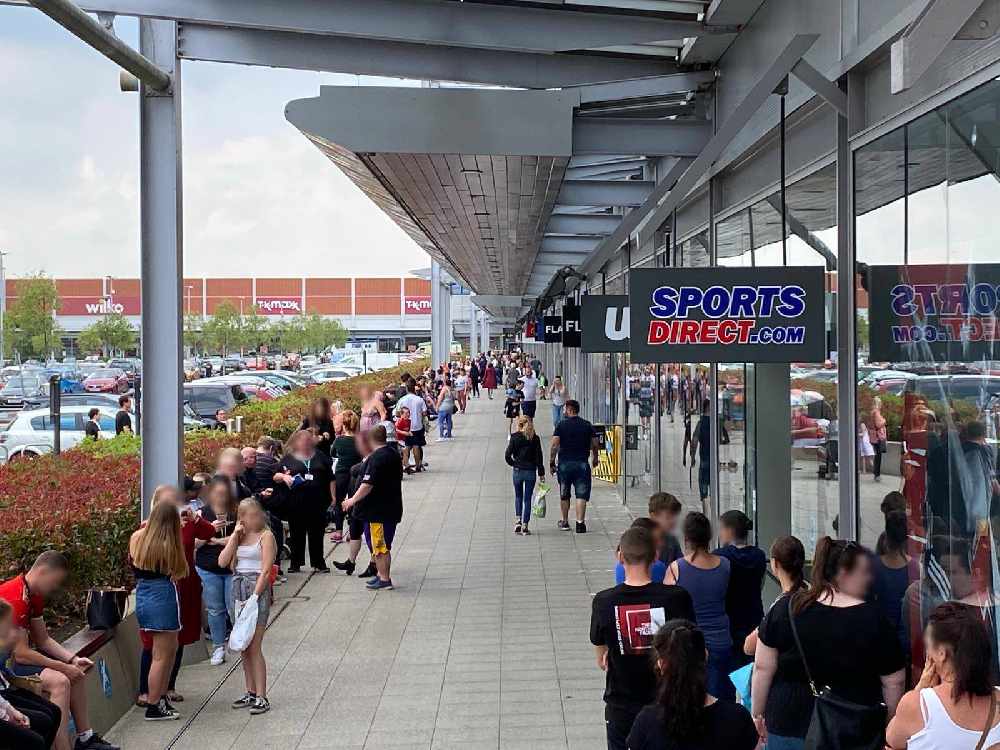 Shoppers descended on Crown Point retail park in Denton in droves as non-essential shops reopened their doors on Monday for the first time since lockdown. 
Almost all of the shops at the complex off Ashton Road opened their shutters again to the public for the first time in almost three months - with the exception of restaurants such as Nando's and Frankie & Benny's, which have to remain closed as they await further guidance from the government.
With a number of popular brands such as JD Sports, Boots and Sports Direct at the retail park, long queues started to form from early in the morning but eased as the day went on.
Images also emerged on social media of some shoppers clearly not following social distancing guidelines when stood outside shops.
Social distancing markers have been placed on the ground outside shops around the park and on benches, while bollards have also been covered with signs which read 'it's lovely to have you back'. Some social distancing signs have also been placed in shop windows - such as this one at Sports Direct.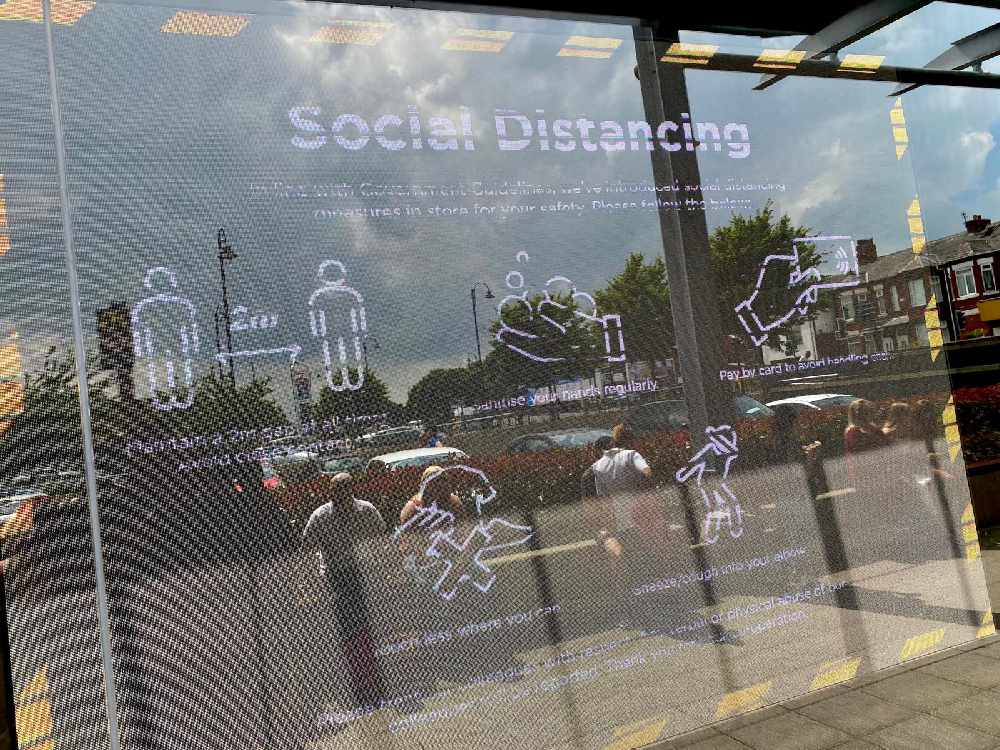 A spokesperson for Crownpoint told the Reporter: "The safety of our customers and colleagues is our number one priority. We have installed new signage across the park to help everyone keep a two-metre distance from others, and are working closely with our retail partners to ensure that social distancing can be maintained at all times.
"Our Sports Direct store saw a particularly high volume of visitors and we worked quickly with their team to bring in additional queue attendants and ensure all visitors were waiting safely."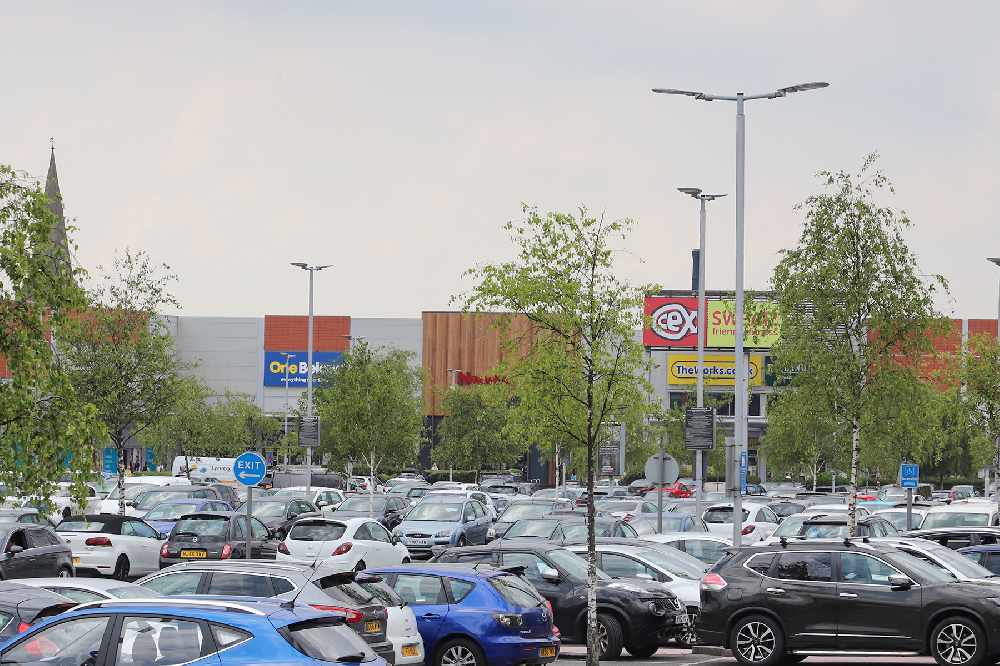 The Crown Point car park was packed with vehicles on Monday.
Images by Nigel Wood