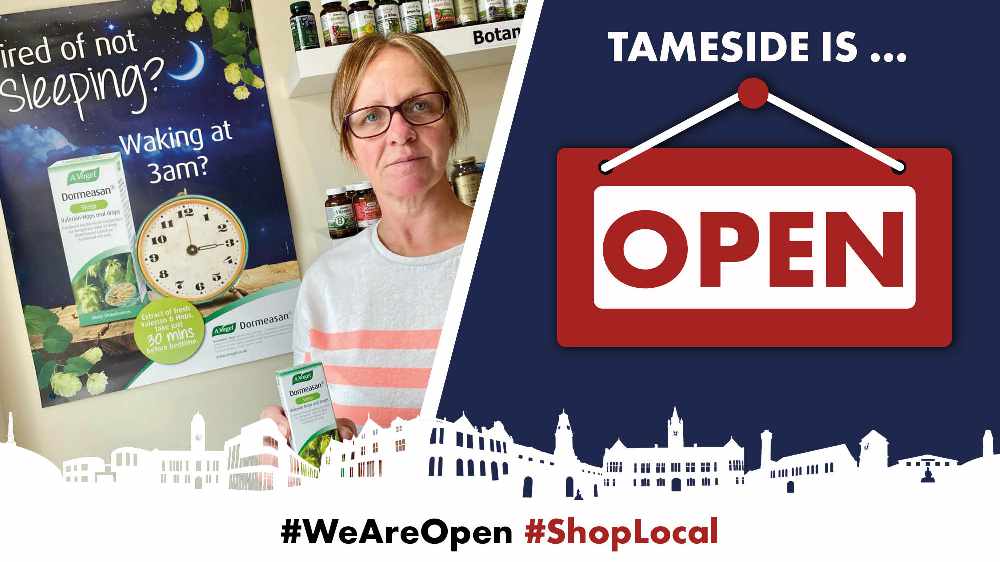 Hannah Griffiths, who owns Hannah's Pure Supplements in Stalybridge, has a simple message for local people who are still in two minds about heading out to go shopping.
She reopened her health shop - which sells vitamins, minerals, wholefoods and health and beauty products - in Armentieres Square at the start of the month.
But by her own admission, there hasn't been a great turnout of customers coming through the door so far.
Hannah (pictured) has stressed to anyone worried about shopping that it's safe to do so and is urging people to support local businesses in the town.
She told us when we paid a visit on Tuesday: "We've been open for three weeks now. We closed at the start of lockdown because there was nobody in the town then, but we decided to reopen three weeks ago as some other businesses had started to return.
"Unfortunately, business has been slow since, as I think people are still worried to come in, but we've got all the safety measures in place.
"We've still been running online and thankfully we've seen an increase in sales there.
"Come out and see us! Be careful and keep to the social distancing but if everyone takes precautions then we can all keep safe."
Here at Quest Media Network, we have launched a #WeAreOpen campaign to support local businesses and traders as they re-open their doors. Find out more and read more stories like this one at https://www.questmedianetwork.co.uk/news/business/.