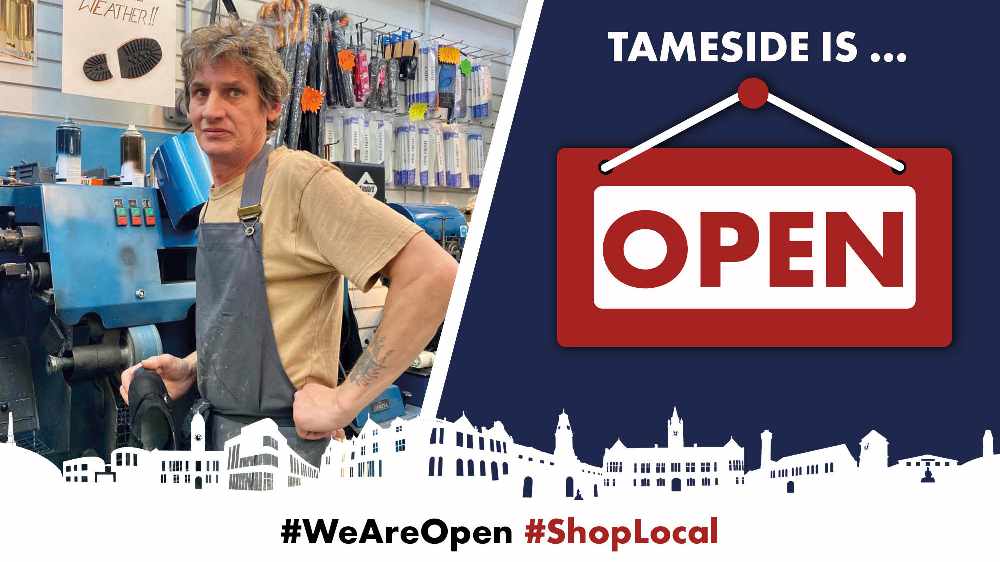 A cobblers says it's good to be back at Ashton Indoor Market after re-opening for the first time since lockdown today (Monday).
Craven's Shoe Repairs - which repairs shoes and cuts keys - has opened up its shutters for the first time in three months after a difficult period.
Kevin Heaton (pictured) said: "I've reopened for the first time since lockdown today. It's definitely quieter as they're not letting as many people in but it's good to be back.
"I've been working part time at Bargain Booze just to feed the family so it has been difficult. It's a good job the weather has been good!
"It's too early to tell how it's going to go. You can tell people want to come back but this has never done before so nobody knows. I'm just going to have to get used to doing eight hours a day again!"
Here at Quest Media Network, we have launched a #WeAreOpen campaign to support local businesses and traders as they re-open their doors. Find out more and read more stories like this one at https://www.questmedianetwork.co.uk/news/business/.