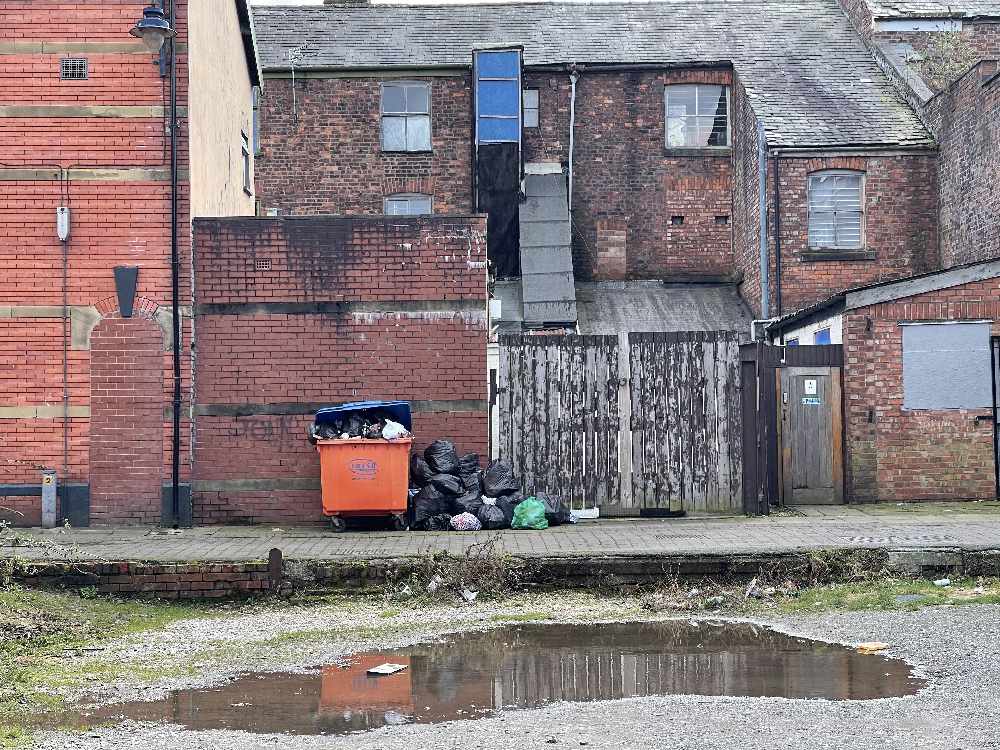 Business owners and members of Ashton Town Team have issued a rallying call to Tameside Council to clean up the town centre before non-essential shops reopen after lockdown.
Prime Minister Boris Johnson revealed that non-essential retailers could provisionally reopen from April 12, a welcome relief for businesses that have struggled through the pandemic.
But first they are calling on the council to clear rubbish from the streets and sweep the pavements to tempt shoppers back into the town.
The Town Team says that Ashton is unique in that it has many independent retailers offering products and services that can not be found elsewhere.
They also hope that with people still nervous about shopping in busy crowds, they'll stay local and spend money in Ashton instead.
However, they say that the dirty appearance of the streets around the shops could keep shoppers away.
We toured the centre of Ashton with business owners on Monday morning and found rubbish bags piled up and litter in the back streets.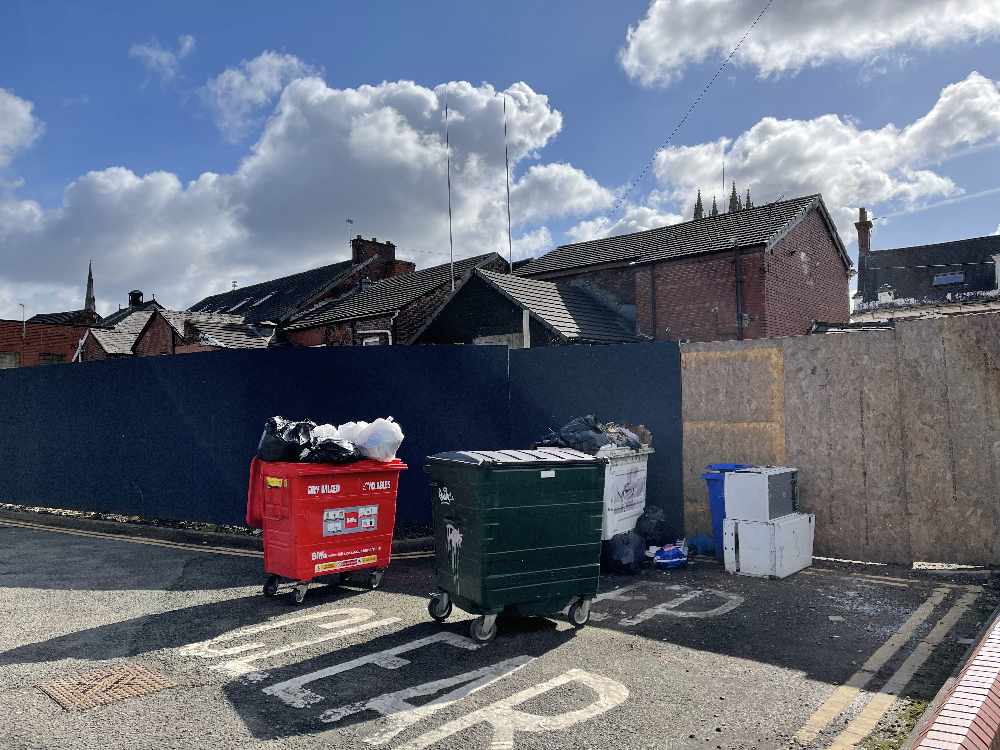 CLEAN-UP: Overflowing bins and rubbish bags littering the streets.
'I look around the town centre and it's just not inviting'
"I'm at my wits end," explained Spencer Grady, owner of Grade A Jewellery just off Stamford Street and a member of Ashton Town Team.
He's traded out of the same shop for years and says he has seen first- hand the decline of the town from a once bustling shopping centre.
"I look around the town centre and it's just not inviting," he says.
"I sit on the Town Team and we have been banging our heads against a wall with the council, to get some regular refuse cleansing in place around the town centre."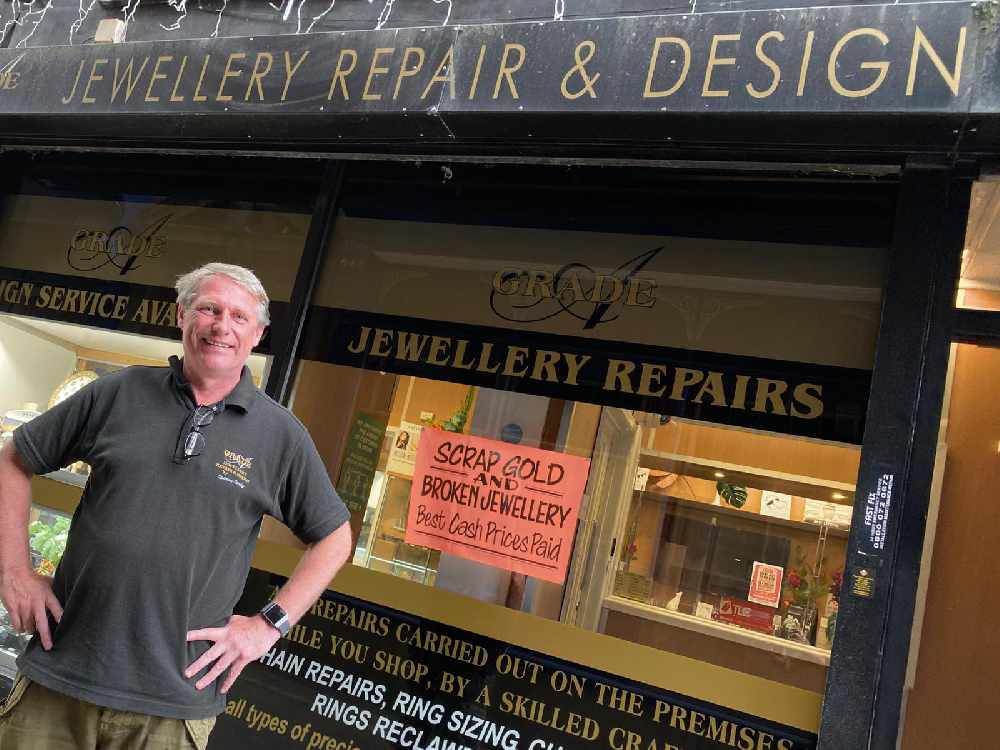 Spencer Grady
Spencer says that the Town Team has been asking the council for regular cleansing for the past two years, but claim they have had very little feedback.
"We need a rota, just basic cleansing, twice a week - the Friday before the weekend and the Monday for the big stuff.
"If you do it regularly twice a week you wouldn't have to do that much because it would all be gone."
Located on the other side of the town centre on Fletcher Street, is Decisions Clothing, a women's independent fashion supplier which has served the community for many years.
The owner, Val Unwin, echoes Spencer's thoughts and wants to see the entire area spruced up to attract customers back ready for the grand reopening of the high street.
"I think the council is missing a trick here if they don't use this opportunity," she said.
"In Ashton we're not going to suffer massively because we haven't got lots of big stores that are closing, but what we have got are lots of small, independent businesses.
"A lot of them support families and provide jobs for other people. All that money goes back into our local economy.
"They need to get on and show some support for the town. Clean it up like Spencer said.
"We've had millions given out in government grants - we weren't given all that money to see us close down."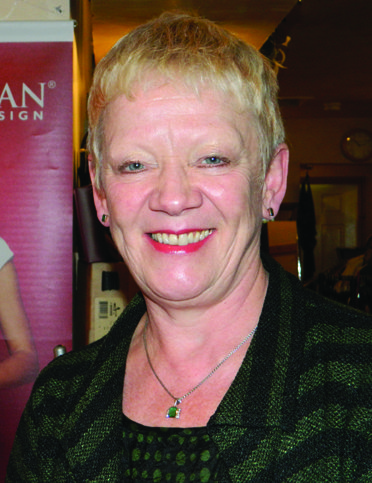 Val Unwin
Val explained that the last lockdown has been tough for her business, but says she remains optimistic for the future, expecting that people will want to return to some semblance of normal once they are allowed.
She says that Ashton's independent offering brings in shoppers from all over.
"The independent businesses in Ashton are a huge asset that are being ignored. The council needs to listen to us, it's time to talk and they need to engage.
"Our shops are the kind of shops that attract people from outside of Ashton, that's a big plus about the kind of shops we've got."
Parking problems
However, the Town Team says that a further problem is signage around parking in Ashton, which they say is not good enough.
They say those who don't know the area could be put off by a lack of direction.
New parking meters are going to be fitted to Ashton's parking provision in the near future, offering both a cash and card option for payment - something that the Town Team has campaigned heavily for - but they say they want the signage to be updated at the same time, preferably in time for the reopening of the shops next month.
"People ring you up and ask you where to go and park in Ashton," says Val.
"You can't tell them anything right now because there is no clear signage for them.
"What was asked for at the beginning of last year was that all the gateways into Ashton should be clearly signposted so if we are asked we can say to people you need to look for those signs that will point you towards the car park you need to get to for our shops.
"It all needs to happen at the same time as the cash and card option which is great, that's what we wanted all along."
Kevin Taylor, chair of Ashton Town Team, says that they have had constructive discussions with the council, but have been hampered in their implication by Covid.
He explained: "We had meetings with Communications and it was all very constructive and initially we had some banners that were put up in the town centre.
"They were quite useful for the time that we needed them, but the plan was that we wanted this new signage at the car parks, at the entrance to the towns.
"With the pandemic and Covid we thought the plans would mature last year, but we were hoping, from the perspective of the Town Team, that when the new car parking machines are installed it will also include the new signage at the same time.
"It's important from the Town Team perspective that when we do get the new machines on board that everything else is in place at the same time.
"We work very closely with the communications department and they met with Spencer and Cheryl from Dizzi Gothic and did a walk around the town and identified key areas where signage was important and that engagement was very useful.
"We're coming up to re-opening time so we hope that this is taken on board and working with the director, Ian Saxon, and the council that the car park machines go in, the new signs go up, the town centre has a bit of a clean-up and hopefully there'll be support for our businesses once again."
The Reporter has contacted the council for a response to the Town Team's questions concerning cleaning up the town and parking signage in readiness for the end to lockdown.
Read more from the Tameside Reporter
Click here for more of the latest news
Click here to read the latest edition of the paper online
Click here to find out where you can pick up a copy of the paper