Tameside councillor Oliver Ryan, Executive Member for Finance and Economic Growth, has continued his tour of local businesses across Tameside's towns to see how local businesses are faring as lockdown eases. This last week, he has been in Droylsden and Denton.
LOCKDOWN DELAYS RETIREMENT
He found out that lockdown has put life on hold for many in different ways - but not least for David and Jennifer Carroll - who haven't even been able to retire.
The couple, both in their 70s, have owned and run J D Carroll Jewellers on Droylsden Precinct for almost 30 years.
They were due to retire in April this year, but with the pandemic meaning everything has had to wait, they find themselves literally still in business.
They are now holding a massive half price sale and say they 'haven't stopped' since opening as they now plan for a slightly belated retirement.
"We were due to retire earlier on but the lockdown stopped us," explained Jennifer.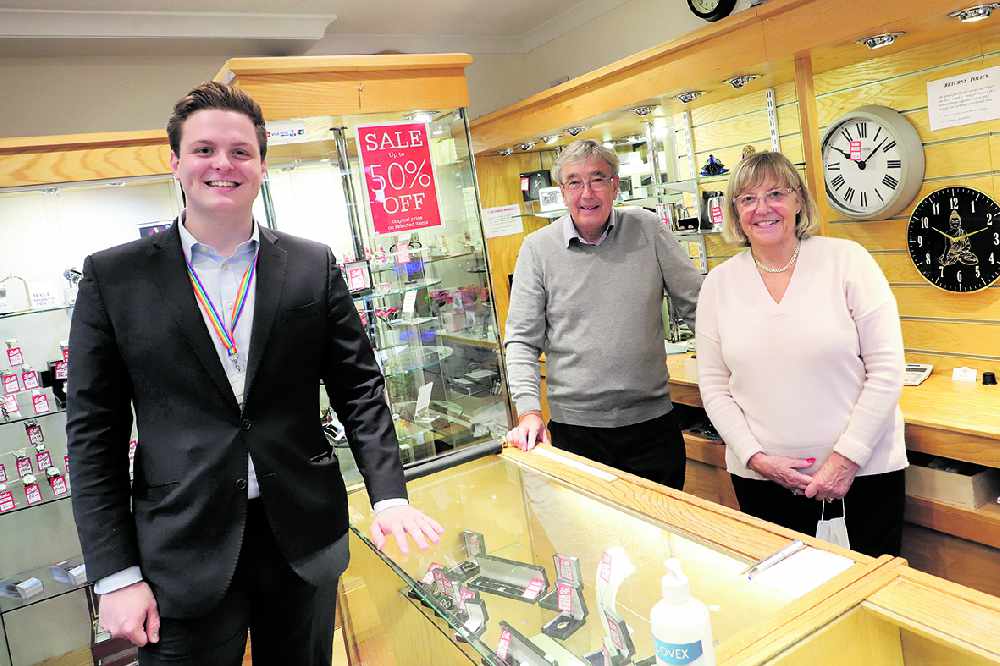 "We are very grateful and thankful to all our customers and have had a wonderful time with them - we have fantastic customers and so now we are just trying to repay them all by letting them have some bargains for Christmas."
Since opening again Jennifer said business had been 'phenomenal'.
"It has been like Christmas Eve," said the couple as their half price sale has brought in plenty of custom.
"We have not stopped, but customers have been really kind and lovely to us.
"We've had cards and chocolates too from everyone who say how much they will miss us which has been really nice," added Jennifer.
They were grateful to the government's furlough and grant scheme which has allowed the business, which employs a number of staff, to survive the pandemic and see Jennifer and David through - at long last - to a much deserved retirement.
APPOINTMENTS ONLY
Louise & Samantha Beauty Studios on Market Street in Droylsden reopened on July 4 and has been really busy ever since.
The bigger premises has only opened up after lockdown, but is looking forward to the rest of the beautician industry getting up and running completely.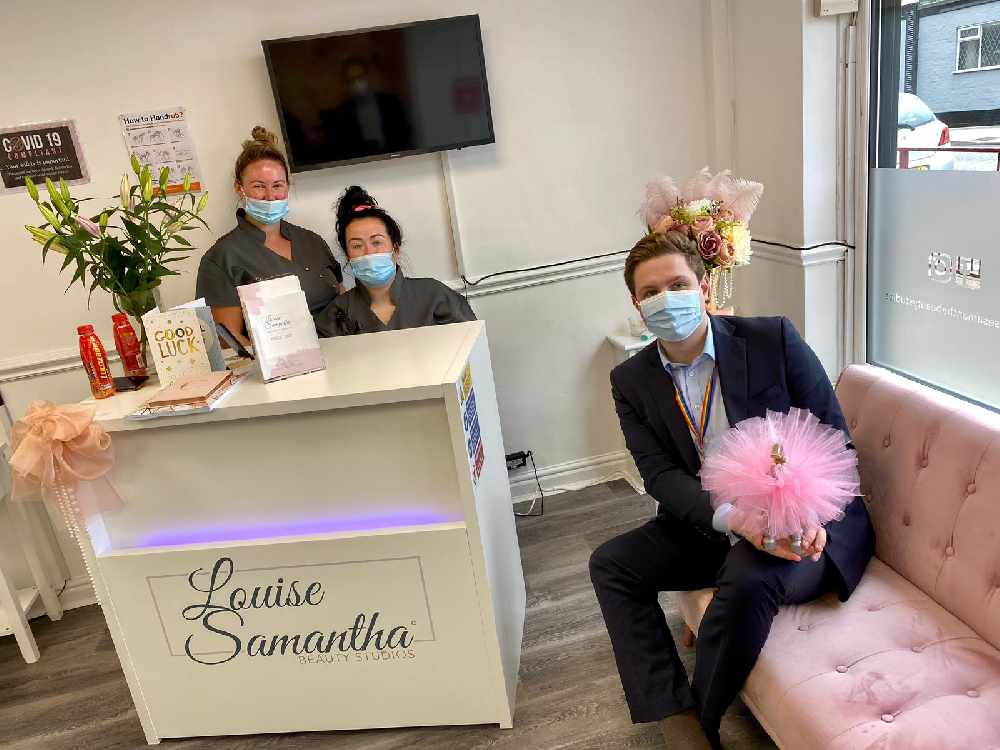 Like many beauticians, there is a feeling of much frustration that the government has failed to understand the industry and the care it takes with its clientele. "Beauty is very safe and clinical," stresses the business.
They are taking appointments only at the present time - so telephone to get in touch - and follow on Facebook and Instagram.
ONLINE SUCCESS
Project Scent, on Market Street in Droylsden, hand makes all of its products from bath bombs, burners, wax melts, room sprays, soaps and much more - offering more than 100 fragrances.
During lockdown the business was able to continue trading online and has offered local delivery too. Grant help has assisted the business with products to continue making items, buy products and restock.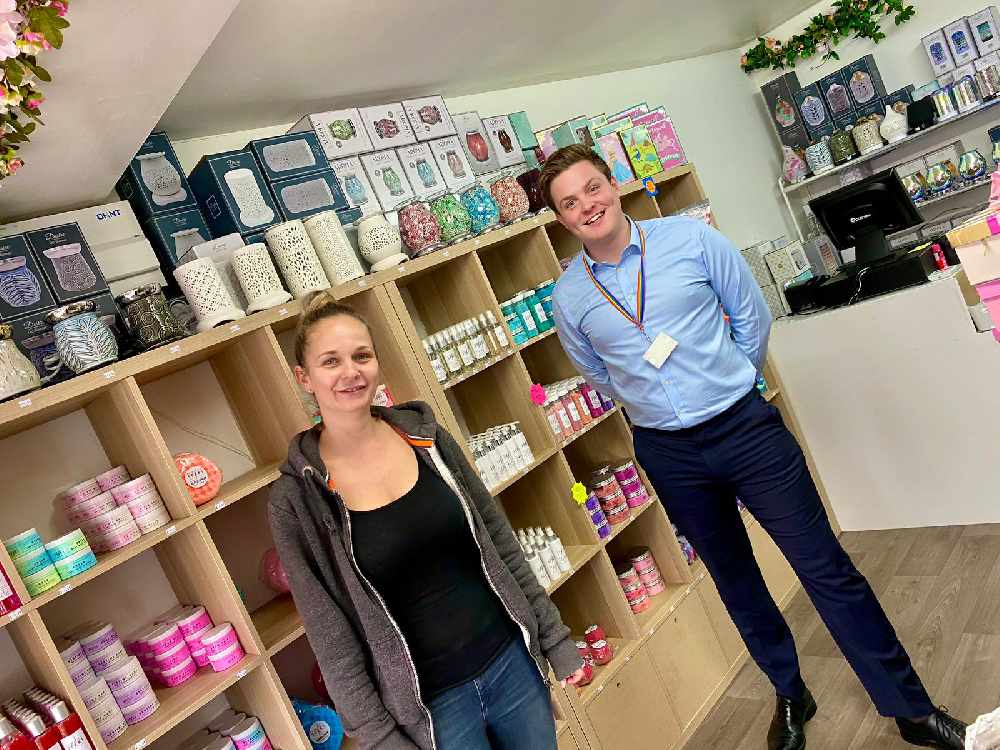 RAISE A GLASS
Ken Marsden, manager at Crown Point Tavern in Denton reopened again and is enjoying a steady trade once more after months in lockdown.
The Tavern is abiding strictly by all the Covid safety rules, ensuring social distancing and also taking customers names and contact numbers for the NHS track and trace.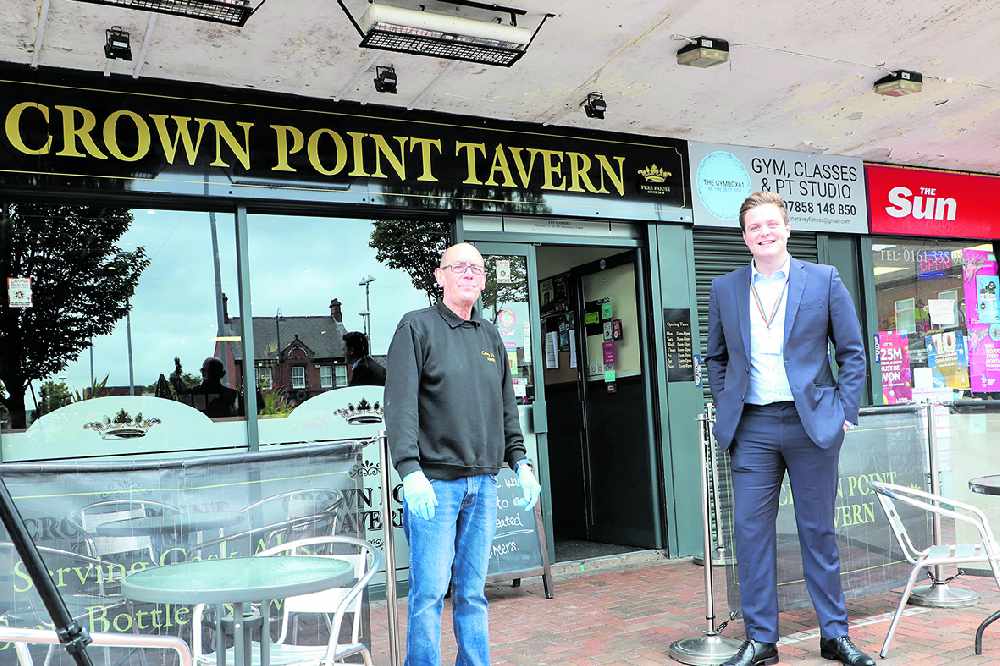 The Tavern offers a waitress service and has tables outside, allowing for social distancing.
"Hopefully people will get confident and come out and as long as they adhere to the rules everything will be good.
"We are only allowing in the numbers that we can get in and have been working with the council taking advice on the rules," added Ken.
IMPROVEMENT PLANS
The Silly Country Bar and Bottle Shop is located in the precinct in Droylsden, offering a wide selection of beers, cask ales, gins, wines, plus soft drinks for kids.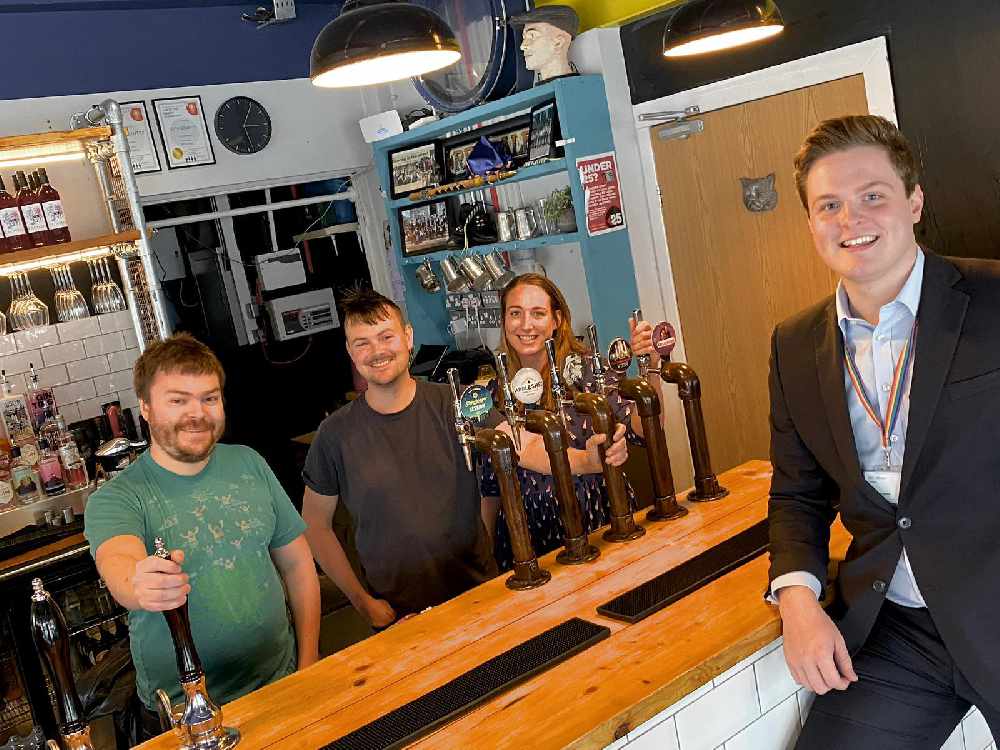 The business prides itself on offering a wide variety of drinks to cater for all tastes. The business is pressing ahead with improvements now it has reopened - with new doors and windows going in, plus a lick of paint to smarten the premises ready for post lockdown trade.
FEELING CHARITABLE
The Barnado's charity shop on Stockport Road in Denton has reopened its doors for the first time since lockdown and is busy up and trading again. Promising something for everyone, from clothing to toys and bric-a-brac, the Barnado's team is looking forward to welcoming more customers as time goes on, but is keen for everyone to know they are open again.
ESSENTIAL SERVICE
Raw Shack, Market Street, Droylsden, provide dog food and natural treats and supplements for pets - specialising in raw diets for animals.
Providing food for animals meant Raw Shack was an essential business and therefore did not have to close during the lockdown, remaining open throughout. Business has been reportedly booming with more customers than ever discovering the benefits a raw diet can offer their pets.
DELIGHT TO BE BACK
Denton Delights is an ice cream and coffee shop in the town square in Denton.
The business offers a wide range of ice creams and milk shakes, smoothies, cakes and hot desserts too. The shop itself has only been open around eight months and is looking forward to trading again after lockdown.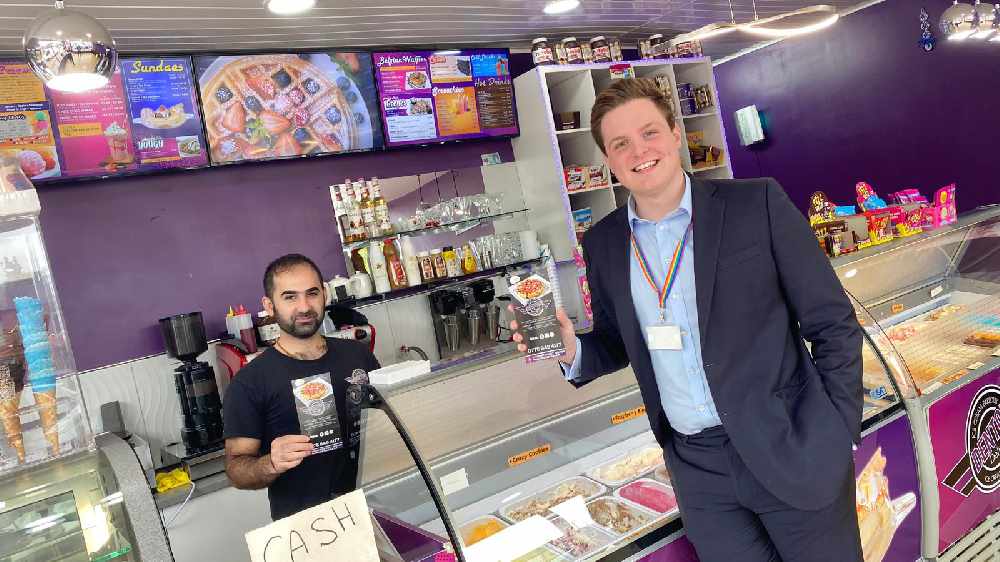 LADIES ONLY
Maxine Naylor at Flair & The Beauty Box at Crown Point is a ladies-only salon that has been operating for 38 years.
The business has a regular clientele who support Flair, offering a homely, welcoming, relaxing experience.
"It's been great to get back and the ladies love coming here," said Maxine.
"We've been really, really busy, we're booked up already for the next few weeks."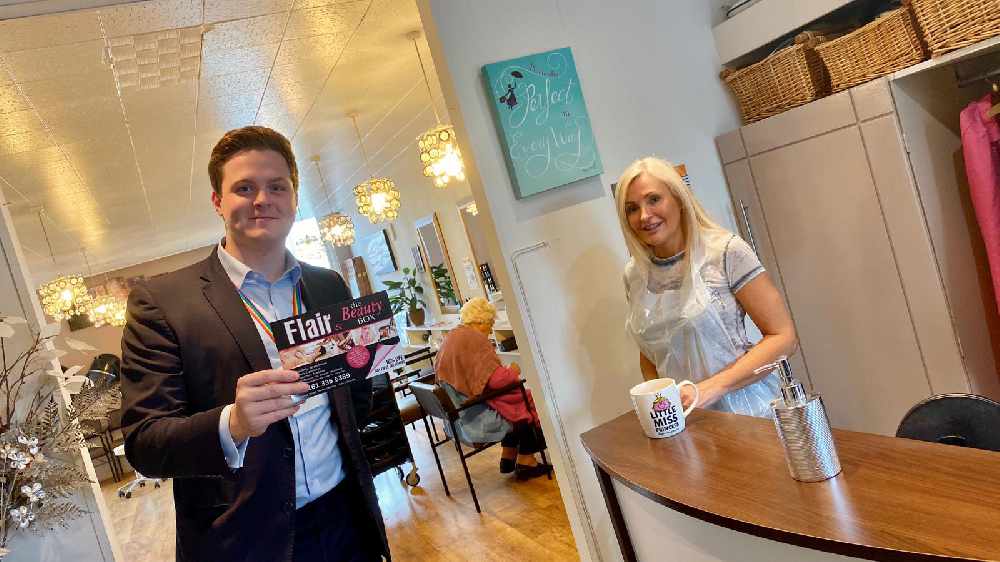 Maxine said government support was key and the grant for small businesses really important.
"We've been shut for four months without any money so that is a long time," added Maxine.
PLEASE JOIN THE QUEUE
Seasons Bakery in Denton, on Stockport Road, has been busy cooking and serving during and after lockdown.
Offering everything from award-winning sourdoughs, a wide assortment of breads and tray bakes, fresh cakes daily created in the bakery at the rear of the shop plus a wide selection of sandwiches, it is hardly surprising that Seasons Bakery has built a loyal clientele and that there is often a long queue at the door.