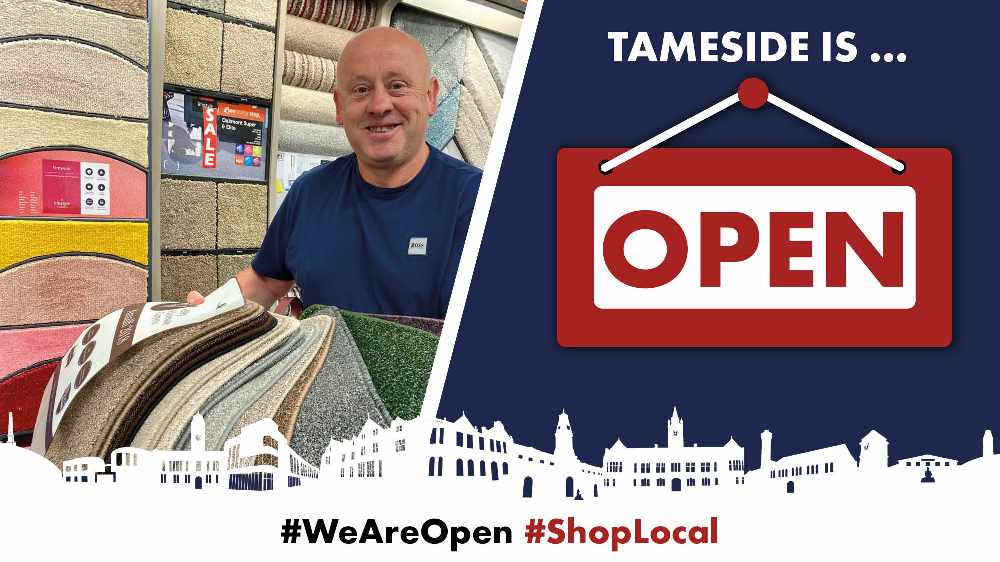 Twins Firwood Carpets Ltd in Stalybridge had been inundated with so many messages from customers that it had to open its shop again. 
The shop at the top of Melbourne Street specialises in all types of flooring including carpets, laminates and vinyls.
When we popped in on Tuesday, Neil Allen (pictured) told us: "We've been open for just over a week and business has been absolutely mad. June and July are normally the quietest months but out figures are the same as we'd normally do at Christmas, which is our busiest time.
"I think it's because people aren't going away this year so they're spending money on their home. We've been getting a lot of messages on social media throughout lockdown. It was getting so busy we had to reopen.
"This week, it's good to see the high street reopen again. We've noticed a few more people about so hopefully that grows."
Here at Quest Media Network, we have launched a #WeAreOpen campaign to support local businesses and traders as they re-open their doors. Find out more and read more stories like this one at https://www.questmedianetwork.co.uk/news/business/.