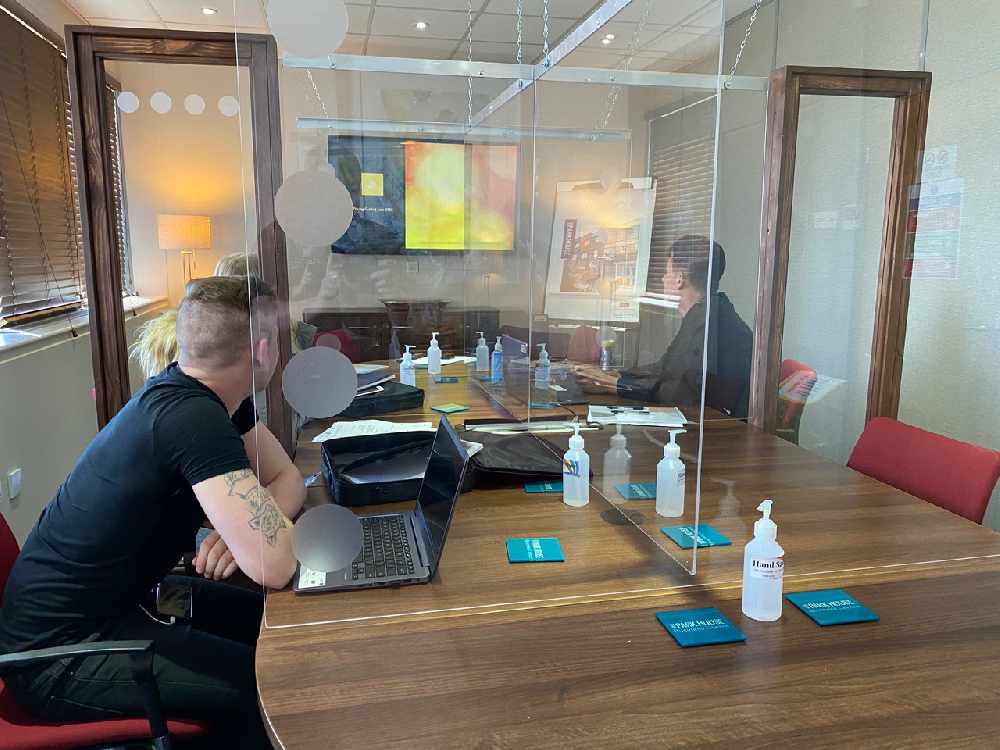 It's business as usual at Hyde Park House Business Centre in Newton, which has remained open during the coronavirus lockdown.
Stringent safety procedures were put in place by the management team at the serviced office complex during the weeks leading up to and following the lockdown imposed on 23 March.
Hyde Park House has adapted its services for businesses from across the region, as many companies look for premises that work better for them post-lockdown.
There are currently 60 businesses based at Hyde Park House and many companies have continued to work as normal at the premises throughout the Covid-19 crisis, thanks to the new health and safety protocol in place.
As well as hand sanitising stations at entrances and throughout the building, Personal Protection Screens in the reception and visitor areas, Hyde Park House's three meeting rooms have now also all been fitted with Personal Protection Screens (PPS), which will remain in place for the foreseeable future.
These screens are also available and fitted for tenants who have smaller offices and struggle to maintain the required social distancing requirements. The custom-made Personal Protection Screens allow companies to carry on their business in a safe and comfortable environment.
All communal areas within the building are cleaned regularly throughout each day, with staff wearing PPE, and each office has been given clinical waste bins to safely dispose of gloves, tissues, wipes and other items, which will be emptied regularly.
Timed shared kitchen lunchtime usage during the peak time with a one-in-one-out policy that has also been introduced across the three floors so that tenants can safely prepare food and refreshments. The same protocol has been put in place for the toilets, for which there's a one in one out rule.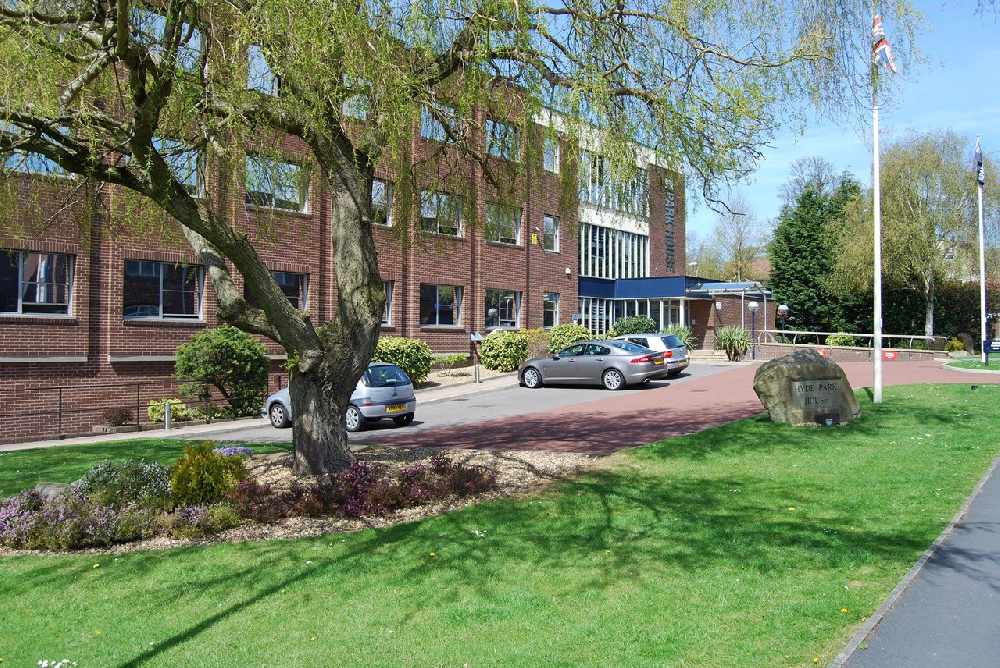 Hyde Park House Business Centre in Newton
Vicky Wardle, General Manager at Hyde Park House Business Centre, commented: "As the COVID-19 situation escalated throughout January and February, we wanted to ensure that our tenants could remain operational during testing times.
"As well as new safety protocol at Hyde Park House, we are also helping tenants old and new access a new way of working whether that be downsizing, moving away from the busy City Centre or even working virtually.
"However, businesses navigate this new normal, our tenants can be assured that their safety is at the forefront of our minds at all times and we look forward to helping them thrive throughout the remainder of 2020 and beyond."
Exceltel Limited is one tenant who has continued to work out of Hyde Park House during lockdown.
David Whitworth-McGregor, Managing Director, said: "When the pandemic first started to impact the UK I was extremely worried as I have a number of autoimmune disease which make me high risk. I therefore decided to isolate at home for a period of time to ensure that myself and staff stayed safe.
"On seeing the updates issued by Hyde Park House and the new procedures in place, I felt safe to return to work ahead of schedule and made use of the Personal Protection Screens in our offices.
"As an employer it is incredibly important that our staff are safe and protected and feel confident that coming back in to work is being taken extremely serious.
"There is no doubt that what Hyde Park House has put in to practice so quickly is ahead of a lot of other office spaces and the whole team at Exeltel are extremely grateful for this."
In addition to safety procedures in place for businesses ready to return to full capacity, Hyde Park House offer virtual office support for existing and new clients. Meeting rooms with fully fitted PPS are also available to external businesses wanting to meet with clients and colleagues with full health and safety procedures in place. Visit www.hydeparkhouse.co.uk for full COVID-19 office safety updates.
Main image:
Personal Protection Screens (PPS) have been fitted in meeting rooms.