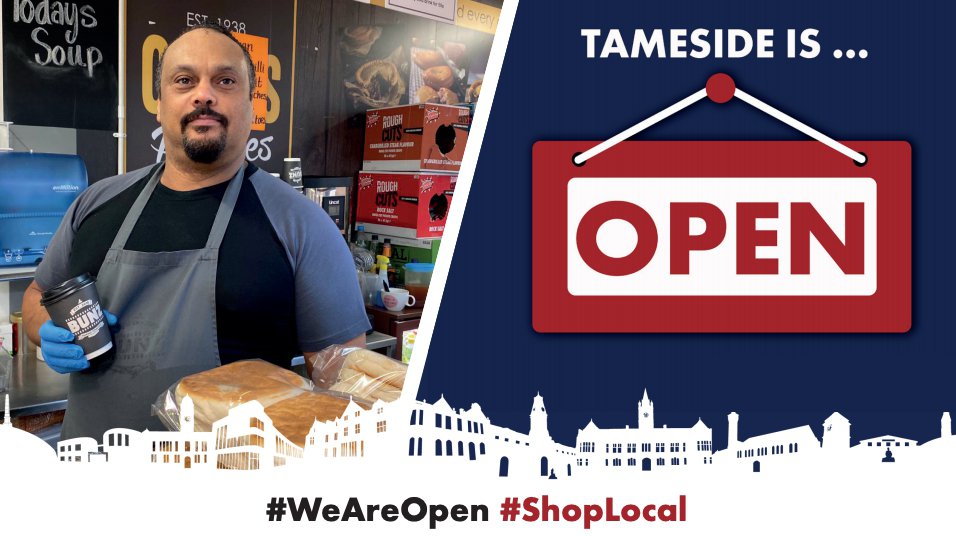 Like many traders, the coronavirus outbreak has meant a difficult period for Bunz bakers in Ashton Market Hall, but they hope things will start to pick up now as the local economy looks to kickstart again. 
The stall, ran by Graham Harwood, sells a selection of fresh cakes, bread, pies, soups and sandwiches among other things.
It has remained open during the lockdown period but it hasn't been easy.
Graham (pictured) tells us: "We have been open during lockdown but it's been a difficult period. We've been very careful with social distancing and other health and safety measures.
"We've seen lots of new customers who've maybe been furloughed but lost some regular customers who haven't been able to get out, so it's been tough.
"I hope things steadily build throughout the days and weeks. This is going to be a long term thing that we need to fight though. Our rent has not stopped so we've got to carry on.
"We have a few local suppliers that rely on us so there's a big knock-on effect to the local economy. It's been tough for them too.
"We've got a lot of customers so we're confident we'll get through. We've been told we've got the best Manchester tarts in the North West so come on down and try them!"
Here at Quest Media Network, we have launched a #WeAreOpen campaign to support local businesses and traders as they re-open their doors. Find out more and read more stories like this one at https://www.questmedianetwork.co.uk/news/business/.