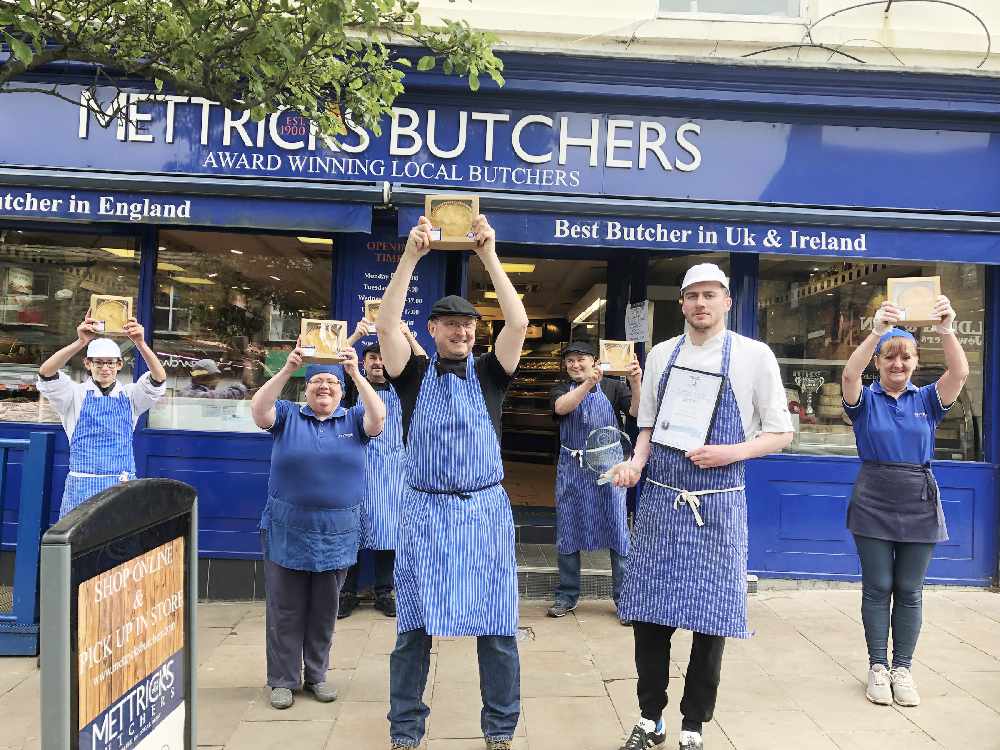 Mettrick's Butchers on High Street West in Glossop is continuing to provide local people with locally sourced meat.
We just want to say a massive thank you to all our customers old and new that have shopped with us over the last few months. It's been a little hectic for all of us and we have received so much lovely feedback, it really is appreciated.
We want to remind you we are still open Monday to Saturday and still offering free local delivery when you spend £25. You can give us a call or shop online.
We have lots of great offers in store; meat boxes, three for £10, bulk buys on chicken fillets, sausages and mince, Friday Steak Night – Rump, Rib Eye, Sirloin and Fillet £6 each, and much more.
From pies and cakes to sausages and steaks, we're here for all occasions.
We know a lot of pubs and restaurants that we serve have struggled during this period so we wanted to give a bit of a shout-out to some that are back open, stocked up and welcoming customers back with open arms.
Good luck to: The Oakwood, Hyssop, Cask & Kitchen, Victoria Lounge, Packhorse New Mills, Packhorse Hayfield, Glossop Garden Centre, Tigellae and The Queens to name a few.