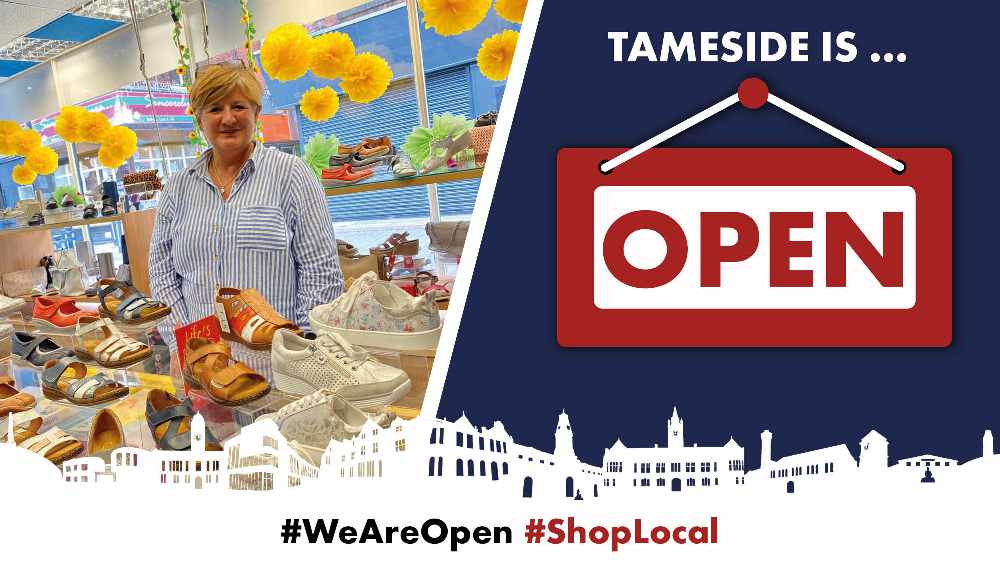 New Shu in Ashton town centre has been desperate to re-open and has finally been able to do so.
The shop on Market Street, which sells a range of ladies shoes and handbags, celebrated its first birthday back in March before it had to close due to lockdown.
Debbie Turner (pictured), who runs the shop, told us: "I've been dying to get open for business again so I'm very happy to be back.
"It's feels bit weird with the new measures and I'm a bit scared but everything's been going well.
"A few people have come into say hello and buy some shoes so I'm pleased."
The shop is stocked up ready for summer and for more updates check out their Facebook page here.
Here at Quest Media Network, we have launched a #WeAreOpen campaign to support local businesses and traders as they re-open their doors. Find out more and read more stories like this one at https://www.questmedianetwork.co.uk/news/business/.