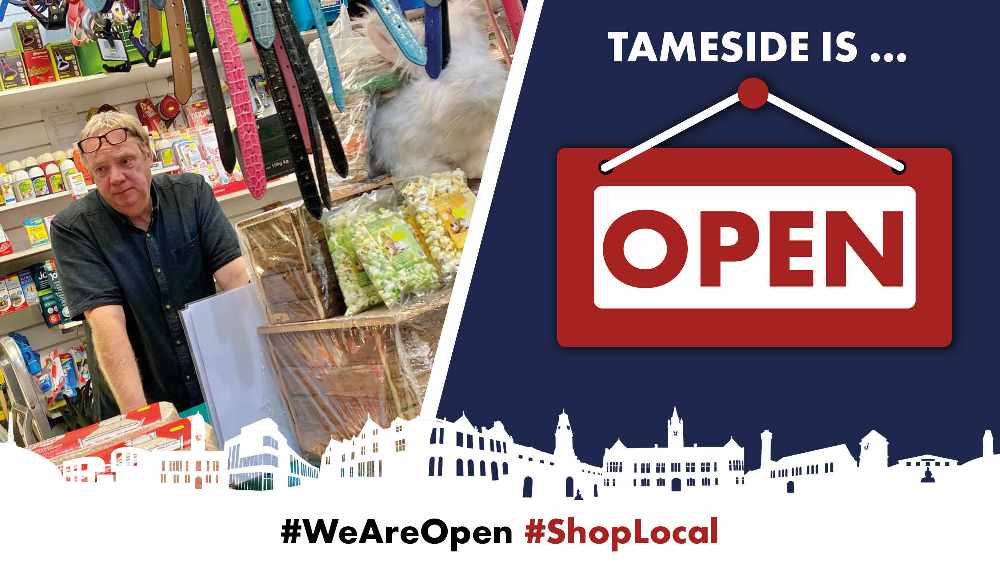 The owner of a pet stall is thrilled to see "vibrancy and optimism" again in Ashton Indoor Market and has praised the support small businesses have received during the coronavirus pandemic.
Mike Whitworth (pictured) is from Paws and Claws, a family-run stall in the market which caters for the needs of a variety of pets and offers a local delivery service.
It has remained open during the lockdown and Mike has been appreciative of the support that Paws and Claws has received from the government and local authorities.
"I've been open through lockdown as we're classed as an essential service," he told us when we paid him a visit on Monday.
"It's really good to see the market open again. There is a real sense of vibrancy and optimism.
"When lockdown started 12 weeks ago, business really dipped but it's gradually grown back. The government support for small businesses like this has been fantastic.
"The market authorities have worked hard to make it a safe place to shop and been they've been very supportive to businesses.
"Within the first ten days, it was apparent the local community could count on the market for their essential goods."
Visit their Facebook page by clicking here for more info on Paws and Claws.
Here at Quest Media Network, we have launched a #WeAreOpen campaign to support local businesses and traders as they re-open their doors. Find out more and read more stories like this one at https://www.questmedianetwork.co.uk/news/business/.