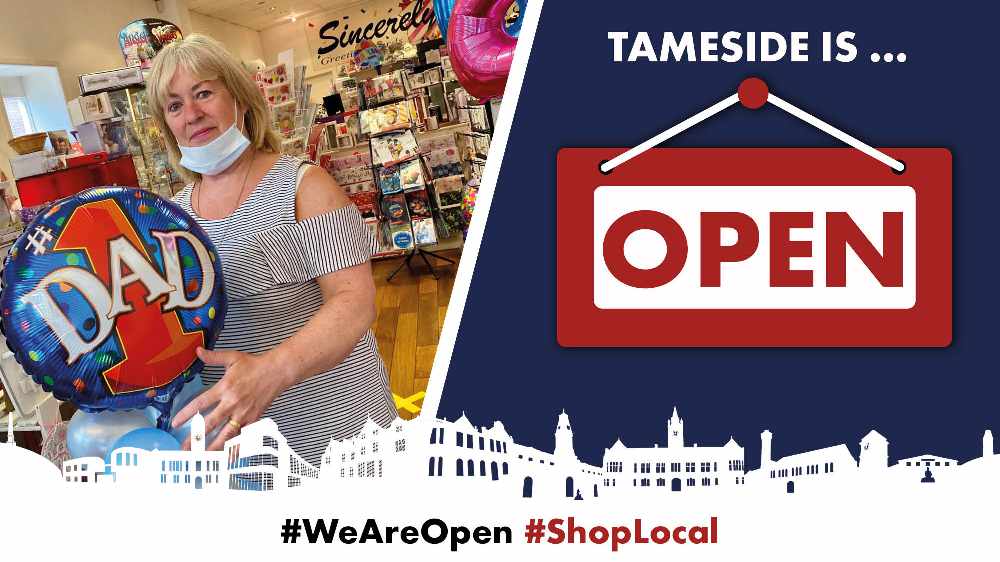 Sincerely Yours in Ashton town centre is back in business, selling cards and balloons to make sure the people of Tameside are well prepared for celebrations and anniversaries.
Julie Kelly, who owns the shop on Market Street, is especially delighted to return to work as she hasn't been able to work for five months.
And with Father's Day coming up this weekend, she has already been very busy!
Julie (pictured) told us: "Monday was the first day the shop has been open and it's lovely to be back.
"We've actually been quite busy and had a lot of people ring up. It's so nice to see our regular customers again.
"Lockdown has been especially strange to me. I had to go into Christie's in January, so I've actually been off work since January! So it's extra special to finally be able to come back."
For more updates from Sincerely Yours, visit their Facebook page here.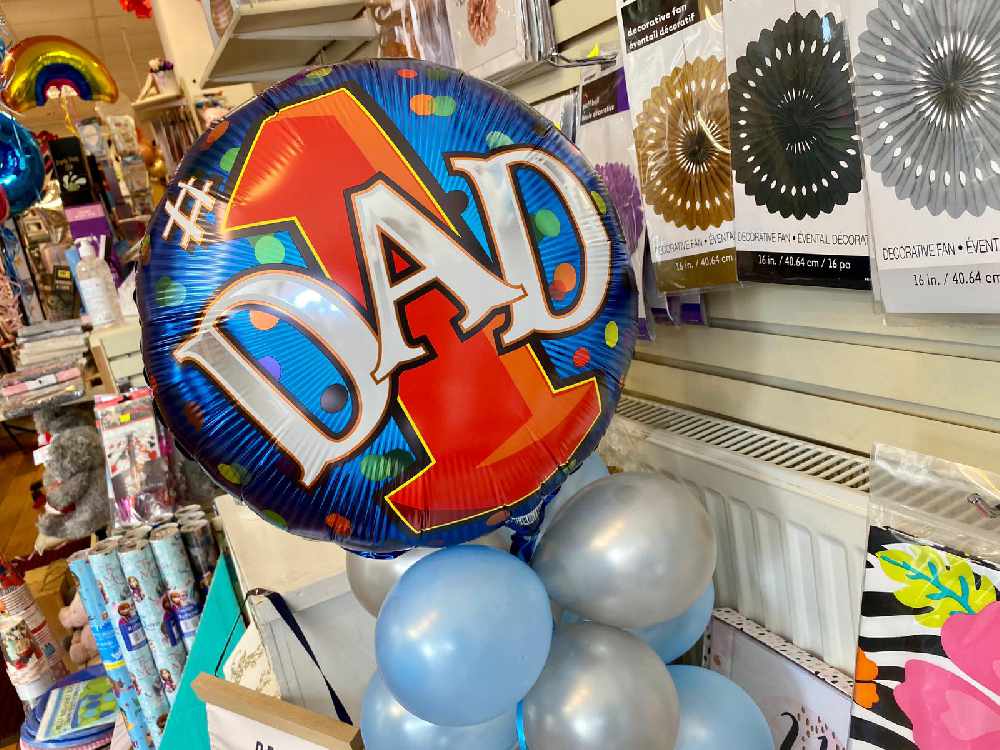 A Father's Day balloon in the shop, among other products that Julie sells
Here at Quest Media Network, we have launched a #WeAreOpen campaign to support local businesses and traders as they re-open their doors. Find out more and read more stories like this one at https://www.questmedianetwork.co.uk/news/business/.