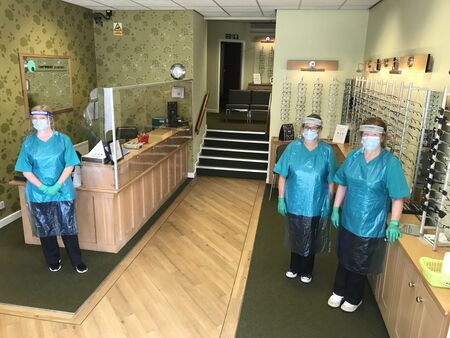 A family-run practice in Denton, Cartwright Optometrists has been open on Manchester Road since 1961.  
Helen Cartwright, who joined the practice in 1993 after leaving Bradford University, now looks after the eyes of patients who remember her as a little girl and takes pleasure in seeing patients grow up and bring their own children to be tested!
During lockdown, she offered an emergency service for her patients whilst also working extremely hard to get all the safety measures in place for their return to the practice.
The practice is open Monday to Friday from 9am to 1pm and then 2pm to 5pm, closing at lunchtime for a deep clean.
Although they are seeing fewer patients per day, Helen and her fantastic team of Nicola, Allison and Diane are always ready to greet old and new patients into the practice, and are working very hard to keep everybody safe and well in these challenging times.