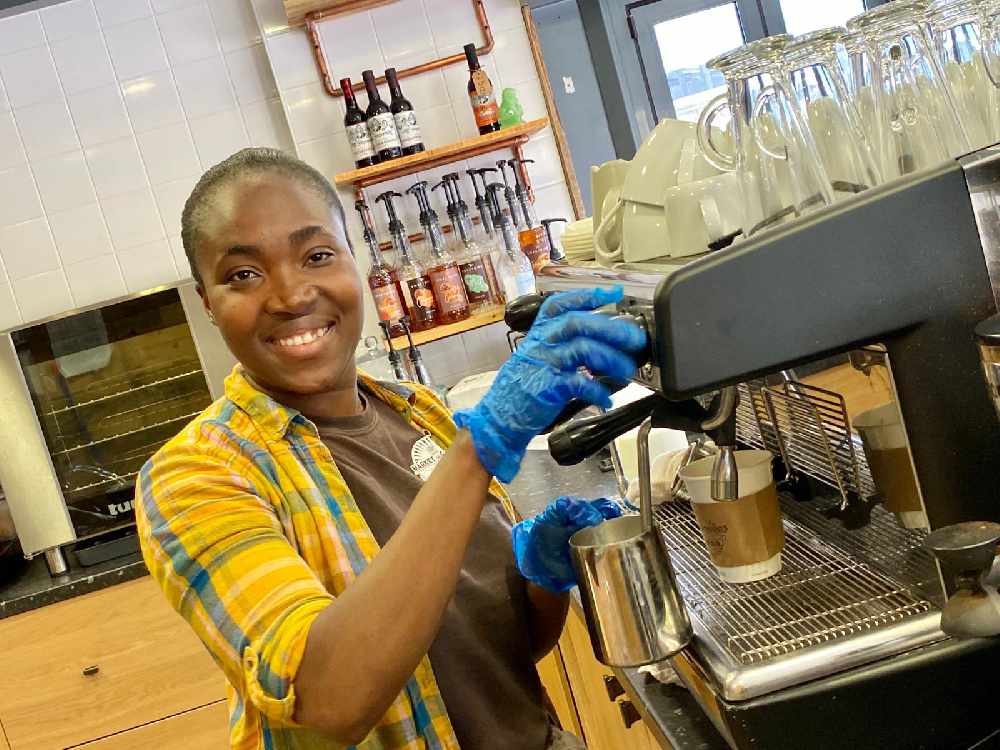 Ashton's outdoor market welcomed back stallholders and shoppers on Tuesday for the first time since lockdown began three months ago. 
On a pleasant sunny day, there was a hive of activity again throughout the day in the heart of the town centre.
With strict social distancing and hygiene measures in place, people were able to browse and pick up essential and non-essential goods again, whilst supporting the independent traders who had been patiently waiting to return for some time.
The phased reopening of the outdoor market had to be put back a week due to concerns that the R rate throughout the North West had risen and the risks it would pose to wider public health.
Ashton Outdoor Market is initially open on Tuesdays (Mixed) and Fridays & Saturdays (General Retail) from 9am to 4pm. The opening times and days will be reviewed on a weekly basis.
Our photographer Nigel Wood went along to see how the reopening went and you can look through his images here...
Meanwhile, there was a vibrant atmosphere at Hyde's outdoor market, which also returned to trading again on Monday. Read more and see images here.