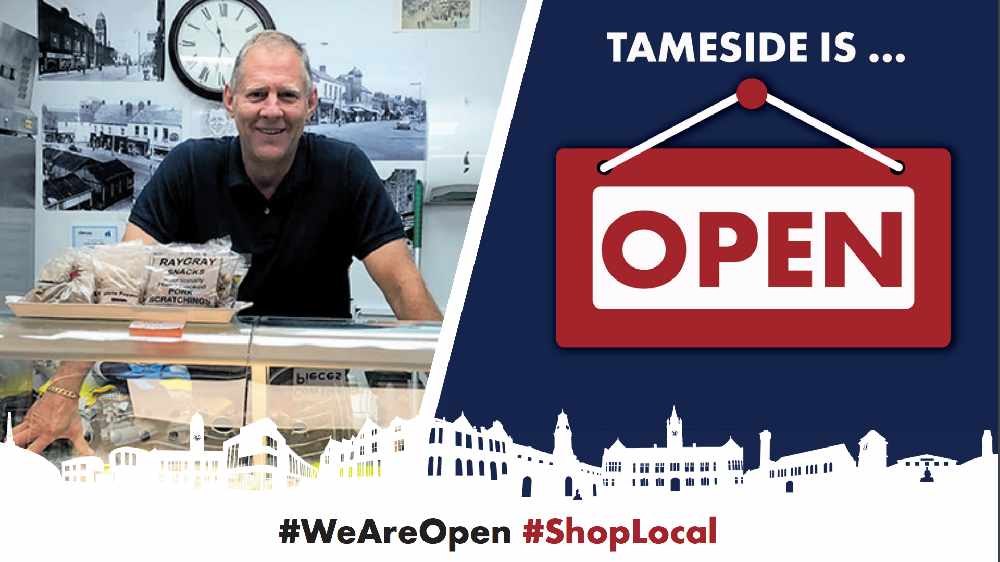 'This could be our time'
The end of lockdown could hail a new era for markets, hopes Lyndon Boot.
Lyndon is back behind his counter at the ever popular Let's Talk Tripe in Hyde's Indoor Market after nine long weeks.
Despite providing an essential service Lyndon was unable to trade when the entire market, located inside the Hyde Clarendon Shopping centre, was forced to close as a result of the pandemic just one week after lockdown.
But the indoor market reopened from Monday, June 1, for essential stall holders as part of a phased reopening to non-essential businesses on Monday, June 15.
Lyndon described his first week back as 'really busy' and said it was wonderful to be back.
"I'd really like to thank all of our loyal customers for their support," he said.
Lyndon hopes that now could be the time that markets make a resurgence, with bigger stores increasing prices and a greater awareness among residents about the importance of shopping local and supporting local businesses.
Lyndon continues to sell traditional tripe and cow heel as well as rag puddings, a range of low fat sausages and other delicacies.
Here at Quest Media Network, we have launched a #WeAreOpen campaign to support local businesses and traders as they re-open their doors. Find out more and read more stories like this one at https://www.questmedianetwork.co.uk/news/business/.