Health And Social Care - St Christopher's Trust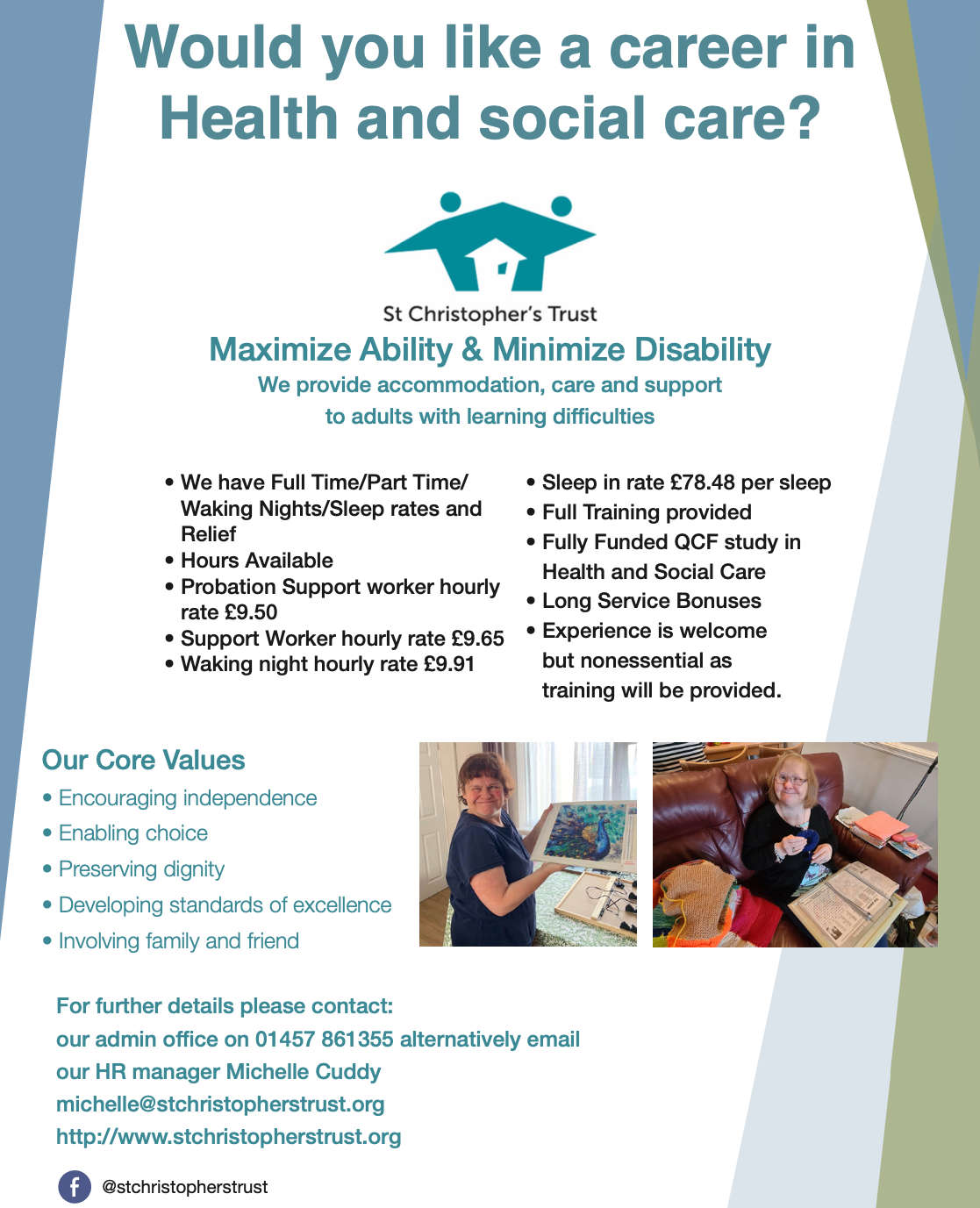 Would you like a career in health and social care?
At St Christopher's Trust we aim to 'Maximise Ability and Minimise Disability' by providing accommodation, care and support to adults with learning difficulties.
We have Full Time/Part Time/Waking Nights/Sleep Rates and Relief hours available.
Probation Support Worker: hourly rate £9.50.
Support Worker: hourly rate £9.65
Waking Nights: hourly rate £9.91
Sleep in Rate: £78.48 per sleep.
Full training is provided with a fully funded QCF study in Health and Social Care.
Long Service bonuses are available.
Experience is welcome but not essential.
Our Core Values:
Encouraging independence
Enabling choice
Preserving dignity
Developing standards of excellence
Involving family and friends
For further details please contact our admin office on 01457 861355. Alternatively, you can email our HR manager Michelle Cuddy at michelle@stchristopherstrust.org
http://www.stchristopherstrust.org/ Facebook: @stchristopherstrust