Looking for a new role in the New Year?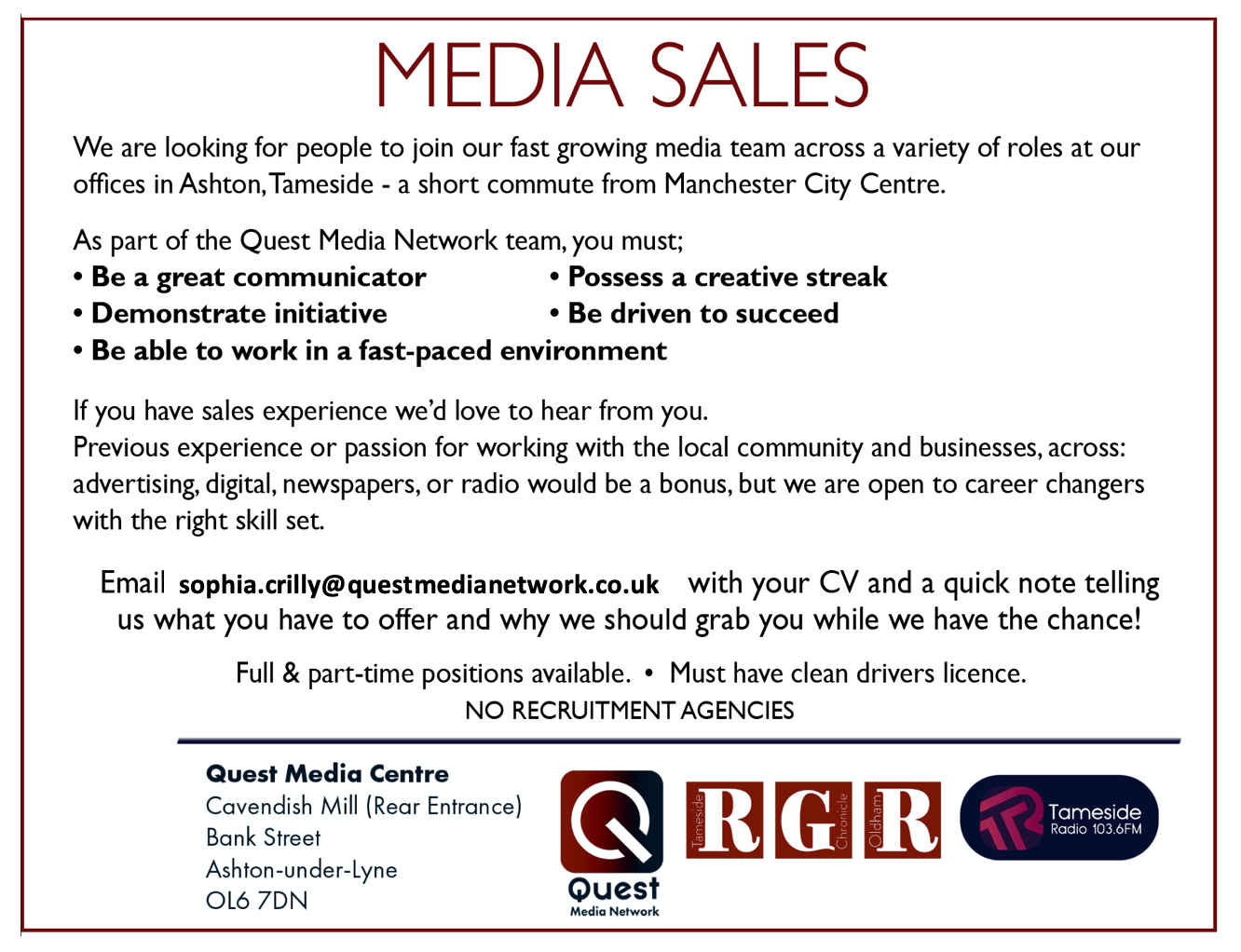 We are looking for people to join our fast growing media team across a variety of roles at our offices in Ashton, Tameside - a short commute from Manchester City Centre.
You must:
be a great communicator
possess a creative streak
demonstrate initiative
be driven to succeed
and be able to work in a fast-paced environment.
If you have sales experience we'd love to hear from you.
Previous experience or passion for working with the local community and businesses, across: advertising, digital, newspapers, or radio would be a bonus, but we are open to career changers with the right skill set.
Email sophia.crilly@insidetameside.co.uk with your CV and a quick note telling us what you have to offer and why we should grab you while we have the chance!
Full & part-time positions available. Must have a clean drivers licence.
No recruitment agencies.