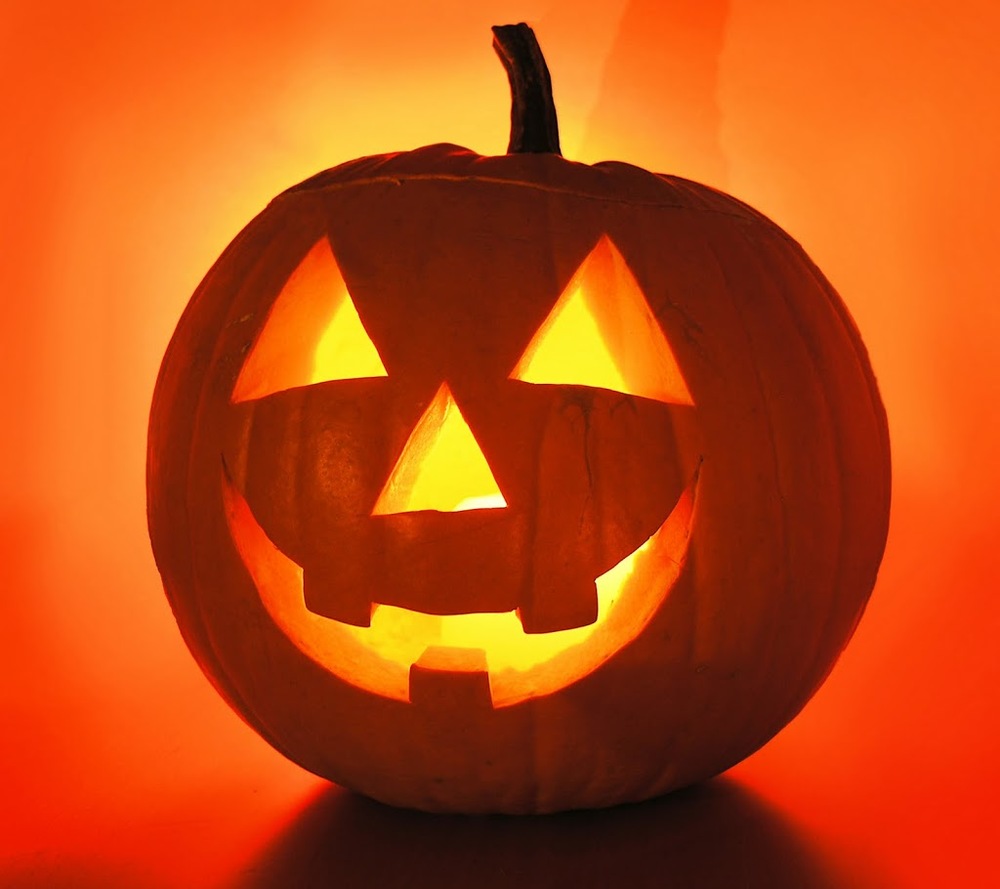 At Halloween we willingly face-dunk in buckets of icy water to bite into a bobbing apple rather than simply take one from the fruit bowl. We gorge on gingerbread, parkin and black treacle toffee, which incidentally is the only thing I can remember doing at Halloween in the 1970s.
We place intricately carved pumpkins lit up with pretty Ikea tea lights outside the front door to ward off evil spirits with a particular aversion to sculpting and the iconic Swedish furniture store. The North American cultivar drove out the humble British turnip to become the go to Jack-o-Lantern otherwise known as POTUS, symbol of a trapped soul in limbo refused admission into both St Peter's penthouse apartment and Mr Lucifer's basement bedsit.
We allow trick-or-treating gangs of frenzied under-age Marilyn Manson look-a-likes high on Haribo to roam our streets begging for sweets door-to-door. A variant in the United Trump of America is trunk-or-treating, where children are offered sweeties by total strangers from the boots of cars in parking lots. I kid you not. But I digress.
So, what the 'eck is Halloween about? Halloween or All Hallows' Eve is the start of three-days dedicated to remembering the dead. In Chinese culture, families set an extra place at the table during the 'Hungry Ghost Festival' for peckish spirits that may drop by. In Mexico, the dead party down with the living on the Day of the Dead. I remember a party like that in 1978. In a homage to the classic party games of musical chairs and pass the parcel, families in Madagascar dig up their dead, spray the bodies with perfume or wine and carry them around while having a good old singsong.
I think I'll avoid family gatherings at Halloween in the future if you don't mind, you never know just who might turn up.
Join Steve Stubbs Monday to Friday at 7pm on Tameside Radio for the 70s show.