Sunday 27/12/20
FIRST HOUR
Everlasting Love (Love Affair)
(1968) ... a much covered song which has been a hit for different artists in different decades. Love Affair got in first, taking it to the top of the chart in the UK. The guy who wrote it, was American soul singer Robert Knight, who died a year ago. Apparently, at first, he didn't rate it as anything special - millions of record buyers decided otherwise and proved him wrong several times over. His original recording finally made it on our chart as a Northern Soul inspired reissue in '74....
Up In A Puff of Smoke (Polly Brown)
(1974) ... solo single by the former Pickettywitch singer which just missed out on our Top 40 but fared much better in the US, Canada, Australia and New Zealand. In the same year Polly was the female voice of the duo Sweet Dreams who had just the one chart success ~ a cover of Abba's Honey Honey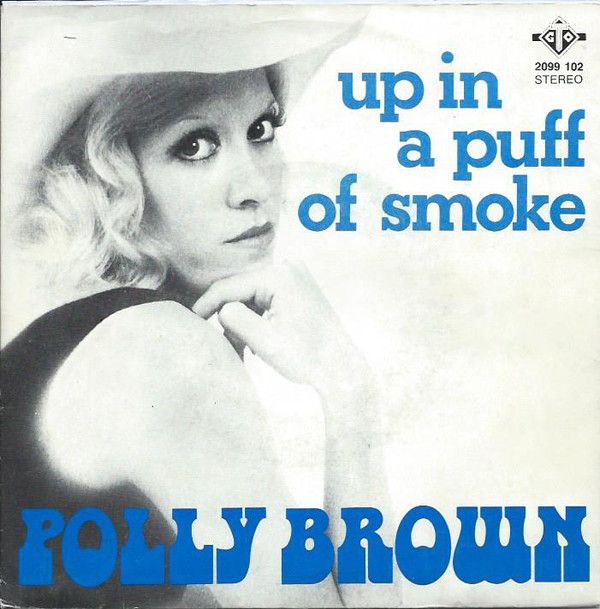 I Got You Babe (UB40 with Chrissie Hynde)
... from the first of today's featured years ~ matching the success of the original mid '60s classic by Sonny and Cher which was then, and still is, one of the best loved songs of that era
Teen idols of the late '50s and early '60s ... one American one British ~ both songs are straight in with the vocal ~ no intro
Blue Suede Shoes (Elvis Presley)
(1956) ... one of THE classic '50s rock'n'roll songs and one of The King's earliest successes in the UK ~ it made our Top 10 at the same time as Carl Perkins' original. ..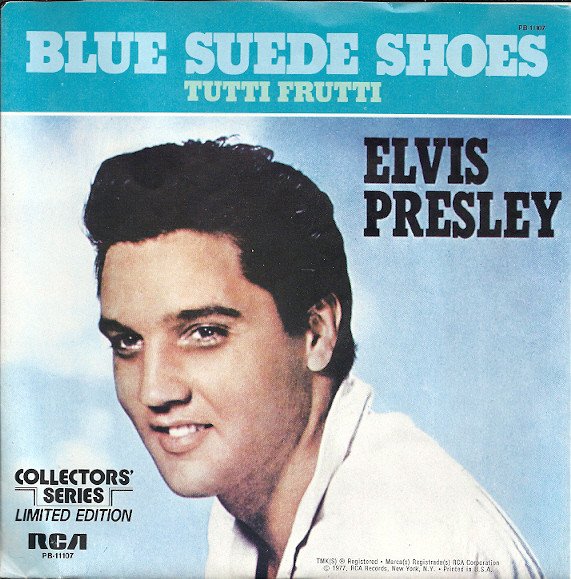 It'll Be Me (Cliff Richard & The Shadows)
(1962)... a UK # 2 for Cliff and a Top 10-er in several other countries ~ not bad at all for a song which began life as the B side of Whole Lot of Shakin' Going On, a 1957 hit for Jerry Lee Lewis. Another of their hits will end the show today
----------------------
Far Far Away (Slade)
(1974)... one of the very best from the prolific songwriting duo Noddy Holder and Jim Lea, for their film Slade In Flame. By this stage, the band's sound was definitely mellowing on some of their songs - Far Far Away being a prime example. They still rocked, though ~ vocally, Noddy never gave anything less than his all - their loyal fans would not have accepted anything less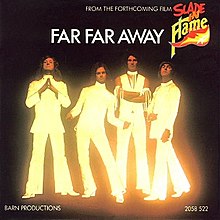 'Slade are not just for Christmas' ~ such a shame you only tend to hear their Christmas hits while their other successes are largely ignored by many radio stations out there, as I've said recently on the show and in this weekly music blog. Exactly the same thing could also be said of the next band...
Are You Ready To Rock? (Wizzard)
(1974-75) ... never a dull moment with Roy Wood and co ~ only he could come up with the idea of adding bagpipes to a swingin' rock n'roll song in the style of those Bill Haley & The Comets '50s classics Rock Around The Clock and Shake, Rattle And Roll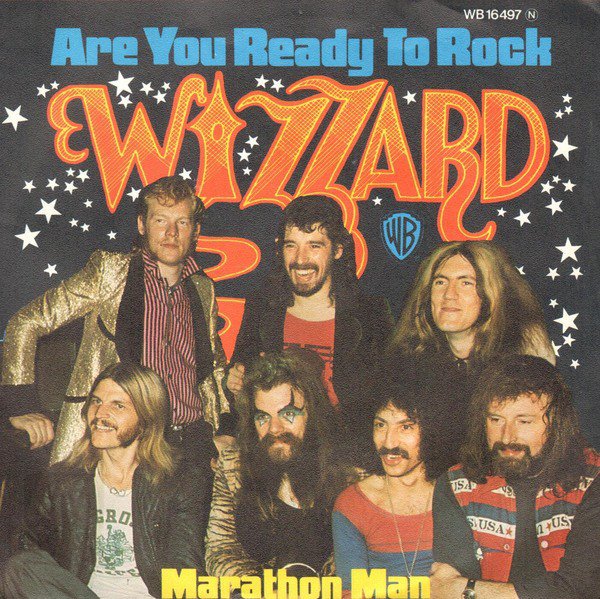 Newsround Tameside: 35 years ago ~ 1985
Body Rock (Maria Vidal)
... theme song of the film of the same name which had its premiere the previous year
I Can Dream About You (Dan Hartman)
... completing a hat-trick of hits after a six year wait ~ Instant Replay (1978, # 8) and This Is It (1979, # 17) were the other two
Don't You Just Know It (Amazulu)
... a fun song written and originally sung by Huey 'Piano' Smith back in 1958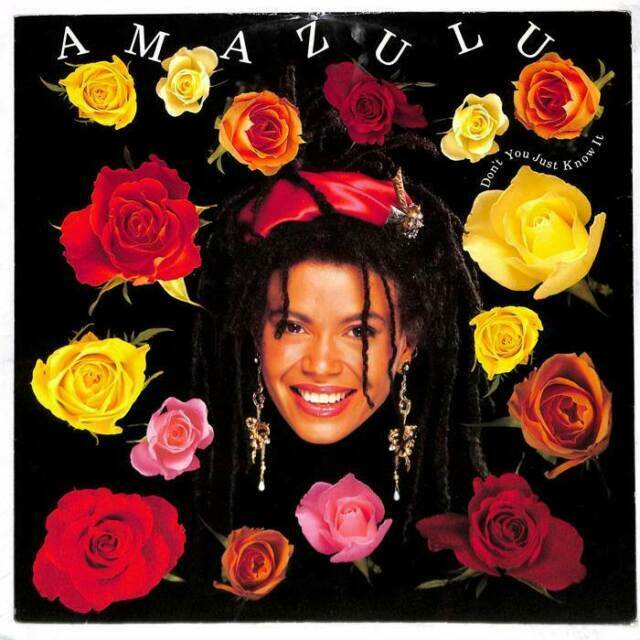 Uncle Sam (Madness)
... their 21st hit in a run stretching back to the end of the previous decade peaked at ... #21 ~ the first to miss out on the Top 20, tho' admittedly, only just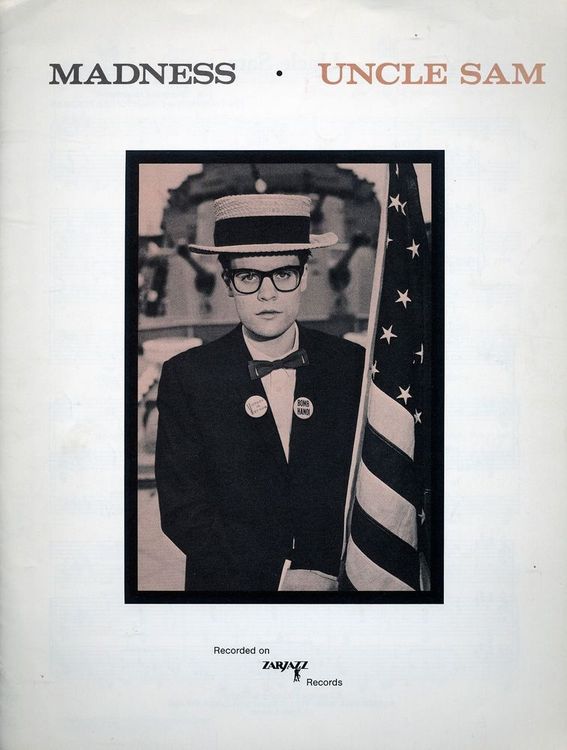 Yeh Yeh (Matt Bianco)
... the familiar Latin flavoured toetapper, which had been a # 1 for Georgie Fame & The Blue Flames in '65, was the perfect song for the mid '80s jazz-pop combo to cover
See The Day (Dee C Lee)
... stepping into the spotlight with a Top 10-er in her own right after working as a backing singer on hits for Wham! and The Style Council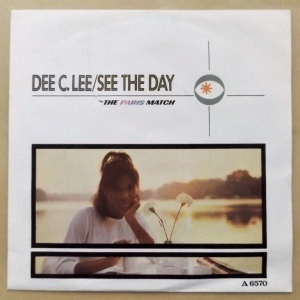 --------------------------
SECOND HOUR
Up The Junction (Squeeze)
(1979) ... their prolific run of chart hits spanned the late '70s to the mid '90s, but surprisingly only three made the Top 10. Up The Junction and Cool For Cats - the single immediately before it - both peaked at # 2. After Labelled With Love (1981, # 4), they had to wait six years for a return to the Top 20 with Hourglass (1987, # 16)
Kiss Me (Sixpence None The Richer)
(1999) ... band from Texas who also charted with their version of The La's song, There She Goes. Their name was inspired by a passage from the book Mere Christianity by CS Lewis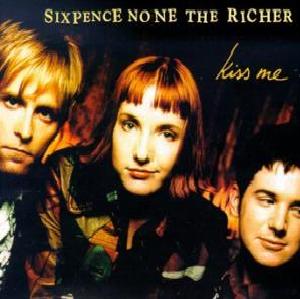 Be My Baby (The Ronettes) ... ... teaser track for our second featured year by one of two girl groups in producer Phil Spector's roster of artists. The other group were also prominent in this particular year and will be appearing later....
Absolutely Lyricless ~ the instrumental break
... from both ends of the '70s
Clog Dance (Violinski)
(1979) ... foot-stomping, infectiously catchy one-off hit for the band formed as a side project by ELO violinist Mik Kaminksi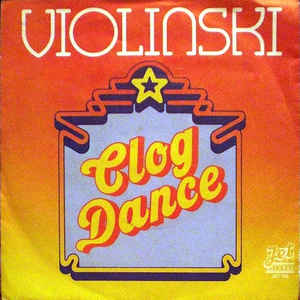 Theme from The Persuaders (John Barry)
(1971) ... popular TV theme which reached # 13 on the chart. John Barry is probably best known for composing the original James Bond theme music -~ within a couple of years, Roger Moore one of the two lead actors in The Persuaders would become the next Bond
--------------------------
Here We Come A Wassailing (Kate Rusby)
(2009)... a centuries-old folk song about going out singing carols and generally spreading good cheer during this season of goodwill to all. It's a tradition which has all but disappeared in many places, but it's one which Kate can clearly recall from her own childhood in a South Yorkshire village not far from Barnsley. The words sung hark back to days of old, when Christmas celebrations began on 25th December, not before, and continued into the New Year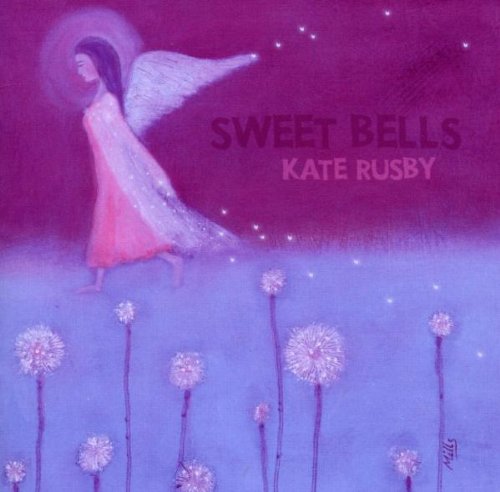 Easier Said Than Done (Jon Anderson)
(1985) ... seasonal single from 3 Ships, the fourth solo album by the Yes frontman which includes versions of traditional Christmas carols as well as original material. The album title references the carol I Saw Three Ships which is one of the tracks and was also available as the B side of Easier Said Than Done. (Source: Wikipedia). Sadly, although it received a fair amount of airplay during the run-up to Christmas, it failed to trouble the chart
Reflections: 57 years ago ~ 1963
I Want To Hold Your Hand (The Beatles)
... Christmas No.1, crowning glory of a phenomenal few months when Beatlemania had taken the entire country by storm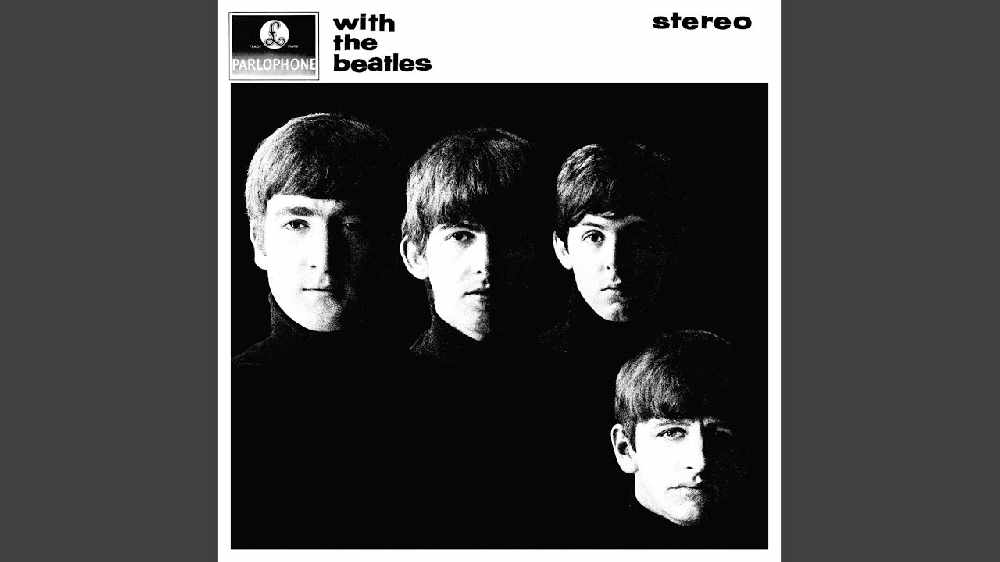 It Won't Be Long (The Beatles)
... their second LP With The Beatles was one of the first to make the Top 20 which had previously been singles only. It Won't Be Long, a John Lennon song, was side 1, track 1
Sugar and Spice (The Searchers)
... # 2 follow up to their chart-topping debut Sweets For My Sweet. Sugar and Spice was held off the top spot amid stiff competition, mainly from their fellow Liverpudlians
Dominique (Sister Sourire - The Singing Nun)
... Belgian one hit wonder Sister Sourire ('Sister Smile') - would go down in history as one of the unllkeliest chart acts ever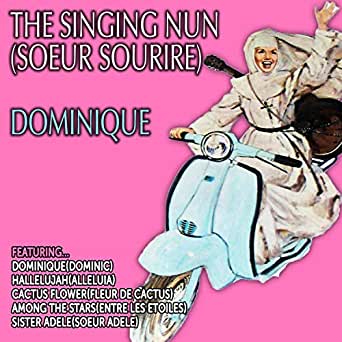 You Were Made For Me (Freddie & The Dreamers)
... their third single in a row to make the Top 3, a fine run of form they were unable to sustain during the following year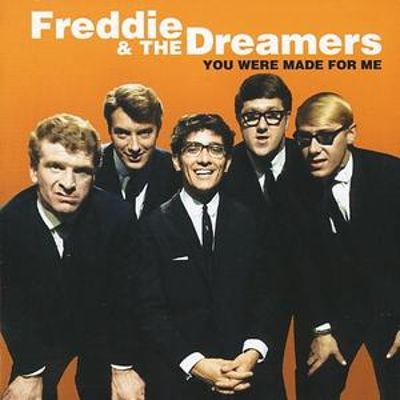 Then He Kissed Me (The Crystals)
... as hinted at earlier ~ the other girl group to receive the 'big wall of sound' treatment. Then He Kissed Me became Then I Kissed Her when covered a few years later by The Beach Boys
Don't Talk To Him (Cliff Richard & The Shadows)
... one of only a very few songs in Cliff's long career for which he can claim a writing credit (jointly with Shadows guitarist Bruce Welch)
---------------------------
Holiday Monday 28/12/20 ~ '70s special
FIRST HOUR
Ride A White Swan (T Rex) (1970)
You've Got Me Dangling On A String (Chairmen of the Board) (1970)
Theme From Shaft (Isaac Hayes) (1971)
Soley Soley (Middle of The Road) (1971)
You're So Vain (Carly Simon) (1972)
Forever (Roy Wood) (1973)
You Can Make Me Dance... (The Faces with Rod Stewart) (1974)
Golden Years (David Bowie) (1975)
Arms of Mary (Sutherland Brothers and Quiver) (1976)
Romeo (Mr Big) (1977)
Magic Fly (Space) (1977)
Hanging On The Telephone (Blondie) (1978)
Tears Of A Clown (The Beat) (1979)
Street Life (The Crusaders with Randy Crawford) (1979)
Gimme Dat Ding (The Pipkins) (1970)
-----------------------------------------------
SECOND HOUR
Christmas week 1976
The Things We Do For Love (10cc) [up to 19 from 27 the previous week]]
Don't Give Up On Us (David Soul) [highest climber up to 11 from 37 the previous week]
Top 10
10 Bionic Santa (Chris Hill)
9 Living Next Door To Alice (Smokie)
8 Dr Love (Tina Charles)
7 Love Me (Yvonne Elliman)
6 Livin' Thing (ELO)
5 Portsmouth (Mike Oldfield)
4 Somebody To Love (Queen)
3 Money Money Money (Abba)
2 Under The Moon of Love (Showaddywaddy)
1 When A Child Is Born (Johnny Mathis)
FESTIVE CLOSING THEME Sleigh Ride (Ron Goodwin & His Orchestra)
-----------------------------------------------
SHOW THEME:
Rhapsody In Blue (Rick Wakeman)
written by George Gershwin, arranged by Tony Visconti
from the album Rhapsodies (A&M Records, 1979)
Please bear in mind: it's a live show and so, occasionally I might need to change the running order, leave a song out, or play an unplanned extra song which will not be shown in this weekly music blog.
- MW