FIRST HOUR
No Matter What (Badfinger)
(1971) ... Swansea band championed by The Beatles and signed to their Apple record label. No Matter What was the middle one of three Badfinger hits in the early '70s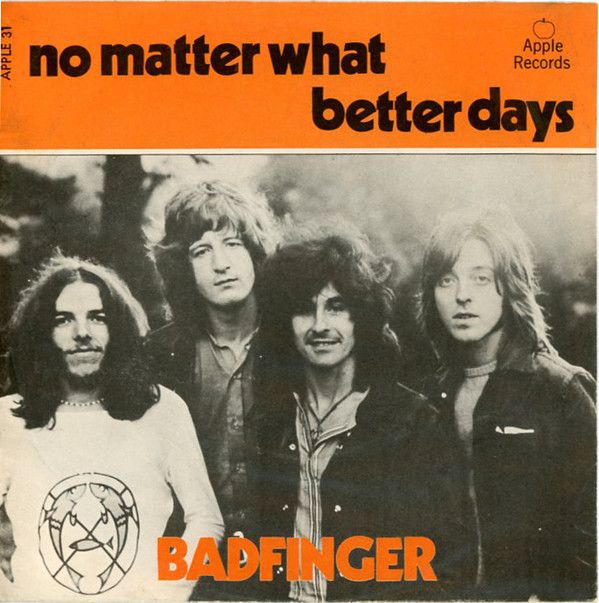 She'd Rather Be With Me (The Turtles)
(1967) ... the highest placed (# 4) in a hat-trick of hits for the American band. Fair to say, though, the other two are probably just as well known, Happy Together (1967, # 12) and Elenore (1968, # 7)
Rush Hour (Jane Wiedlin)
... in the first of today's featured years, she was the second former member of The Go Gos enjoying solo success, hot on the heels of Belinda Carlisle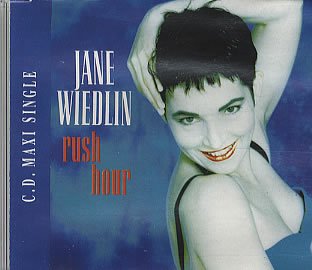 Pedal power pop:
The Pushbike Song (The Mixtures)
(1971)... sing-a-long-a- one hit wonder from Down Under ~ time to get those pedals turning... "got to get across to the other side of town, before the sun goes down..." It may have been the only time their wheels were firmly in motion in the UK, but fair to say,The Mixtures had much more enduring success back home in Australia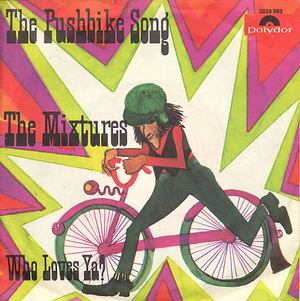 My White Bicycle (Tomorrow)
(1968) ... successfully covered a few years later by Nazareth (1975, # 14), the original version was championed by John Peel on his BBC Radio 1 show but failed to register on the chart. Among the band members were Keith West - who had made the Top 3 the previous year with Excerpt From A Teenage Opera - and future Yes guitarist Steve Howe
---------------------------
Whodunit (Tavares)
(1977) .... soul band of brothers who had a run of hits at the height of the disco era
Listen To The Man (George Ezra)
(2014) ... one of several hit songs on his debut album Wanted On Voyage. The video featured a special guest appearance by one of our greatest actors, Sir Ian McKellen, no less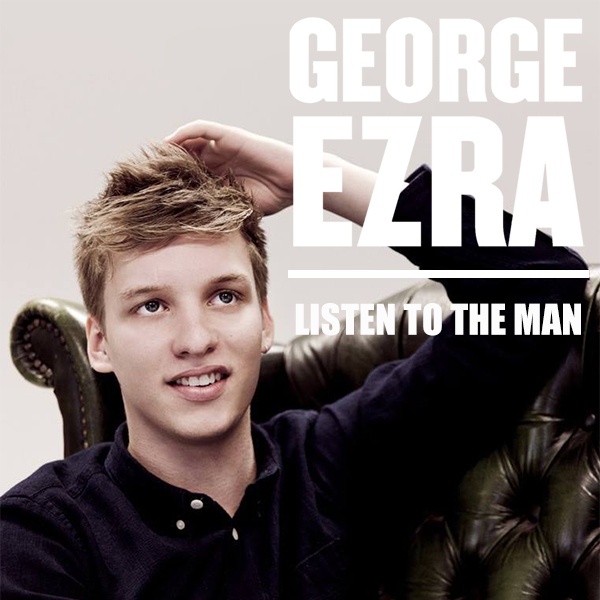 Newsround Tameside: 32 years ago ~ 1988
I'm Gonna Be (500 Miles) (The Proclaimers)
... Top 10-er for the twin brothers which they later revived as a Comic Relief charity single with Peter Kay and Little Britain's Matt Lucas, in character as Brian Potter and Andy Pipkin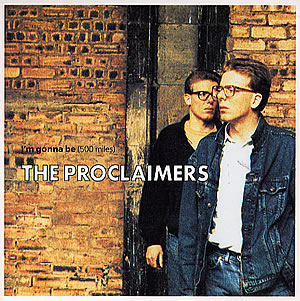 Anchorage (Michelle Shocked) *
... a much-played turntable hit which edged its way into the lower reaches of the chart. First of three with geographical connections * which appeared to be all the rage in autumn '88
She Makes My Day (Robert Palmer)
.... one of the biggest songs of his career. Billboard, publisher of the American chart publisher described it as a "lilting, easy-paced rock ballad".. In a retrospective review of Heavy Nova, the album from which it came, Terry Staunton of Record Collector magazine hailed She Makes My Day as an "intricately layered ballad" and "arguably the sweetest few minutes in [Palmer's] entire catalogue". (Source; Wikipedia)
Desire (U2)
... first single from the Rattle and Hum album - and their first # 1 single, followed just a few weeks later by Angel of Harlem, also on the album, which made the Top 10. Until this point, U2 had had three No.1 albums but never a No.1 single - but all that was about to change...
Martha's Harbour (All About Eve) *
... timelessly haunting, or hauntingly timeless(?!) ~ it could be from almost any era of the past few decades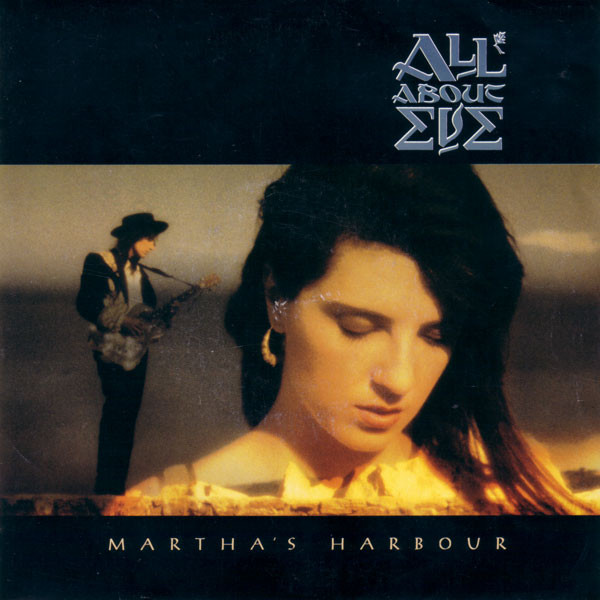 Orinoco Flow (Enya) *
... completing our three-part geography lesson, the quirky but catchy worldwide chart-topper by the former Clannad keyboardist and backing singer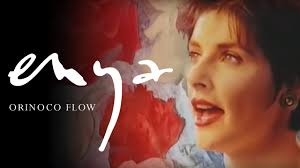 ---------------------------
SECOND HOUR
Higher Ground (Stevie Wonder)
(1973) .... not only written and sung by Stevie, he also played all the instruments. Often when as many as three singles were taken from an album, their peak chart positions would be lower each time, as more people would have bought the album. With Innervisions, in '73-'74, the reverse was true.. Higher Ground peaked at # 29, followed by Living For The City (#15) and He's Misstra Know It All (# 10)
Crackerbox Palace (George Harrison)
(1977) .. top song from Thirty Three & 1/3, the album George had released the previous year, As a single, it was never a hit in the UK, but made it to # 19 in the US Hot 100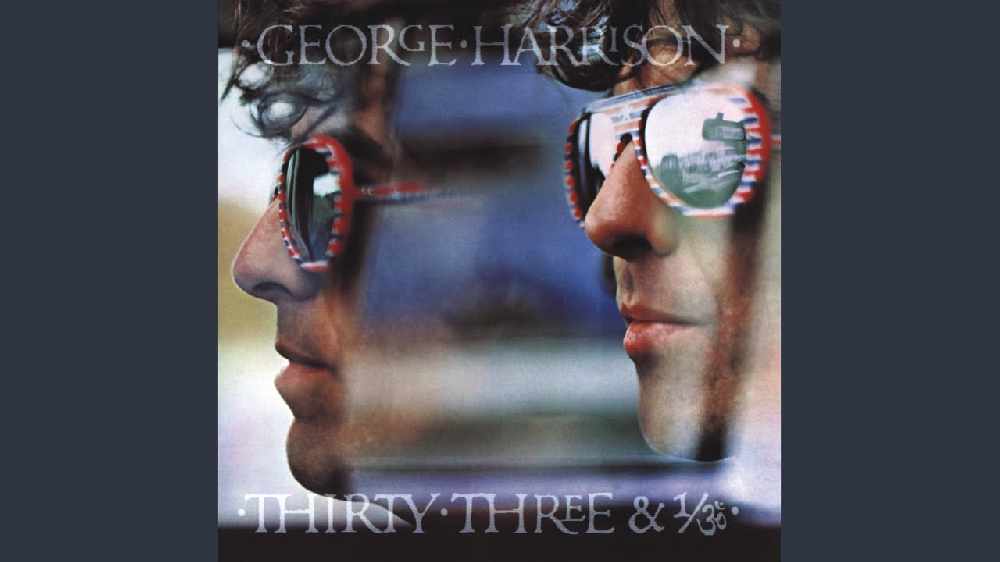 He's A Rebel (The Crystals)
... teaser track for our second featured year, first UK hit for the American girl group, written, before he was famous, by Gene Pitney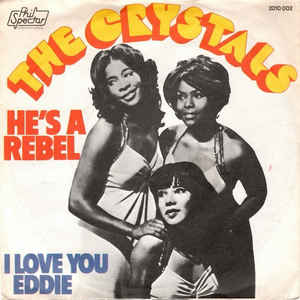 Absolutely Lyricless ~ the instrumental break
... two from the late '60s with a 'soul' connection
Soul Coaxing (Raymond Lefèvre)
(1968) ... relaxing, summery-sounding, string-driven tune much heard on Radio Luxembourg and the offshore pirate station Radio Caroline
Soul Limbo (Booker T & The MGs)
(1968) ... known to cricket fans everywhere as the Test Match Special theme... limbering (limbo-ing?) up to the wicket, maybe?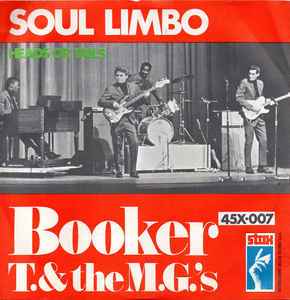 ---------------------------
100 Years Ago (The Rolling Stones)
(1973/2020) .... from the Goats Head Soup album which has recently been remastered and repackaged with the addition of several previously unreleased tracks. For this week's show, I chose the 'piano demo' version of one of the original tracks

Elephant In The Room (The Riptide Movement)
(2016) ... Irish band formed in Dublin in 2006 ~ to date they have released four albums and several singles. Airplay favourite Elephant In The Room is from Ghosts, their fourth and most recent album
Reflections: 58 years ago ~ 1962
V-A-C-A-T-I-O-N (Connie Francis)
... a summer holiday smash hit, spelling out the title to good effect
Rock-a-Hula Baby (Elvis Presley)
... four Number Ones during the year to equal the previous year's total. Rock-a-Hula-Baby, a double A side with Can't Help Falling In Love, was the first of the four, from the Elvis film Blue Hawaii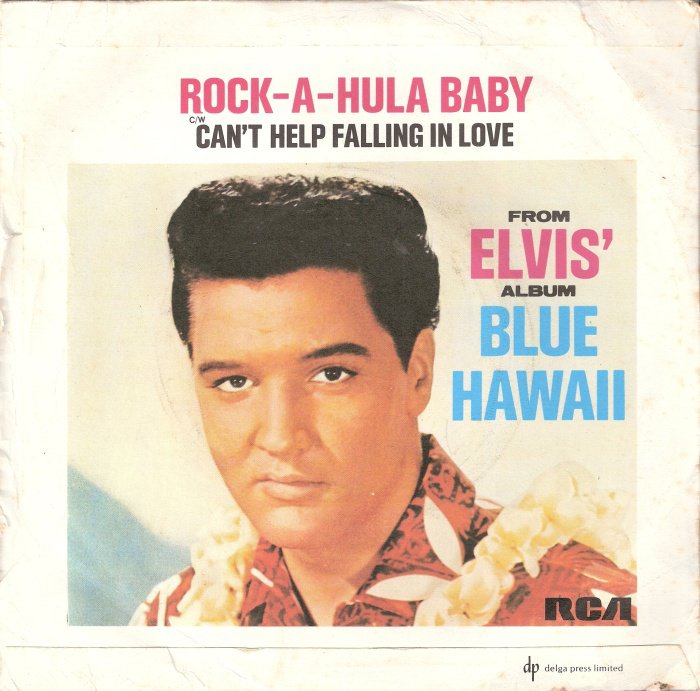 Speak To Me Pretty (Brenda Lee)
... the highest placed of three UK Top 10-ers in '62 - and ultimately the best showing of her chart career
Speedy Gonzales (Pat Boone)
... most of his hits were in the previous decade – but Speedy came along unashamedly as a bit of a novelty a few years later , a spoken intro sets the scene... there's a bit of a tale to tell..
The Young Ones (Cliff Richard & The Shadows)
... chart topper from the film of the same name, featuring some particularly fine guitar work from Hank Marvin of the 'Shads'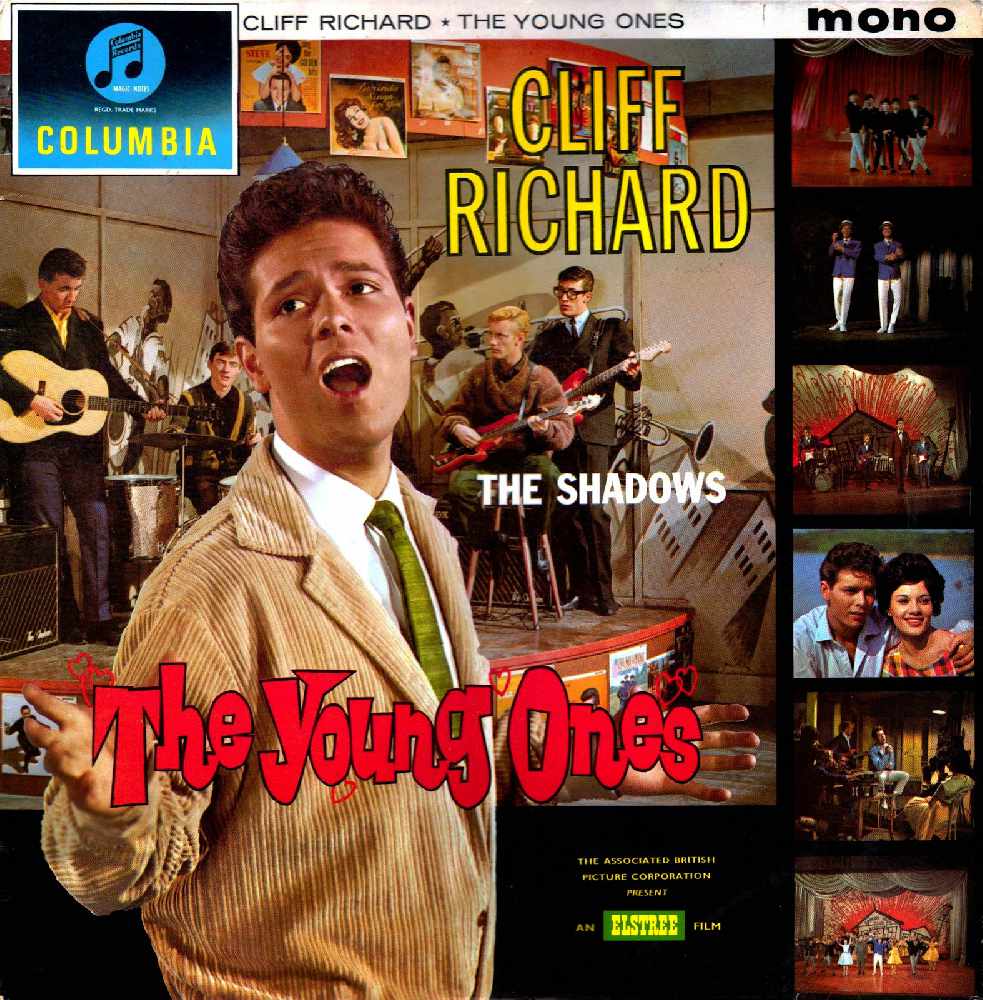 Don't Ever Change (The Crickets)
... written by Gerry Goffin and Carole King ~ giving The Crickets their biggest UK hit (# 5) since the death of original front man Buddy Holly three years earlier. The lead vocal on Don't Ever Change is sung by Jerry Naylor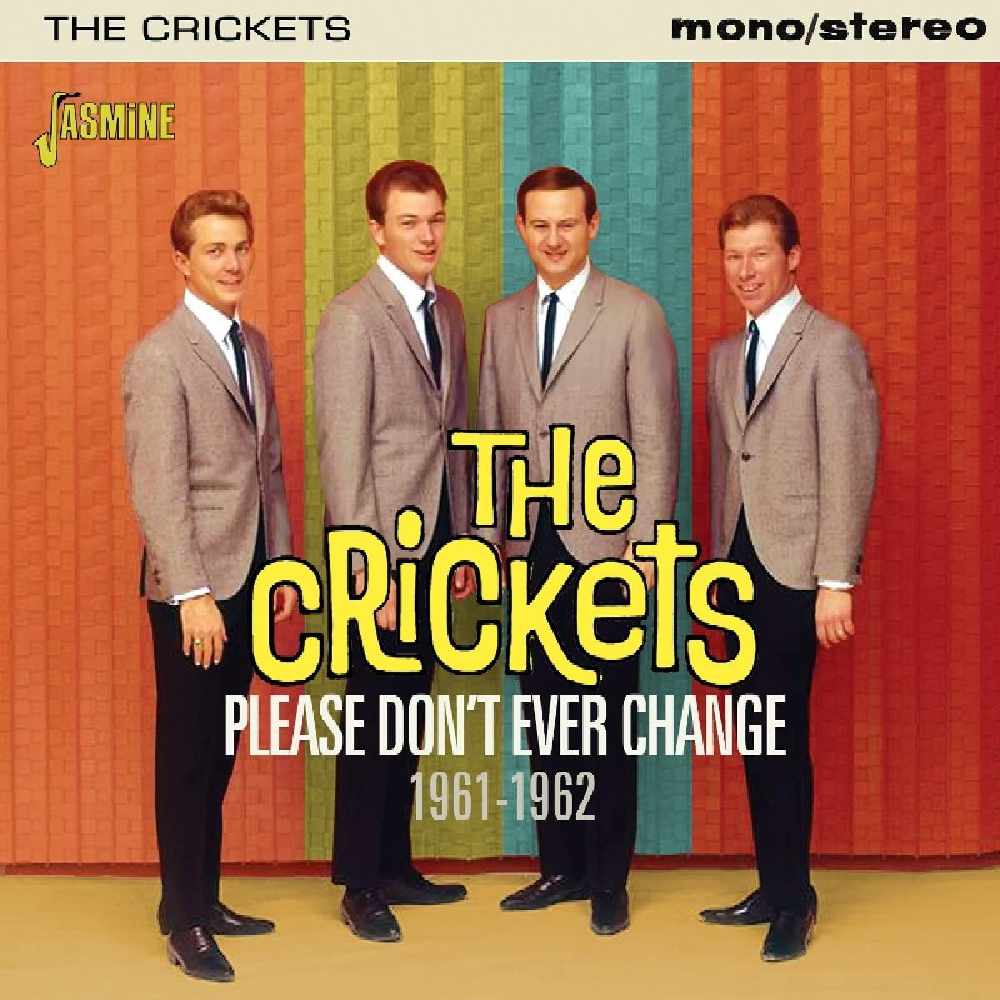 Tell Me What He Said (Helen Shapiro)
(1962) ... a terrific performance from Britain's top teen star at the time who was still a few months away from turning 16. After hitting the ground running with two consecutive chart toppers the previous year, Helen had to settle for # 2 this time out
------------------
SHOW THEME:
Rhapsody In Blue (Rick Wakeman)
written by George Gershwin, arranged by Tony Visconti
from the album Rhapsodies (A&M Records, 1979)