FIRST HOUR
Forget About You (The Motors)
(1978) ... great way to start any show ~ if you want to hear a perfect pop record, this is about as close as it gets. Chartwise, Forget About You peaked at # 13, failing to match the success of the band's previous single (Airport, # 4)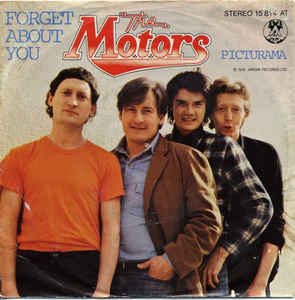 The Onion Song (Marvin Gaye and Tammi Terrell)
(1969) ... an uplifting, uptempo song whose lyrics were intended as serious food for thought, even though the title never fails to raise a smile
King Of The Road (The Proclaimers)
... from the first of today's featured years ~ twins Craig and Charlie Reid usually write and sing their own songs, but their cover version of a classic '60s country chart-topper by Roger Miller was a rare exception which slipped seamlessly into their repertoire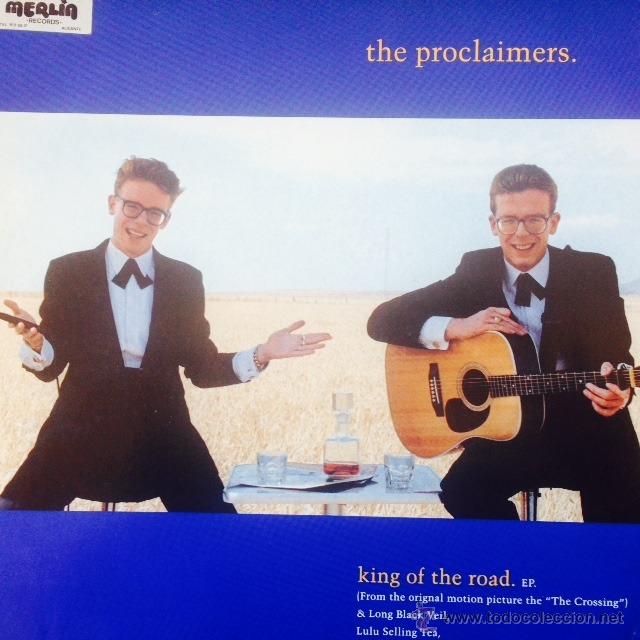 Neither yes or no, but a distinct possibility....
Maybe Baby (The Crickets)
(1957, US, 1958, UK) ... written by lead singer Buddy Holly and producer Norman Petty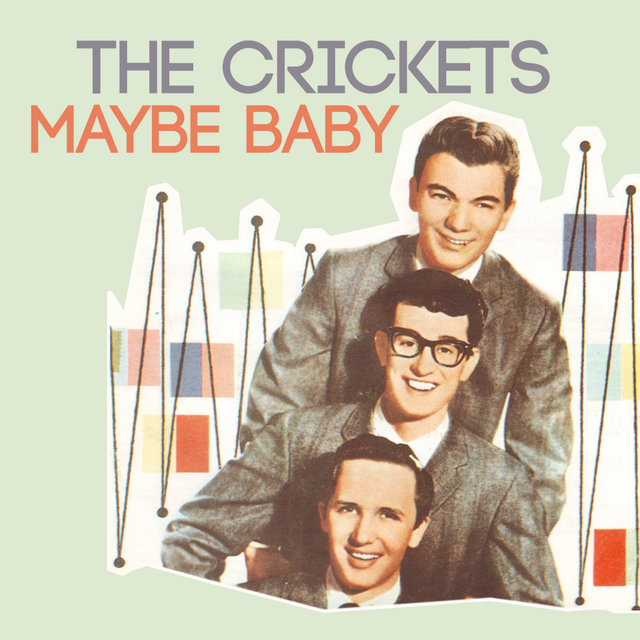 Maybe I Know (Lesley Gore)
(1964) ... she dodged the UK one hit wonder tag with a second successful single, a year after debuting with It's My Party
---------------------------
Come On Home (Everything But The Girl)
(1986)... Ben Watt and Tracey Thorn just missed out on a Top 40 place with this 'big wall of sound' ballad which starts off slow, building up to a soaring chorus
Newsround Tameside: 31 years ago ~ 1990
All Together Now (The Farm)
... signature song by the Liverpool band linking some of their favourite subjects which they listed as 'socialism, brotherhood... and football'. Peter Hooton wrote the lyrics in his early 20s after reading about the Christmas truce in the trenches during the First World War. With No Man's Land as its title, the song first saw the light of day as part of a John Peel BBC Radio 1 session in 1983. The chorus was added much later, after bandmate Steve Grimes suggested putting the lyrics of No Man's Land to the chord progression of Pachelbel's Canon. To shorten the song for radio, producer Suggs cut the song to three verses from its original six. It has been used by numerous football teams since, as well as by the Labour Party for their 2017 General Election campaign, often played during rallies [W]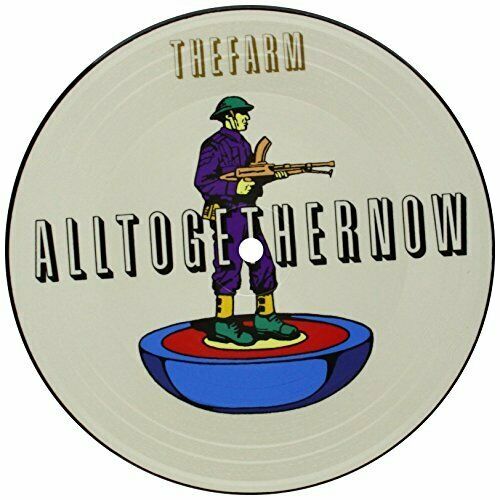 Mona (Craig McLachlan & Check 1-2)
... Australian actor and singer who first came to prominence in Neighbours during the golden era of Kylie Minogue and Jason Donovan, but preferred to follow his own path when it came to music. With his band Check 1-2 he enjoyed huge success* with Mona - written in the '50s by US rock 'n' roll-blues pioneer Bo Diddley (* Australia, # 3, UK, # 2)
I'll Be Your Baby Tonight (Robert Palmer with UB40)
... one-off pooling of talents, taking an old Bob Dylan song and creating a gently uplifting reggae ballad, similar in style to some of the slower songs in UB40's own repertoire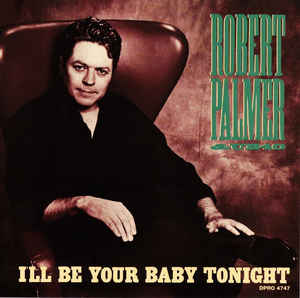 Kissing Gate (Sam Brown)
... the daughter of veteran '60s star Joe Brown had her biggest hit the year before ~ Stop (1989, # 4)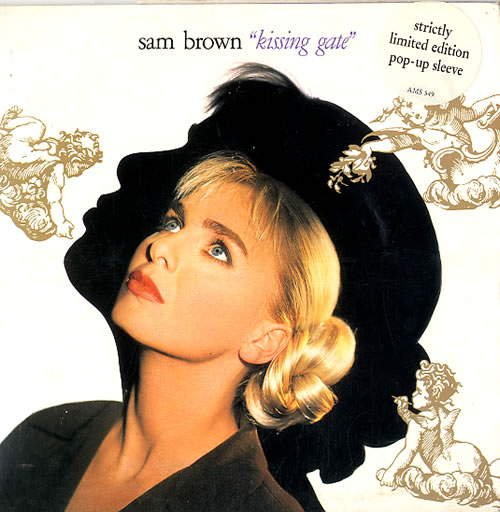 Hold On (Wilson Phillips)
... like Sam Brown, Carnie and Wendy Wilson have a famous dad, Beach Boy Brian Wilson. Chynna Phillips is the daughter of Michelle and John Phillips who were in The Mamas and The Papas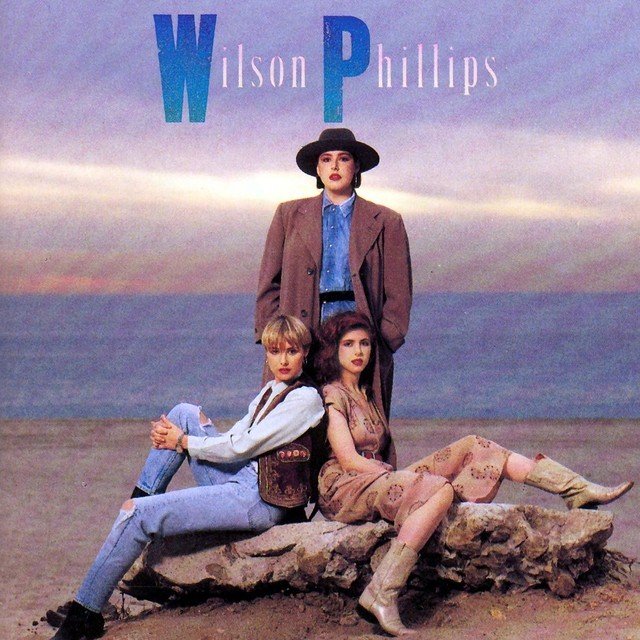 I'll Never Fall In Love Again (Deacon Blue)
... 'A ' side of the EP Four Bacharach & David Songs which gave them their highest ever chart position (# 2). The other three songs are: The Look of Love, Are You There (With Another Girl) and Message to Michael
What the World Is Waiting For (The Stone Roses)
..., one side of a double A side, coupled with Fool's Gold which returned to the chart a year after reaching the Top 10 as the thriving Madchester scene went 'large'
---------------------------
SECOND HOUR
Thank U Very Much (Scaffold)
(1967) ... debut hit from the Liverpool music and comedy trio who went on to have the following year's Christmas # 1 Lily The Pink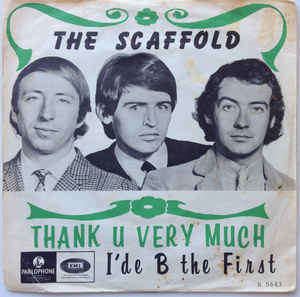 Here We Come A Wassailing (Kate Rusby)
(2009)... centuries-old folk song about going out singing carols and generally spreading good cheer during this season of goodwill to all. It's a tradition which has all but disappeared in many places, but it's one which Kate can clearly recall from her own childhood in a South Yorkshire village not far from Barnsley. The words sung hark back to days of old, when Christmas celebrations did not start until 25th December and continued into the New Year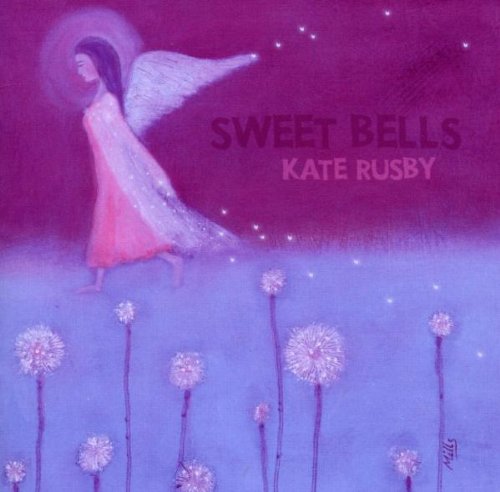 Lookin' Through The Windows (The Jackson 5)
... teaser for our second featured year ~ the title track of the group's sixth album. As a single it became their latest UK Top 10-er at a time when 14-year-old lead singer Michael was experiencing his first taste of solo stardom
Absolutely Lyricless ~ the instrumental break
The Typewriter (Leroy Anderson & The Boston Pops Orchestra)
(1953) ... written by '40s/'50s light music maestro, Leroy Anderson, featuring a real typewriter as a percussion instrument. There are three basic typewriter sounds on the recording: the sound of typing, the 'ding' of the carriage return indicating an approaching end-of-line (a standard desk bell was used), and the sound of the typewriter's carriage returning. Anderson would go on to create the similarly authentic Sandpaper Ballet but is probably best known for the perennial Christmas classic Sleigh Ride [W]
Telstar (The Tornados)
(1962) ... chartwise, one of the biggest instrumental hits ever, a # 1 here and in America. It was the second British single to top the US Billboard chart that year, following the success of another famous instrumental, Acker Bilk's soothing Stranger On The Shore ~ a greater contrast to the feisty, futuristic Telstar you could hardly imagine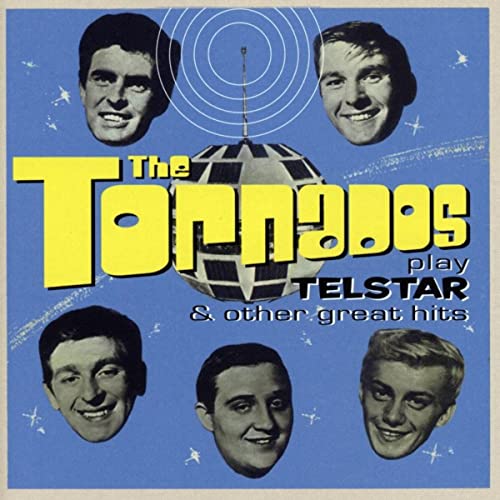 ---------------------------
Love Letters (Alison Moyet)
(1987) ... breathing new life into an old song as she had done so successfully with That Ole Devil Called Love, a couple of years earlier. Love Letters had originally been a hit for Ketty Lester (1962, # 4). followed, four years later by Elvis Presley (1966, # 6). Fast forward a couple of decades, Alison took it back into the Top 10 for a third time (# 4)
Story (Leddra Chapman)
(2009) ... quirky, timeless song by a singer-songwriter from Essex ~ full name Anna Leddra Chapman. Story was a single taken from her debut album Telling Tales, produced by Peter John Vettesse, mid '80s keyboard player with Jethro Tull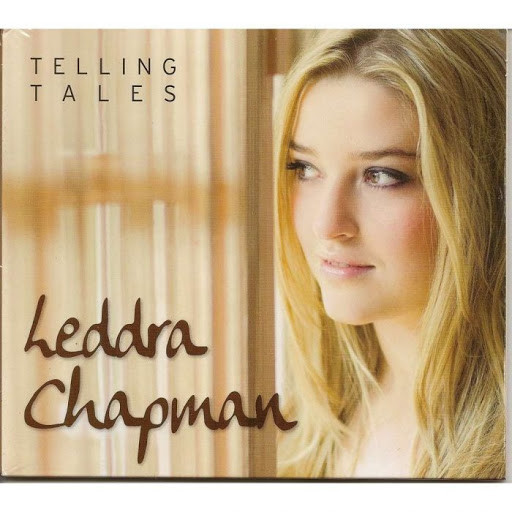 Newsround pre-Tameside: 49 years ago ~ 1972
Happy Xmas (War Is Over) (John & Yoko with the Plastic One Band & the Harlem Community Choir)
... the title speaks for itself loud and clear: a plea for peace on earth ~ a US hit in '71 which made our Top 5 a year later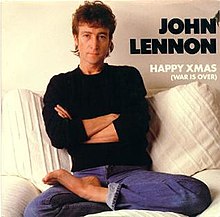 Keeper Of The Castle (The Four Tops)
... their first single and album title track after leaving Motown for pastures new with the ABC label in the US (Probe in the UK)
Mouldy Old Dough (Lieutenant Pigeon)
... novelty No.1 in a year which had more than its fair share, from the bagpipe version of Amazing Grace by the Royal Scots Dragoon Guards to Chuck Berry's naughty nursery rhyme My Ding A Ling to eight-year-old Little Jimmy Osmond's festive chart-topper Long Haired Lover From Liverpool. Mouldy Old Dough, a lyrically challenged piano stomp came courtesy of the only group in chart history, as far as I know, which featured a mother and son - Hilda and Rob Woodward.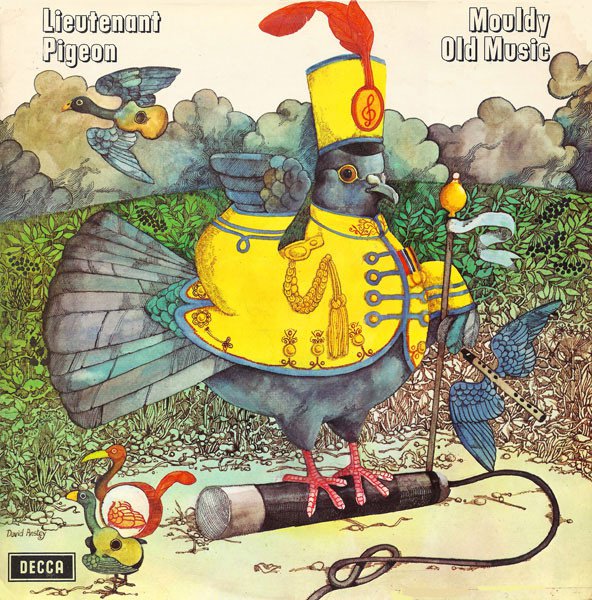 Crazy Horses (The Osmonds)
... who could have predicted that the brothers who had so far known been known solely for their bubblegum pop and soppy ballads would literally rock up on Top of the Pops with a song like Crazy Horses.??!! If only they had released it under a different name, young lads like me might have owned up to liking it (almost) as much as the girls going crazy for anything and everything Osmond-related
Stay With Me (Blue Mink)
..,. soothingly soulful ballad, a fine performance by lead singer Madeline Bell, as far away from the mainstream of early '70s teeny pop and 'glam' as you could possibly imagine... and the complete opposite of the other early '70s Stay With Me - a barnstorming 'rock classic by The Faces (vocal by Rod Stewart)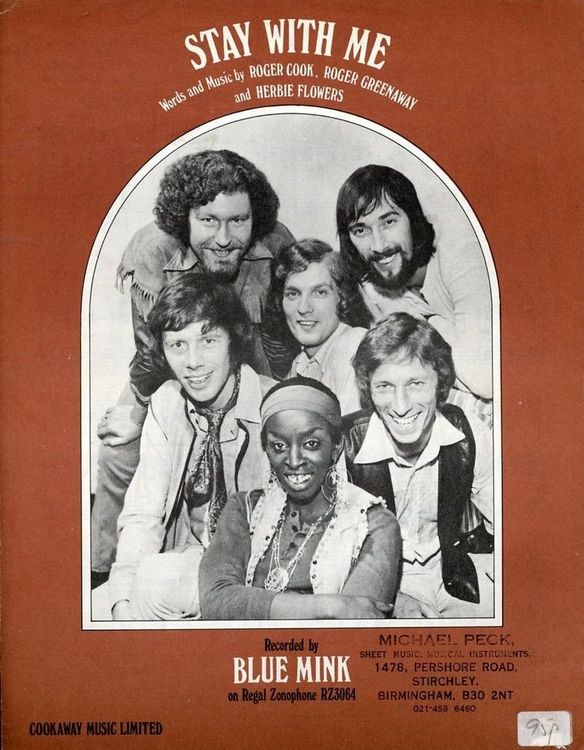 Burning Love (Elvis Presley)
... ... one of the best from Elvis in his later years, revitalised by the Royal Philharmonic Orchestra on the 2016 album If I Could Dream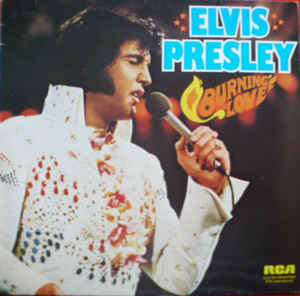 ---------------------------
SHOW THEME:
Rhapsody In Blue (Rick Wakeman)
written by George Gershwin, arranged by Tony Visconti
from the album Rhapsodies (A&M Records, 1979
- MW
[W]: Source: Wikipedia
If you missed any of the show, you can catch up online after 15:00 on Sunday 26/12/2021: